Unai Emery Aston Villa masterclass delivers humiliating defeat on hapless Everton
Aston Villa bounced back from a heavy defeat on the opening day to beat Everton 4-0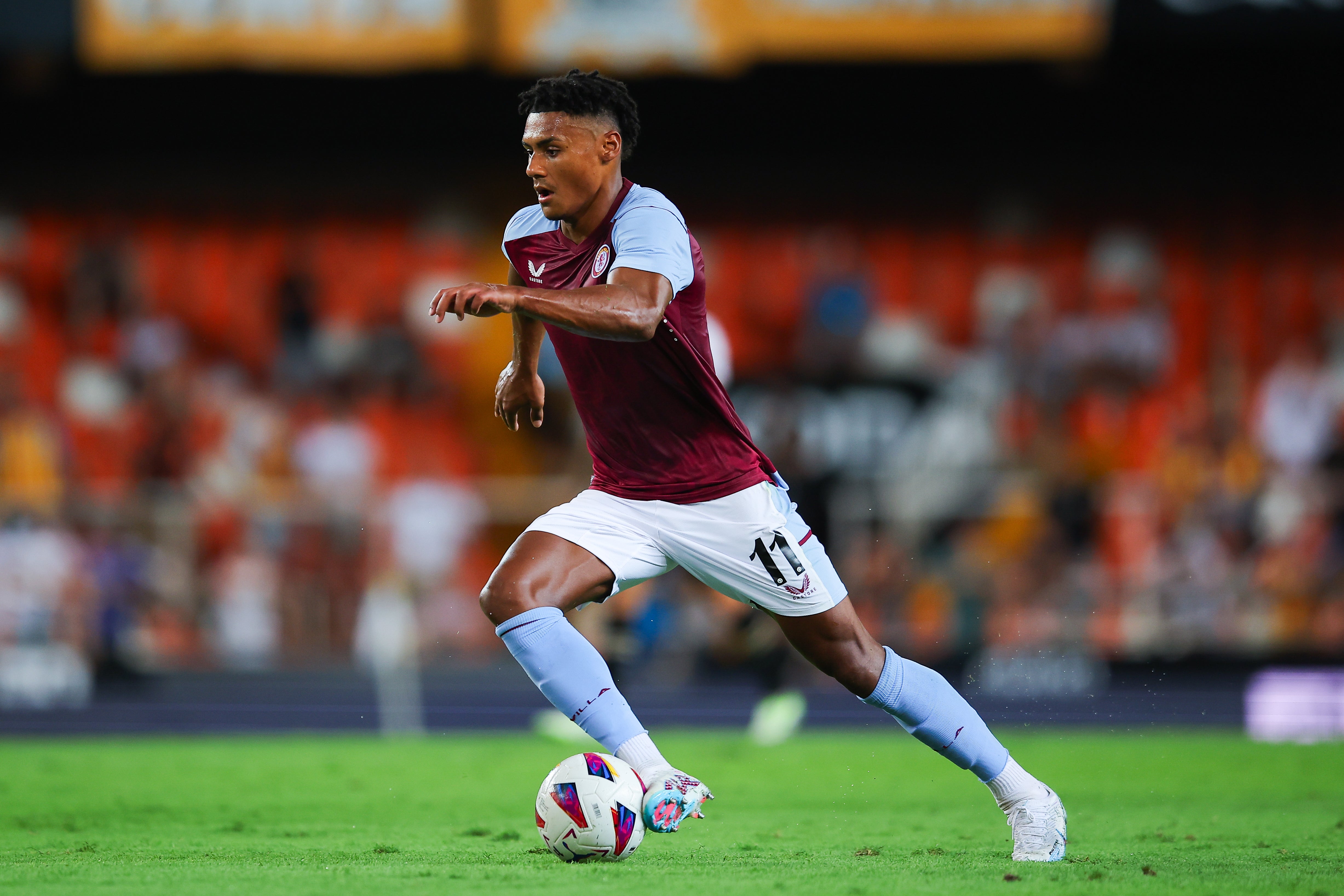 Opening-day results can set the tone for a season. Sometimes they don't, however. Aston Villa's heaviest defeat at the start of the season in almost four decades may have looked like an anomaly when they were destroyed by Newcastle. It certainly did eight days later. A game later, Villa have wiped out their goal difference. Hammered one week ago, today they inflicted a humiliating defeat on the Toffees. Everton were eviscerated. If there was a deceptive scoreline now, it was because the margin flattered Sean Dyche's hapless team. They take the place at the bottom of the league that Villa had occupied: unlike them, they could stay there.
Villa were terrific. Play like this and it is tempting to wonder how much higher a team who surged from relegation contention to seventh last season can go. Certainly, the ambition that accompanied Unai Emery's appointment is reflected on the pitch. There was a speed of foot and thought, a sharpness and a style, an evident enthusiasm to suggest that the Spaniard's impact will not be confined to his first few months. An eighth straight home win – the sort of statistic Everton can only dream of – came with a sense of normality. Villa Park now expects a side brimming with energy and ideas to secure this kind of result.
They played with a confidence to bely three setbacks: the loss at St James' Park and the loss of Emi Buendia and Tyrone Mings. But Emery's rebuilding job has taken on an auspicious look. Pau Torres cruised through his home debut. Moussa Diaby almost marked his with a stunning goal – Jordan Pickford excelling to turn a thunderous volley onto the post – and was still only the second most impressive former Bayer Leverkusen winger. Youri Tielemans was limited to a cameo: Villa's midfield options are such that he may have to wait a little longer.
But much of Emery's brilliance has been reflected by his inheritance and how he has altered perceptions and results. Bailey has been an inconsistent presence, an expert at flattering to deceive in his first two seasons in the Midlands. An assist and a goal were allied with razor-sharp running. Bailey was a catalyst in a way he had been too rarely. The merits of Emery's narrow 4-2-2-2 formation were shown by the first goal: one of the tucked-in, attacking midfielders crossed for the other to score, Bailey picking out John McGinn to finish from four yards.
It is a system that also gives Villa a surfeit of players in the centre of the pitch and they cut through Everton; too easily, too often. There was a sense that Dyche's team were too slow to react to everything, perhaps summed up when Pickford clattered into Ollie Watkins, rendering Nathan Patterson's goal-line clearance from the striker irrelevant. Douglas Luiz has replaced Watkins on spot-kick duty – perhaps another illustration of Emery's attention to detail and certainly rewarding a player transformed under his tutelage – and he converted from 12 yards.
And yet, well-coached as Villa are, slick as some of their moves were, two of their goals stemmed simply from Everton errors. Maybe they were frazzled by Villa's verve and relentlessness. There could be a few other excuses for Michael Keane's twin mistakes: first, he only redirected a throw to Bailey, who dispatched a half-volley. Then, worse, came a wild swing at thin air, allowing Jhon Duran to run on and score a first Villa goal, 50 seconds after the introduction.
It may have been especially welcome. Villa are well-stocked in several positions but not for out-and-out strikers. Watkins, who did everything but score, lacks a high-class deputy. His young understudy accepted the opportunity. Another substitute was more ill-fated: Philippe Coutinho was hamstrung and in considerable pain.
Injuries have been Everton's constant companion in recent years. On a day when virtually everything that could go wrong did, it was perhaps unsurprising that Dominic Calvert-Lewin's comeback lasted a mere 37 minutes with the striker hurt after colliding with Emi Martinez. Alex Iwobi went off, too, while Idrissa Gueye's removal was probably to stop him being sent off. Everton could argue last week's loss to Fulham offered encouragement, in the number of chances created. This offered none, a side devoid of organisation and fight showing no quality. Maybe there was a deceptive element to their start, too: it could be worse than being beaten by Fulham at Goodison Park implied.
Join our commenting forum
Join thought-provoking conversations, follow other Independent readers and see their replies