Eddie Howe distances himself from comparisons to Bobby Robson and Kevin Keegan
The 45-year-old has transformed the Magpies since his arrival in 2021.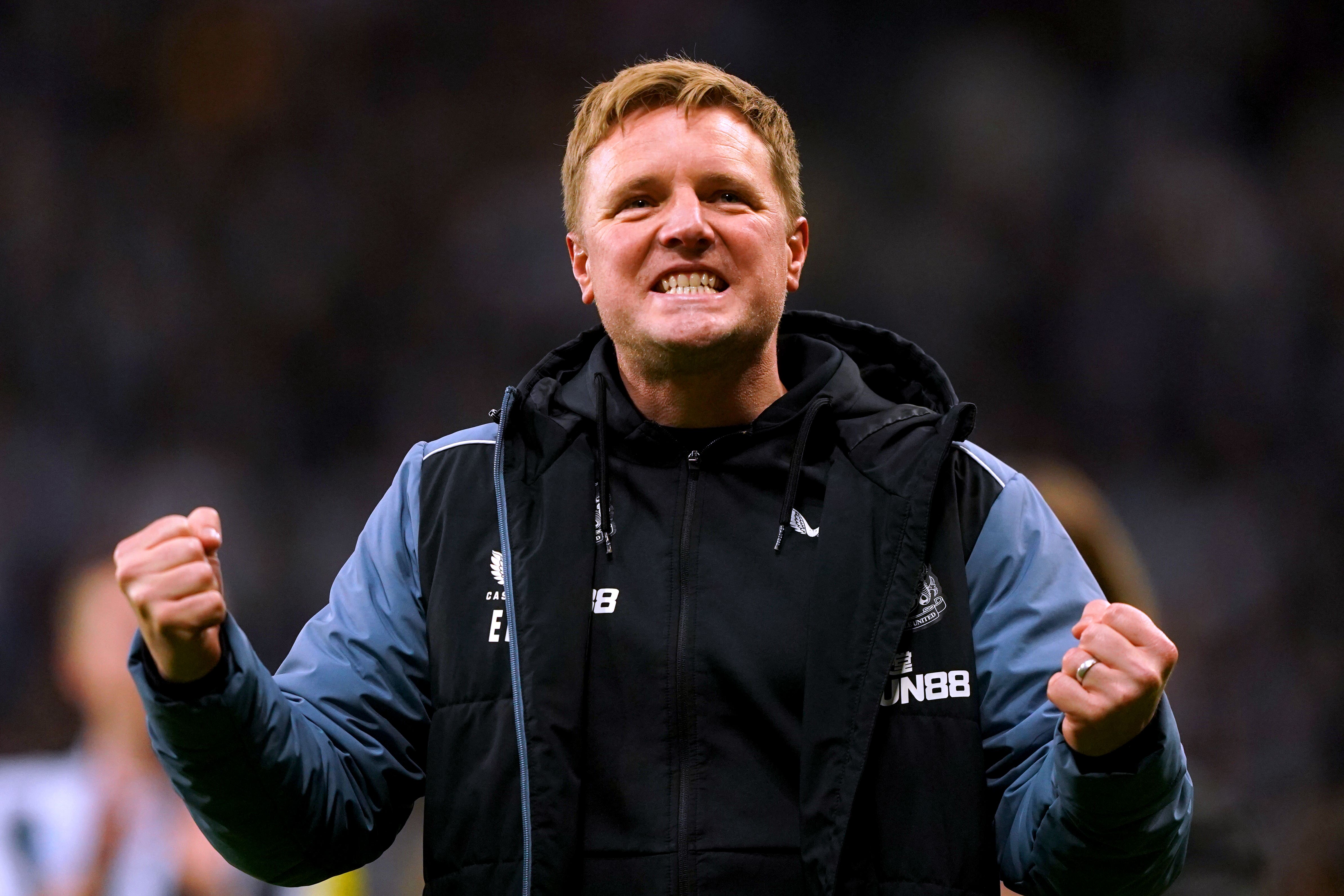 Newcastle boss Eddie Howe has insisted he cannot yet be talked of in the same breath as celebrated predecessors Kevin Keegan and Sir Bobby Robson.
Howe has hugely enhanced his reputation since being appointed to the hotseat at St James' Park by the cub's new Saudi-backed owners in November 2021 and overseeing a dramatic change in fortunes.
Within 18 months, the 45-year-old had guided the Magpies to a first domestic cup final in 24 years and secured a top-four Premier League finish playing a thrilling brand of football, an achievement comparable to those of Keegan and Robson during their respective tenures.
As a result, he has won a similar place in the affections of fans, although asked if he recognised the comparison, Howe said: "No. For me personally, I don't see that. I've got so, so much to do to even be talked of in the same breath as those people.
"When I watched Sir Bobby's documentary, which I thought was an amazing thing to watch, it hits you, his career and what he did and how he acted, just everything about his character and the legacy that he's left here.
"It was a really powerful thing to watch, I thought, and I really, really enjoyed it, so no, I've got a lot to do.
"The drive is to try to do as well as you can. I don't judge it by what they achieved – they are different times.
"They did their best for the football club when they were here and they achieved some unbelievable things, and I will try to do my best for the football club both short-term and long-term while I'm here. That's all I can do.
"The outcome will be the outcome. Obviously I hope it's positive, I hope people will look back on it fondly. That's all I wish."
Newcastle face Liverpool on Sunday in a fixture which always rekindles memories of the epic 4-3 defeat at Anfield in April 1996 which dented their title charge under Keegan.
His so-called Entertainers set the benchmark for subsequent generations and just as Robson did, Howe is keen to reproduce a style of play which excites supporters.
He said: "I said very early in my tenure here that to be compared to The Entertainers is a huge compliment because we want to entertain, not necessarily instead of winning because we are here to win, but to entertain as well.
"We are desperate for our supporters to come to the stadium and then leave with that feeling that they cannot wait for next week, with that feeling of, 'What is the team going to show today?'.
"Those kind of emotions are really positive and we want to leave lasting memories. I want my players to be remembered forever, to become legends of the football club. That is something I want for them."