Real Madrid boss Carlo Ancelotti hails 'consistent' Jude Bellingham
The 20-year-old has scored five times in Madrid's opening four games and also scored for England against Scotland.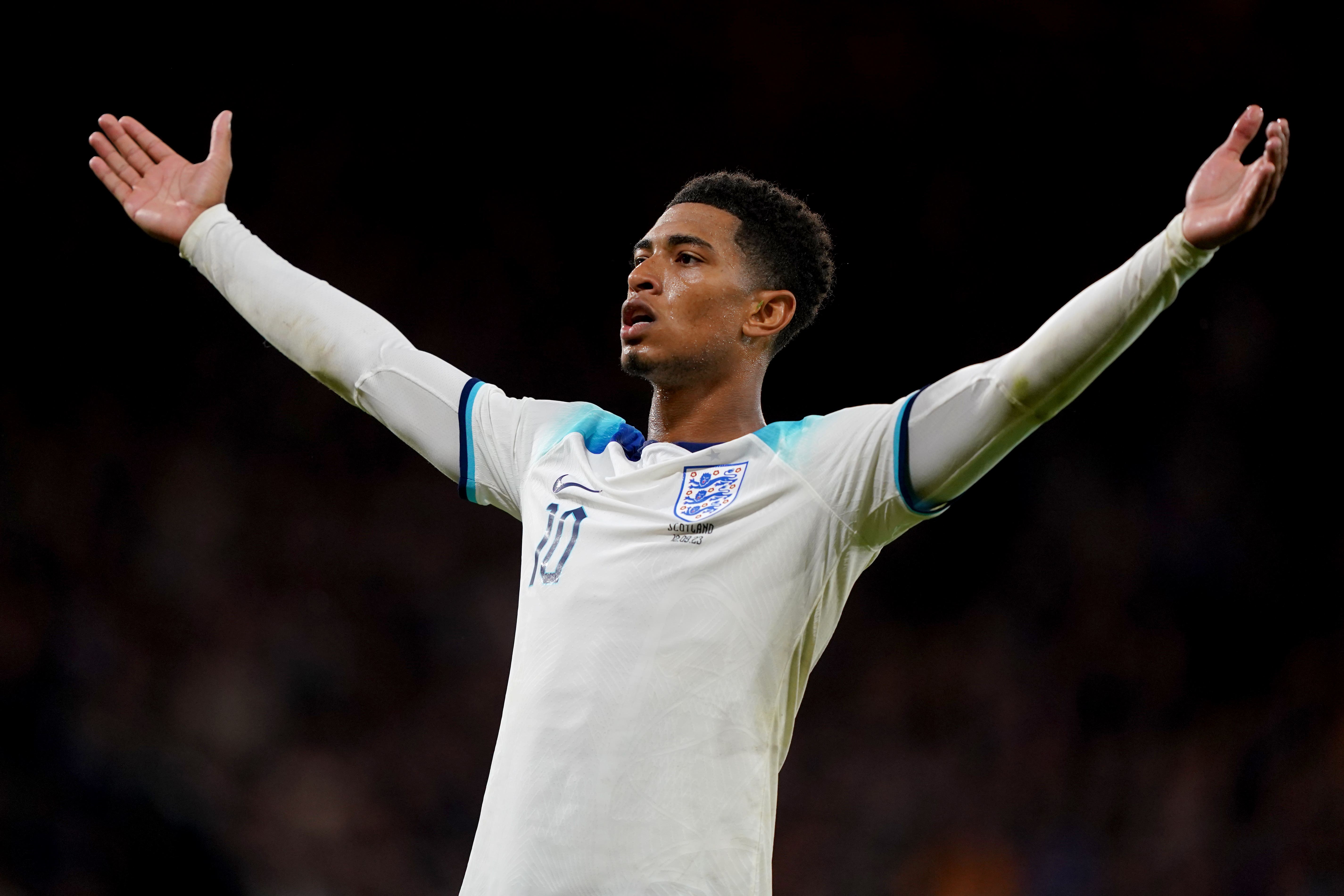 Real Madrid boss Carlo Ancelotti has praised the "consistency" of Jude Bellingham's recent performances ahead of his side's clash with Real Sociedad on Sunday.
Madrid have won all four of their league games so far this season, including a 2-1 win over Getafe last time out in their first game back at the Bernabeu, where Bellingham netted a stoppage-time winner.
The 20-year-old has scored five times in those opening games and his streak continued into the international break where he also netted in England's 3-1 friendly win over Scotland.
Ancelotti has spoken highly of Bellingham following the bright start to his Real Madrid career and thinks he will remain grounded, despite the increased attention.
Speaking in a pre-match press conference, Ancelotti said: "He's evaluated by what he does on the pitch and he's doing well.
"He wasn't widely known because he played in the German league and he didn't have the role he has now. He's playing in an important league and at an important club. He's doing very well and I'm not surprised.
"He's very serious, focused and professional. I don't think he's the type of player who will let it go to his head if someone praises him.
"He has the ability to get to the opponent's box early and threatening. We talked about him in pre-season and he's good in this position. He shows consistency and he has great physical strength.
"I don't know how many goals he can score, but he has to maintain this consistency because he helps us a lot in our attacking play."
Los Blancos are preparing for two games in a week for the first time this season, welcoming Real Sociedad before they kick-start their Champions League campaign with the visit of German side Union Berlin, who are making their debut in the competition.
Ancelotti admitted he may have to rotate some players over both games to ensure they remain fit.
He continued: "Tomorrow's game is an important one against tough opposition.
"We've got a lot of games and I'm going to rotate a bit more compared to when we played one game a week. Everyone is going to be involved.
"For us, what is important is that we're given time to recover properly. That's enough. The internationals have returned in good shape and with more desire and enthusiasm after scoring goals and playing well in matches. They've come back in good condition."
Vinicius Jr has been absent for Real Madrid since the second game of the season as he recovers from a hamstring injury suffered in their victory over Almeria in August.
Ancelotti does not know when he will get the playmaker back but insists he is recovering well from the problem.
"I don't know the exact day he will be back," Ancelotti said. "He's recovering very well and we don't want to force his recovery. The scar is fine and he's increasing the workload.
"Next week he'll do some work with the team and we'll see. I think he'll recover before the six weeks that were said."