Disabled Man City fan 'left lying in her own urine' after Champions League final chaos
Clare Watson said her Istanbul experience was 'atrocious' as Uefa again came under severe criticism for their handling of a Champions League final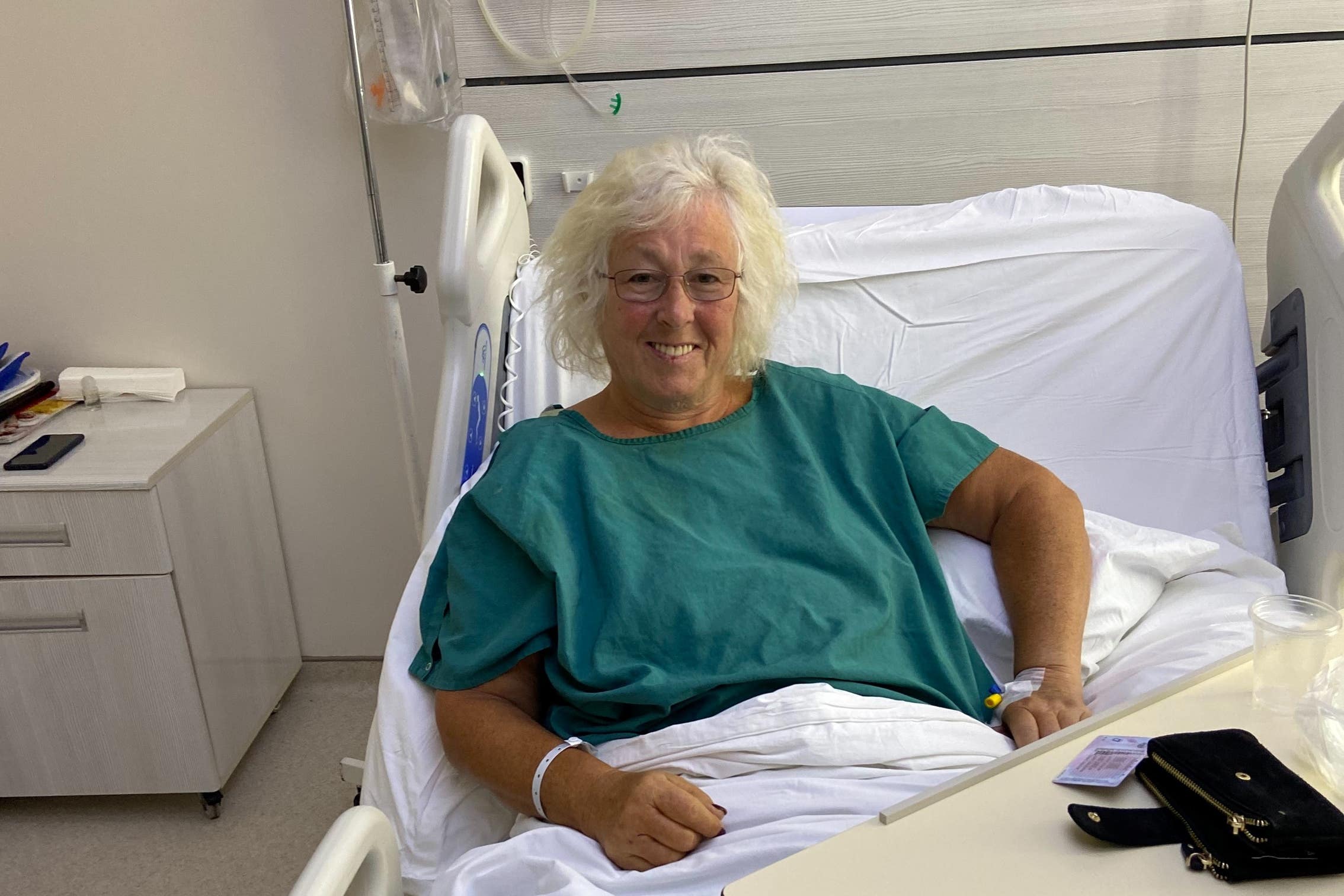 A disabled Manchester City fan was left lying alone in her own urine in a hospital bed after breaking her femur in two places amid the chaos at last month's Champions League final in Istanbul.
Clare Watson, who is ambulant disabled following the collapse of her three lower vertebrae, travelled to Turkey with her grandchildren for the showpiece game on June 10, but suffered an accident on the way to the match which has forced her to miss six weeks of work.
Watson described her experience as "atrocious" after she and her grandchildren were forced to get out of the taxi they were travelling in to the Ataturk Stadium by police due to a road closure.
She recalled walking over "building site rubble" and tripped as she tried to avoid an oncoming vehicle.
"It was then clear from the pain that I needed an ambulance, but they would not allow my grandchildren to come with me, " she told disability access charity Level Playing Field (LPF).
"Once at the hospital, I was told the severity of my injury and that I would need surgery. I was moved to another hospital for the operation the following afternoon but was ignored and received no attention for hours on end.
"Lying there in my own urine, soaking wet, was the most upsetting part of the experience."
LPF has demanded answers from match organisers Uefa over how disabled supporters were accommodated at the Ataturk Stadium in the week following the match, but has so far received no response.
Uefa president Aleksander Ceferin admitted on a visit to Manchester last month that "not everything was perfect" in Istanbul, with many supporters reporting issues with transport and access to water and toilets.
Watson's daughter is a nurse and advised her to go back to hospital when she returned to Manchester.
"I went to North Manchester A&E and they could not believe I had been advised to fly home," Watson recalled.
"I was cared for there for another week, still in pain, but with the necessary equipment and plenty of care from my daughter.
"I am now at home and unable to work, having missed the game and brought back a metal rod instead of a souvenir flag."
LPF fan liaison officer Liam Bird said Watson's experience demonstrated "a clear lack of respect for fans" from Uefa, and that lessons had not been learned from the chaotic scenes at the 2022 final in Paris between Liverpool and Real Madrid.
An independent report into that match found Uefa bore primary responsibility for what almost became a "mass fatality catastrophe" with supporters kept penned outside the perimeter of the Stade de France.
Wembley will host next year's Champions League final. Football Association chair Debbie Hewitt said last month that the staging plans would be "tested to destruction" by all the agencies involved in organising it.
Bird believes Wembley will "undoubtedly provide better" but added: "This lottery of access and inclusion (based) on which year your team gets to the final cannot continue.
"Uefa need to engage with organisations with expertise in disability access and inclusion, as well as disabled supporters themselves, when planning all showpiece events."
Football Supporters Europe is compiling a report into fans' experiences at this year's final which will be presented to Uefa.
Uefa has been approached for comment.
Join our commenting forum
Join thought-provoking conversations, follow other Independent readers and see their replies