Chelsea news: Willian 'very, very happy' he turned down Tottenham for Blues
The Brazilian was on the verge of joining the north London club three years ago but Chelsea swooped in late with a £30m offer that the player simply could not turn down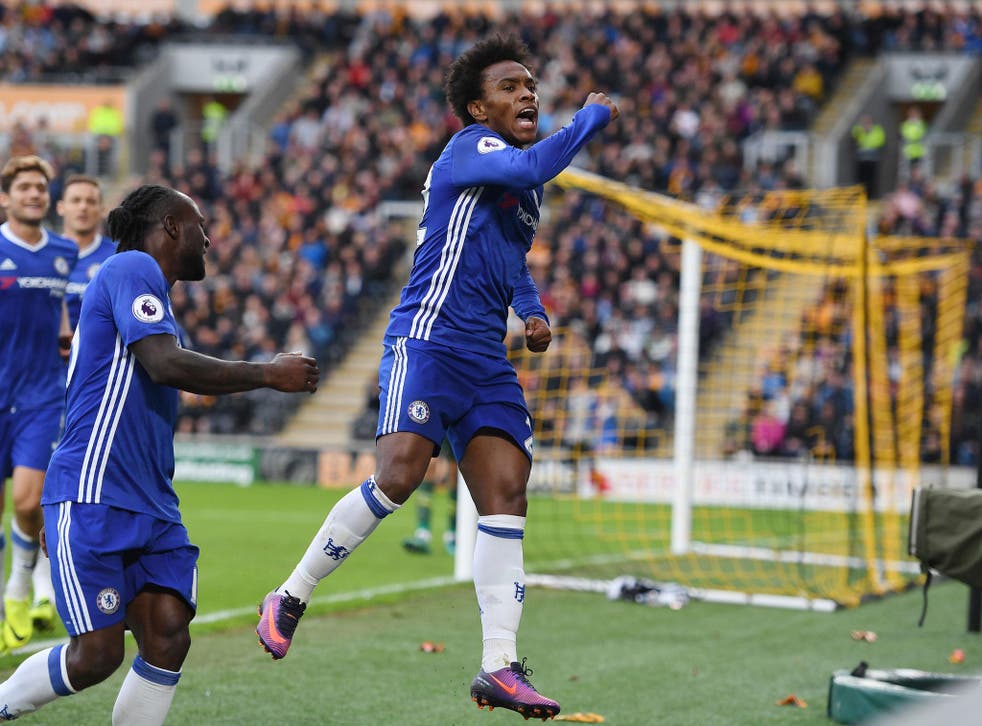 Chelsea's Willian has insisted he is "very, very happy" at Stamford Bridge and holds no regrets after pulling out of a contract deal with Tottenham in 2013 to join the Blues.
The Brazilian was on the verge of joining the north London club three years ago but Chelsea swooped in late with a £30m offer that the player simply could not turn down.
Three years on and the Brazilian remains as happy as ever at the club.
Speaking to Chelsea TV, Willian said: "I don't know how I can explain that moment. But it was the best moment I think in my life when I signed with Chelsea because it was my dream to come here.
"When I came I am very, very happy to play for Chelsea, to win titles here, so I am very, very happy.
"Yes, it was difficult. But I didn't sign. When at the last moment Chelsea call me I say I'm sorry but I go to Chelsea, that's my dream.
"I have to go there, I don't care. I go there."
Willian has been impressed with each passing season at the Bridge and was named as the squad's Player of the Year last year.
He has bagged himself three goals in 10 appearances so far this term, while battling the likes of Pedro for a permanent role in the squad.
Willian also has built a trusting relationship with Chelsea boss Antonio Conte and it seems unlikely for the moment that he will be compelled to reassess his future at Chelsea.
Join our new commenting forum
Join thought-provoking conversations, follow other Independent readers and see their replies