Chuck Blazer dead: Whistleblower executive whose evidence sparked Fifa corruption scandal dies aged 72
Eccentric administrator who pleaded guilty to money laundering and triggered investigation into scandal at heart of world football's governing body passes away after battle with cancer
Ronald Blum
Thursday 13 July 2017 07:01 Comments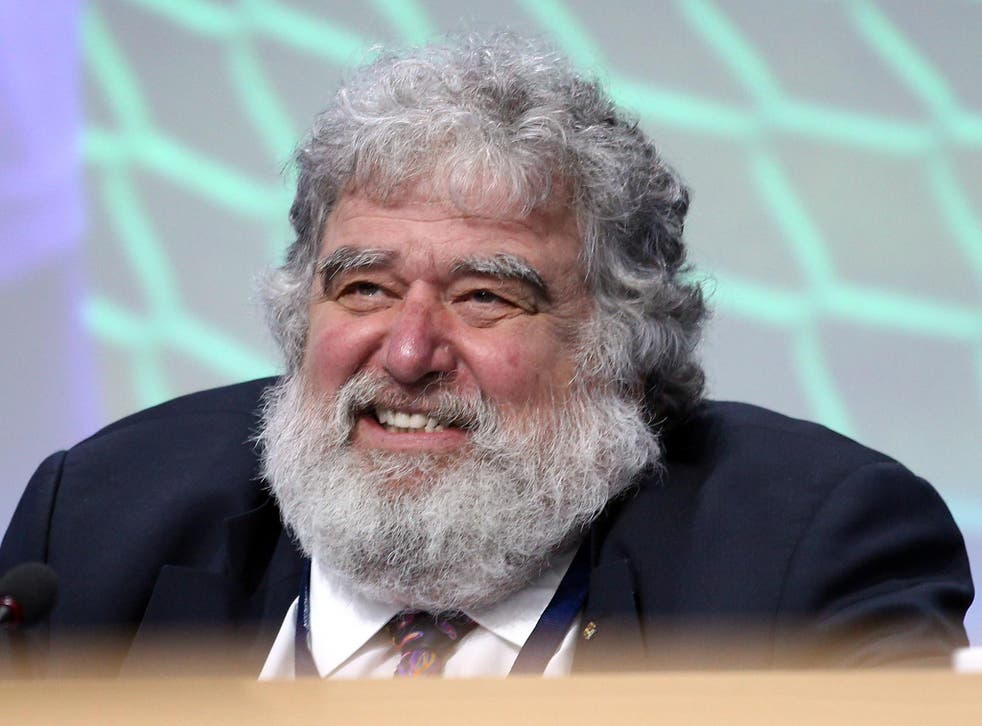 Chuck Blazer, the disgraced US football executive whose admissions of corruption set off a global scandal that ultimately toppled Fifa president Sepp Blatter, has died at the age of 72.
Blazer's death was announced by his lawyers, Eric Corngold and Mary Mulligan.
At a US court hearing in November 2013, during which he entered guilty pleas to 10 federal charges, Blazer said he had rectal cancer, diabetes and coronary artery disease.
A person familiar with his case said Blazer died in New Jersey.
US national team coach Bruce Arena said: "I've known Chuck for a lot of years. He did a lot for the sport. Sorry about all the issues regarding Fifa, but he was a good man. He helped the sport in the United States."
With girth, charm and a pet parrot, Blazer was a bon vivant as he made deals from an office and apartment in Trump Tower.
The number two official in the Confederation of North, Central America and Caribbean Association Football (Concacaf) from 1990 to 2011, and a member of Fifa's ruling executive committee from 1997 to 2013, Blazer was central to the rise of the sport in the US. He relished his status, posting a photo on his blog of him on a private jet with Nelson Mandela.
Football corruption had been rumoured for years before Blazer accused his boss, Concacaf president Jack Warner, and fellow executive committee member Mohamed bin Hammam, of offering $40,000 in bribes to voters in the 2011 Fifa presidential election.
Bin Hammam, a Qatari who headed the Asian Football Confederation, had been the lone challenger to Blatter, who was elected unopposed to a fourth term after Warner and bin Hammam were suspended.
Blatter was elected to a fifth term in 2015 before resigning.
But it turned out Blazer's conduct was as corrupt as the actions of the people he accused.
A Concacaf investigation report in 2013 said Blazer "misappropriated Concacaf funds to finance his personal lifestyle", causing the organisation to "subsidise rent on his residence in the Trump Tower in New York; purchase apartments at the Mondrian, a luxury hotel and residence in Miami; and sign purchase agreements and pay downpayments on apartments at the Atlantis resort in the Bahamas".
US government agents stopped him on a Manhattan street, threatened him with arrest, and he became a government informant in 2011.
US prosecutors have brought charges against more than 40 football officials, marketing executives, associates and entities, and prosecutors in Switzerland also have been investigating.
"Chuck hoped to help bring transparency, accountability and fair play to Concacaf, Fifa and soccer as a whole," his lawyers said in a statement. "Chuck also accepted responsibility for his own conduct by pleading guilty and owning up to his mistakes. Chuck felt profound sorrow and regret for his actions."
Blazer pleaded guilty in November 2013 to racketeering conspiracy, wire fraud conspiracy, money laundering conspiracy and wilful failure to file a Report of Foreign Bank and Financial Accounts, and to six counts of tax evasion.
He forfeited $1.96m and agreed to forfeit a second amount, to be determined at the time of sentencing, but he was never jailed as the investigation continued.
He was banned from football for life by Fifa on 9 July 2015.
"His misconduct, for which he accepted full responsibility, should not obscure Chuck's positive impact on international soccer," his lawyers said. "With Chuck's guidance and leadership, Concacaf transformed itself from impoverished to profitable."
A New York University graduate, Blazer started in football coaching his son's club in New Rochelle and joined boards of local and regional organisations.
He was the US Soccer Federation's executive vice president from 1984-86, becoming chairman of the national teams committee.
In 1988, he and Clive Toye, who had brought Pele to the US as the general manager of the New York Cosmos, formed the American Soccer League.
The Fifa bigwigs facing charges

Show all 14
Blazer urged Warner to run for president of Concacaf in 1990. When the Trinidadian won, he made Blazer the general secretary.
In 1991, Blazer created the Concacaf Gold Cup, the organisation's national team championship played every two years, and he rose within Fifa to become chairman of its marketing and television advisory board.
Associated Press
Register for free to continue reading
Registration is a free and easy way to support our truly independent journalism
By registering, you will also enjoy limited access to Premium articles, exclusive newsletters, commenting, and virtual events with our leading journalists
Already have an account? sign in
Join our new commenting forum
Join thought-provoking conversations, follow other Independent readers and see their replies