Slough boss wants FA Cup run after 'losing football career because of gambling'
Slough player-manager Scott Davies will try to mastermind an FA Cup shock against Grimsby on Sunday.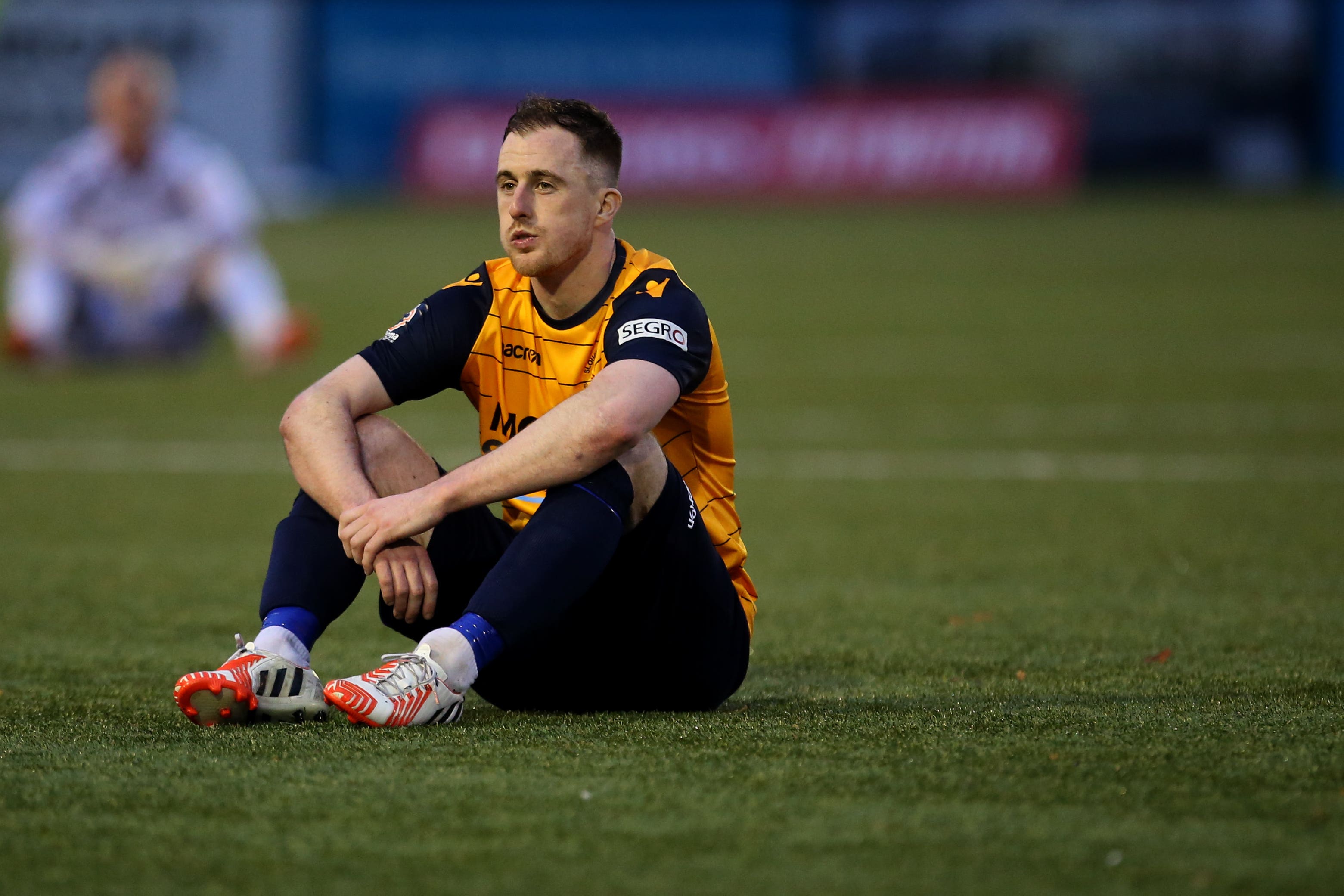 Slough boss Scott Davies is back involved in the FA Cup first round but this time the only rush he is seeking is the high of a win.
Davies, who is candid enough to admit he lost his professional career because of gambling, was a player at Crawley when they reached the fifth round in 2012.
Under the stewardship of Steve Evans, Crawley won four ties before they were beaten by then-Premier League opposition in Stoke, but Davies laughs upon the realisation that he did not contribute towards that run.
"It sounds normal for me, but I fell out with the manager that season, so I didn't play a big part at all," Davies told the PA news agency ahead of sixth-tier Slough hosting Sky Bet League Two outfit Grimsby on Sunday.
Except that is no longer normal for a player once so crippled by a gambling addiction that he quit the professional game at the age of 26 after losing more than £200,000.
Davies' relationship with gambling started a decade earlier when he walked into a bookmaker to kill time after training with Reading's youth team, but in the flash of an eye his £50 weekly wage had been swallowed by the roulette machine and he suddenly had no money for the £1.50 bus fare to training.
Across the next 10 years the midfielder would score against Chelsea in pre-season, but blow his chance to work with ex-Royals boss Brendan Rodgers, regularly bet on himself, waste a £30,000 signing on fee in a fortnight and hurt the people closest to him.
Plenty of wake-up calls were ignored: sleeping in his car, bailiffs knocking at his door and even a crash when he was watching horse racing on his phone while driving.
But a year after being released by Oxford, the sight of his emotional mother outside a bookmaker tipped Davies over the edge and he subsequently checked into rehab at Tony Adams' Sporting Chance clinic in 2015.
He said: "My rock bottom was when I lost my football career ultimately because of my gambling.
"I didn't deserve to be a professional footballer any longer because I wasn't living the life of a professional.
"It was around a year after I came out of the professional game when I was playing in non-league that it hit me like a ton of bricks.
"I lost my identity of who I was, I didn't have any structure, focus or routine in my life and I found myself self-harming in my kitchen in 2015, which was a dark place.
"I look back now and realise I tried to deal with the problems myself when I wasn't equipped to do that.
"When I started talking about the issue, I felt like I started to overcome it and it has been over eight years now since I had a bet.
"I've definitely turned a corner for the better and I am in a good place."
Davies has transformed his life since leaving rehab and now regularly visits Premier League and Football League training grounds to share his story as part of his work with EPIC Risk Management, a global gambling harm minimisation consultancy.
While the 35-year-old believes football is finally starting to take gambling seriously, with more education and better help on offer, he has been saddened by the plight of Brentford forward Ivan Toney and Newcastle's Sandro Tonali, both of whom are currently serving bans for betting on the sport.
"We want the integrity of our game to be kept at the highest level possible, but I also find it extremely sad that people are struggling with addiction," Davies added.
"We sometimes forget the person involved and just look at the story. No one has a bet with the intention of losing their career, but sometimes addiction can take over.
"From what I am reading, Tonali and Ivan Toney have definitely had an issue with gambling and hopefully they come out on the right side and get the help they need.
"I am actually really looking forward to seeing Ivan Toney come back. For me it will be great to see he has recovered from any issues he might have been facing and got the help he needed."
The 'new Scott Davies' is approaching a year in management, happily married and content with life.
Davies, who has made 179 appearances for Slough since 2018, masterminded a successful survival mission in the National League South last season after being named permanent player-boss in November.
Now into his first full campaign as a manager, Davies will take on a Football League side on Sunday when Grimsby visit a sold-out Arbour Park, but the former Reading protege has no current desires to return to the pro game.
Davies added: "A lot of people say I should get my badges and focus on getting to the Football League as a manager, but I'm very different.
"With what I have been through in my life and where I have been, I am quite content and happy with what I am doing at the moment with being player-manager at Slough and working with EPIC.
"I take each day as it comes, like I have done for probably the last eight years.
"The regrets I have in football I am definitely making amends for now. I know I can get some unbelievable days as a manager and hopefully one of them starts with a win on Sunday."