Arsenal 'obviously paid way too much' for Declan Rice, says Roy Keane
The two men worked together with the Republic of Ireland.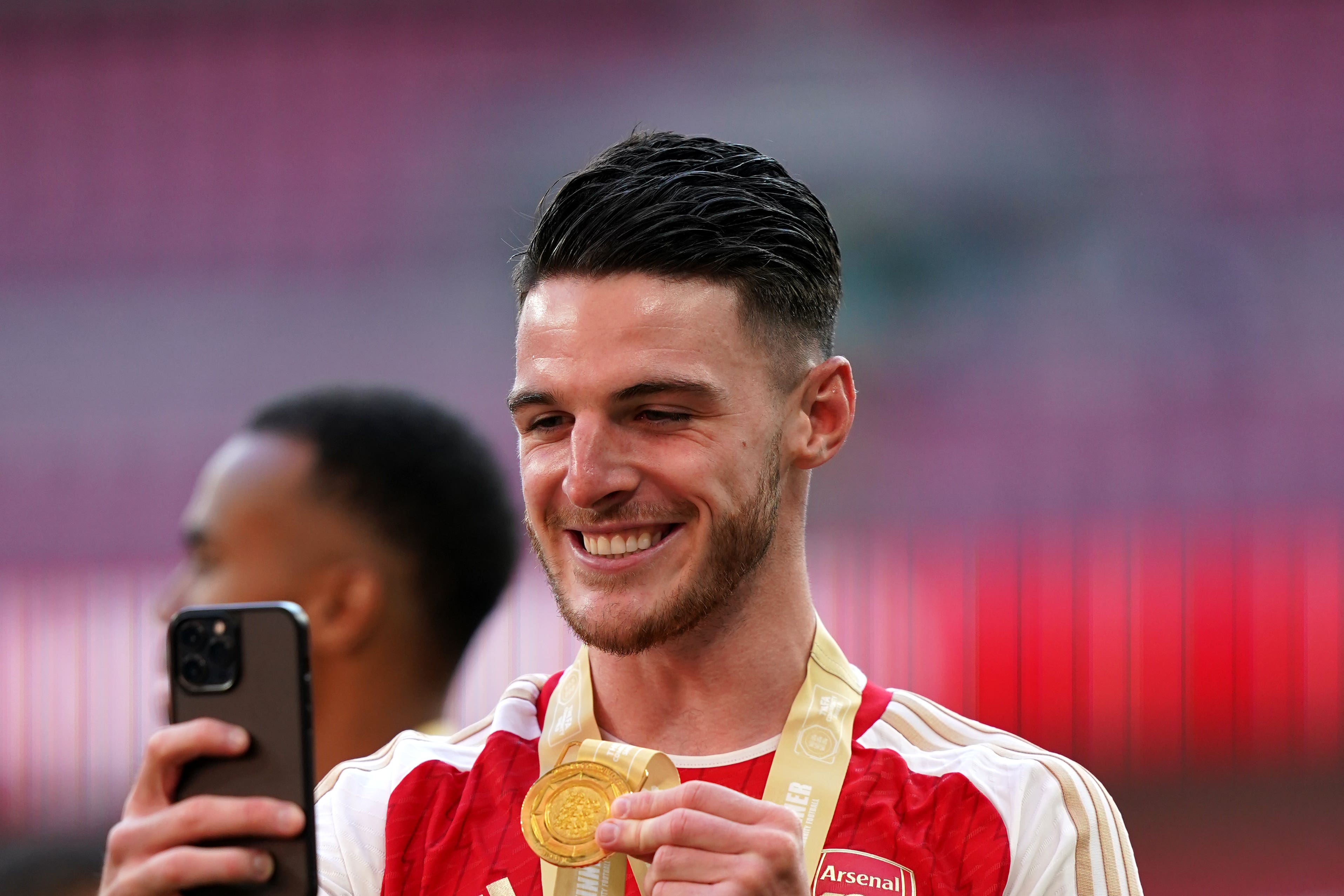 Roy Keane has told Arsenal they paid too much for England midfielder Declan Rice when they handed West Ham £105million for his services.
Keane, who worked with Rice as Martin O'Neill's assistant when the player won his three senior caps for the Republic of Ireland, rates him highly, but is not convinced he is worth his price tag.
Asked about the midfielder's prospects in north London ahead of the Gunners' Community Shield clash with Manchester City on Sunday in which he made his competitive debut, Keane told ITV1: "He is obviously going to be surrounded by better players, different demands.
"If he is going to play a little higher up the pitch, I think he definitely has that quality in terms of adding more goals. He's obviously got that physical strength, he can get in the box.
"They have obviously paid way too much for him. He's certainly not worth over £100 million, Declan Rice, but a really good player.
"We'll find out over the next year or two how good Declan is. He turns up every week, he is a big strong boy – again, you talk about that physicality, they lacked that in the last month or two (of last season).
"Has he got that really top quality in terms of seeing a pass and getting nine, 10 goals? We'll soon find out."
Rice's move to the Emirates Stadium last month after he had helped the Hammers win the Europa Conference League set a new British transfer record.
The London-born player, whose paternal grandparents are from Cork, has been capped 43 times by England, but made his senior international debut for Ireland, playing in friendlies against Turkey, France and the United States in 2018 before switching allegiance.