I'll be there for him – Dele Alli always has friend in Spurs star Son Heung-min
Things have gone awry for Alli since he helped Tottenham reach the 2019 Champions League final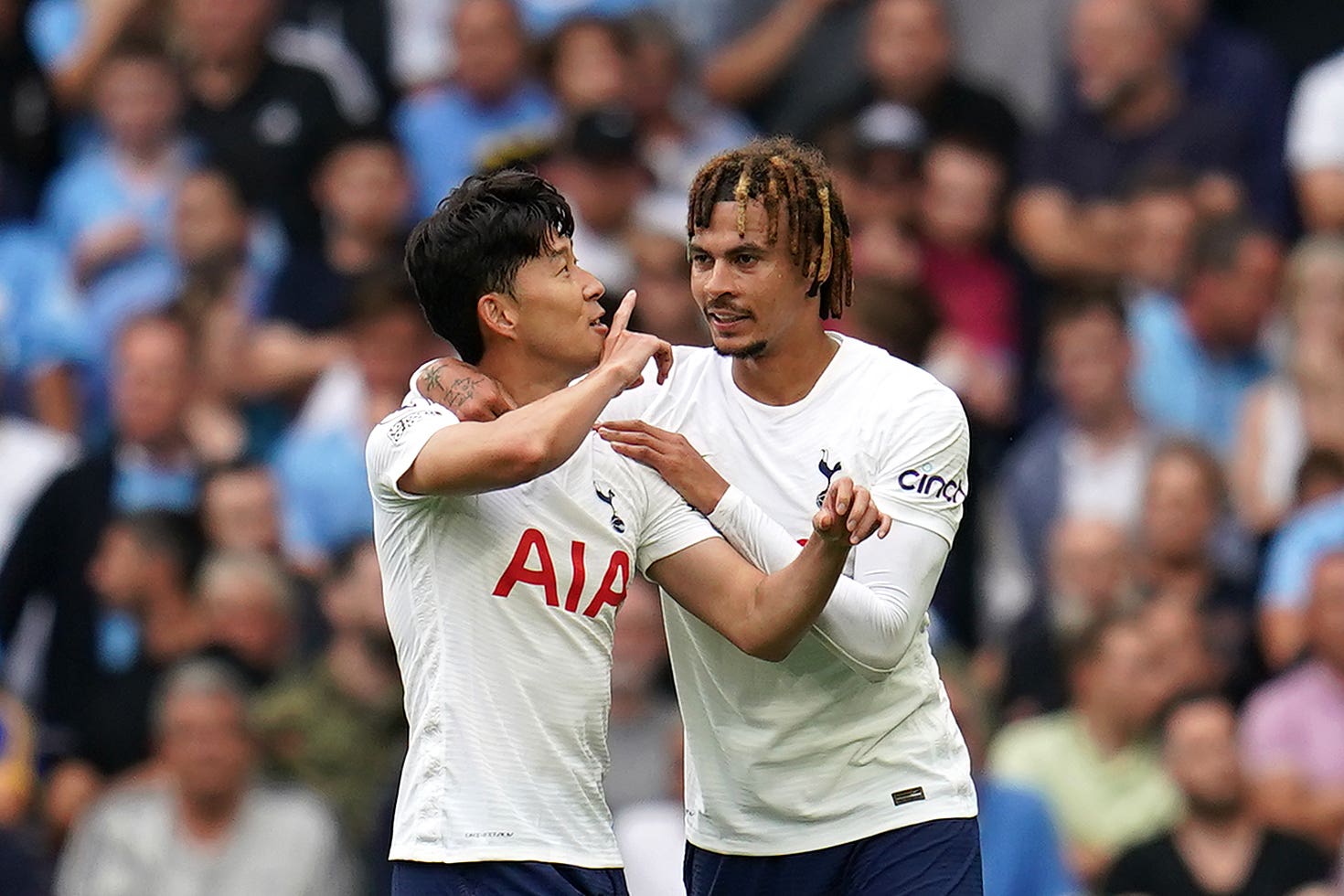 Son Heung-min says Dele Alli will always be part of the family and hopes his former Tottenham team-mate will not "have tough times anymore" as he looks to kick-start his career.
Things have gone awry for the 27-year-old since he helped Spurs reach the 2019 Champions League final, with the England international failing to make an impact at Everton after moving there in January 2022.
Alli recently revealed he had considered hanging up his boots in an emotional interview that saw him talk about how he was "molested" as a six-year-old and dealing drugs aged eight.
The attacking midfielder also spoke about alcohol problems, sleeping-pill addiction and addressing his mental-health issues by spending six weeks in a rehab clinic – situations he kept away from many of his nearest and dearest.
The football world has thrown its support behind Alli and he was warmly greeted at Tottenham on Saturday as he watched their 2-0 win against Manchester United, where the former Spur caught up with many of his former team-mates afterwards.
"Dele was always close, as a friend with me," the recently appointed Tottenham skipper said.
"It was a really tough moment for him and obviously I'm always there to support him because he's one of my closest friends.
"Christian (Eriksen), as well today. Yeah, it's just old team-mates but I think this relationship (with Dele) is very special.
"He helped me a lot settling down in the UK when I was struggling. He was helping me a lot and is still a good friend of mine.
"It's always good to see him and any time if he needs anything, any second, I will be always there for him. I don't want him to have tough times anymore."
Put to Son that it would be great if Alli could get his career back on track, he said: "We will always support him.
"Obviously it's up to him now because he has to recover well, get fit and play well because his quality is not in doubt because he has been showing in the Premier League what he can do.
"Look, I'm always supporting him, like a member of family."