Delayed arrival in Milan 'no big deal', insists Newcastle boss Eddie Howe
The Magpies' flight to Italy was affected by the weather.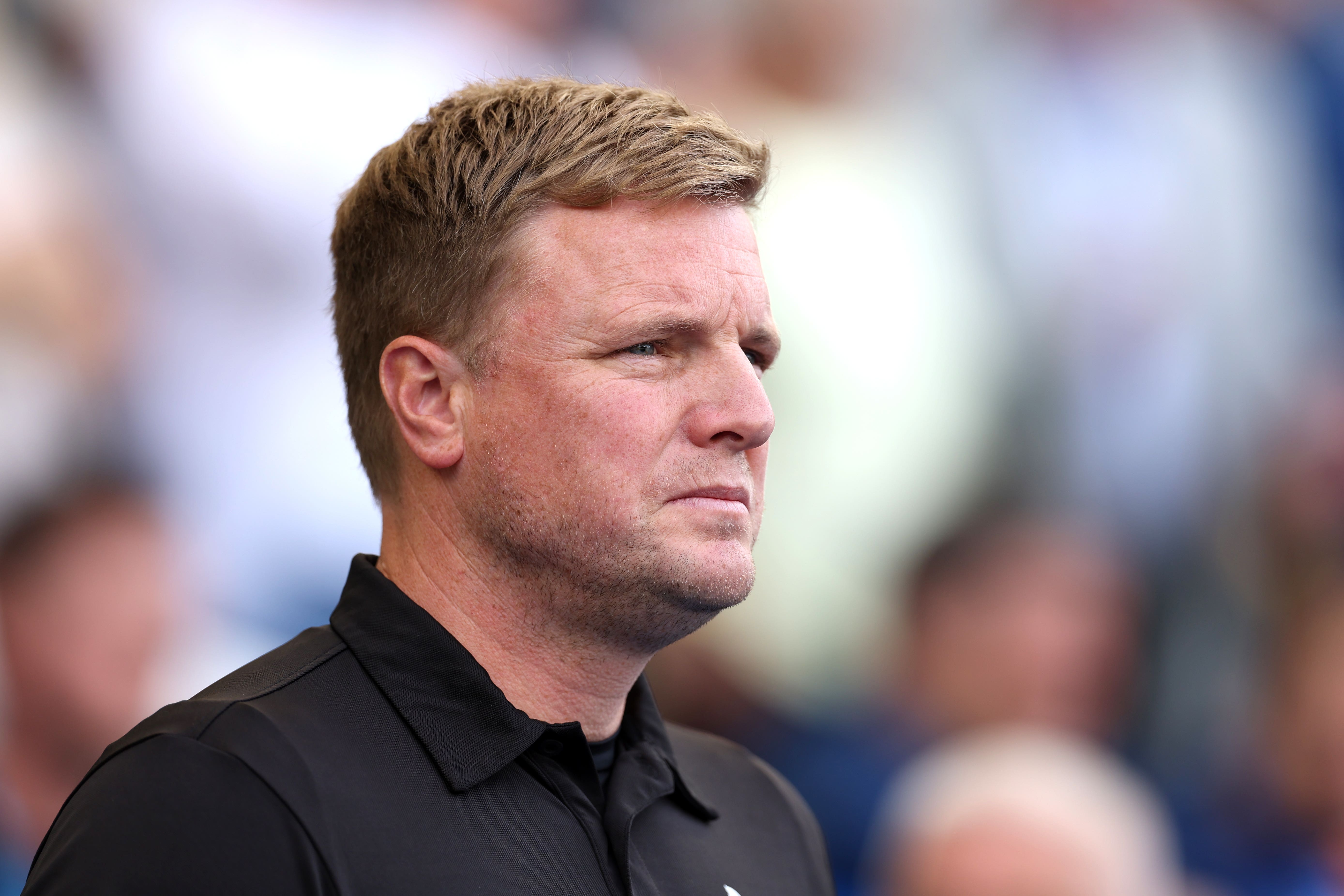 Eddie Howe has insisted the weather which delayed Newcastle's arrival in Italy will not derail their Champions League adventure.
The club's latest European mission hardly got off to the most auspicious of starts when, having been given special dispensation to train on Tyneside on Monday morning rather than at the San Siro later in the day, they remained on the ground for more than two hours.
However, speaking at a press conference which finally got under way at around 9pm local time when it had initially been scheduled for 7pm, Howe was adamant preparations for a tough opening encounter with AC Milan would not be hampered as a result.
He said: "It's just part and parcel of the job that we do. It's not out of the normal that that can happen. This was a weather problem, but we've been in similar situations.
"It's something we're used to, although it's a slightly later arrival time than we would have liked for the players. It's no big deal though."
Howe and his players were due to leave Tyneside at around 2.30pm, but eventually took off closer to 5pm and, as the media gathered at the stadium to await the 45-year-old and former Milan midfielder Sandro Tonali, a plane-tracking app suggested they were still somewhere above France.
They finally made it to the stadium at around 9pm, with article 73 of governing body UEFA's regulations stating: "Press conferences must start between 1200 and 2000 local time. Exceptions to these timings must be agreed in advance with UEFA."
However, the PA news agency understands a first offence is likely to be met with a warning rather than more stringent punishment.
Had Newcastle arrived on time, they would have done so in torrential rain as thunderclouds gathered over the Italian city as a sultry day drew to a close.
Tuesday night's game, which will be played 26 years and two days after the Magpies famously beat Barcelona 3-2 in the same tournament, comes more than two decades after their last appearance in Europe's premier club competition.
For Howe, it will be the first Champions League game he has attended, and one he is relishing against a side which suffered a 5-1 derby drubbing at the hands of neighbours Inter on Saturday.
He said: "I've never attended one. I've always been too busy working to take one in. But it's not something I've given any thought to. It's a game of football.
"Yes, it will be a very proud moment for me. I think it will be a very proud moment for everyone connected with Newcastle to be back in the Champions League after a long period away.
"But it is a game of football and I think that's just how we have to approach it. Yes, it's a special game and we have to be at our best. There are slight differences in terms of where we've travelled, but the game will be the same and it will be a very difficult one.
The club's last fixture in the competition, a 2-0 home defeat by Barcelona in March 2003, saw the likes of Shay Given, Kieron Dyer and Alan Shearer go up against Frank de Boer, Xavi and Patrick Kluivert.
This time around £53million summer signing Tonali, a semi-finalist with Milan last season, will be part of a new generation trying to write a new chapter in the club's history.
The Italy international said: "It will be the most thrilling feeling to come out into the stadium packed with people again.
"They let me live my dream here at AC Milan, but now I come back as a rival. I will have a lot of feelings tomorrow.
"Everything happened so fast with the transfer, I was overwhelmed at first, but I have come across a wonderful team, wonderful staff and play for people who love football. The people of Newcastle will help anyone."