England underestimated Haiti in World Cup opener and revealed their Achilles heel
On the evidence of a fortunate win in Brisbane, England's defensive unit looks short of having what it takes to win the World Cup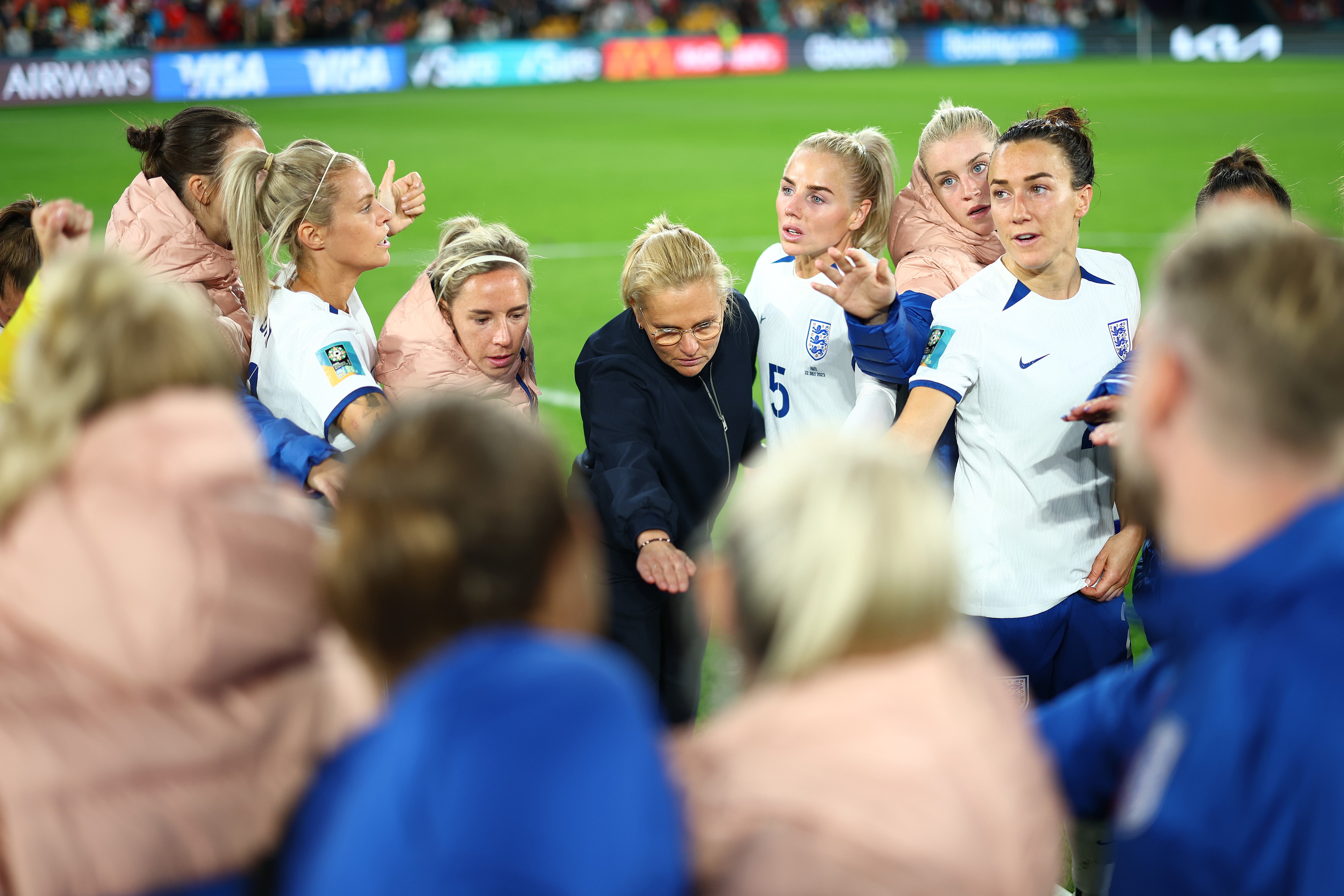 Mary Earps could do nothing but scream in frustration. The shakiness of England's defence had thankfully been compensated for by Haiti's lack of a cutting edge but her irritation was still clear, and warranted.
Time and time again the simple things just hadn't been done right. Balls had been allowed to sail over heads, lunges were delayed as passes skimmed through gaps, passes were sent wayward. It wasn't the start to the World Cup that England would have hoped for.
England were ahead but that wasn't the sense you would get from reading the players' body language. The half-time whistle blew in Brisbane and heads hung low as they retreated down the tunnel.
The truth was evident: they were lucky to be leading.
Maybe Haiti had been underestimated. When you're champions of Europe and riding a wave of motivation that has lasted since lifting the trophy at Wembley last summer then a team ranked 53rd in the world are unlikely to be much cause for concern.
But the underdogs were keen to show that they were wrong to be taken lightly and that they could take advantage of an beleaguered England side who appear to have flatlined in recent months.
Melchie Dumornay had the better of Lucy Bronze at every turn. She weaved her way through England's defensive line, making the task of beating a former Ballon D'Or winner look effortless.
At 19 years of age Dumornay has just signed a three-year deal with French heavyweights Lyon and it was clear why they acquired her. Her focus was unmoving and when England made errors – as this team now appears almost duty-bound to do – she was ready and waiting to pounce.
It was the defence who felt her wrath and it's the defence which appeared as if it would be England's greatest Achilles heel ahead of the tournament. Captain Leah Williamson is sidelined with an anterior cruciate ligament injury, her predecessor Steph Houghton has fallen out of favour and manager Sarina Wiegman opted against selecting Manchester United's Maya Le Tissier.
There were questions surrounding how Wiegman may pull together a capable defence for her side's quest for a World Cup title and they haven't subsided. Millie Bright, who has taken the captain's armband, was a welcome return when she announced a day before this game that she was fit again after a knee injury had kept her out since March but she looked to lack match sharpness on Saturday.
Manchester City's Alex Greenwood was deployed in her more natural left-back position but she plays in the middle of the defence at club level. Versatility is one of Greenwood's greatest assets, but was that the right decision?
Jess Carter took her place in the central pairing and put in a solid performance, including showing her capability in one-v-one situations with a late challenge to deny Haiti as they troubled England in the final moments, though there is an argument to be made that Greenwood may have been better-suited in that role.
Such struggles at the back bring the Lionesses' greatest worry to the fore: whether they will cope once they make it out of the group stage. They were able to find a way past Haiti. Denmark and China are unlikely to provide too steep a challenge, but things will begin to change very quickly in the knockouts.
First up should be one of Canada or Australia, unless the Republic of Ireland find a path to finish second in their group. The former two have well-stocked attacking lines who will currently be dreaming at the prospect of playing a side where finding space in the final third is so undemanding.
If England get past that stage then it's most likely to be Germany in the quarters – a worrying prospect. The fact of the matter is that the length of the Lionesses' stay in Australia hinges on whether they can find a way to improve their back line.
Clearly, time is needed to ensure cohesion between Wiegman's preferred options; the problem is that there isn't much time. It isn't up to scratch yet and that could be their fatal flaw.
Had it not been for Batcheba Louis's bizarre decision to hold her hands in the air and meet an England cross with her fingertips then the Lionesses would not have scored. Had Kerly Theus not stepped off of her line when saving the ensuing penalty then Georgia Stanway would have been left rueing her missed opportunity, and not been given the chance to make things right.
Worse still is the fact that Haiti were probably unlucky to come out of this game without the three points. Roselord Borgella slashed an early effort wide while Earps' reactions were the only thing that stopped Dumornay and Roseline Eloissaint finding the back of the net.
England will be pleased that they managed to avoid a slip-up and come out their opening game of the World Cup with three points. That provides a platform to build on, and also a cushion if they are on the receiving end of an upset in either of their following two matches.
Apart from that, Wiegman will be left with far more questions to ponder than answers to any pre-tournament worries. Denmark will be a slight step up in quality of opponent when England return to action in Sydney on Friday, and improvements will need to be immediate.
This World Cup will be far more demanding than the European Championships if success is on the Lionesses' minds. Injuries have dealt them a difficult hand – so too has their possible path towards the final – but they're going to need to make the best of what they can to be anywhere near within a fighting chance.
Join our commenting forum
Join thought-provoking conversations, follow other Independent readers and see their replies