England would have underperformed had they not made Women's World Cup last four – Lucy Bronze
The Lionesses face hosts Australia for a place in the final of the World Cup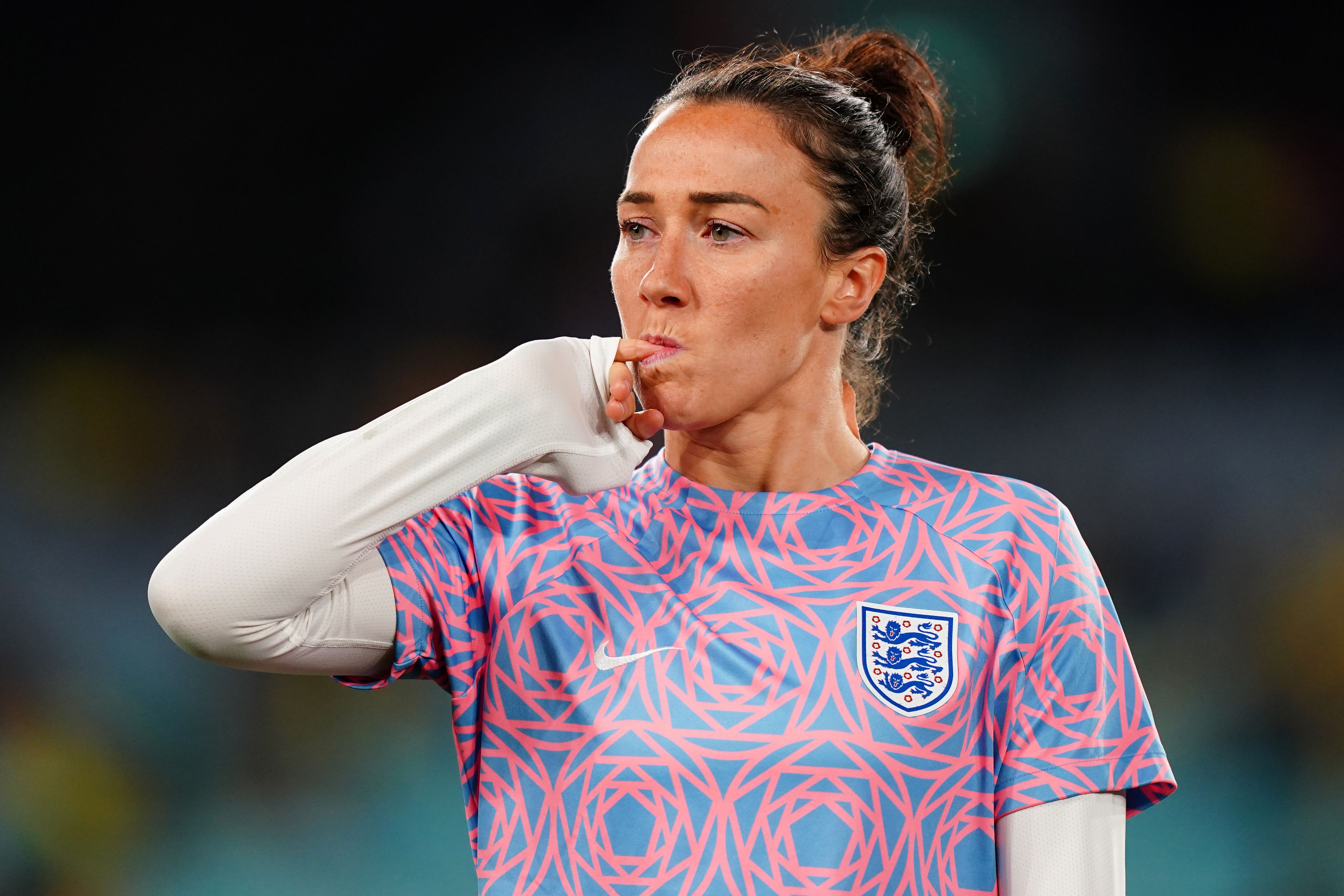 Defender Lucy Bronze revealed England would have failed to live up to their own expectations had they not reached the World Cup semi-finals.
Alessia Russo guaranteed the Lionesses would finish no lower than fourth in the 2023 tournament when her second-half goal completed a 2-1 comeback against Colombia in Saturday's quarter-final to set up Wednesday's meeting with co-hosts Australia.
Third place would see England equal their best-ever finish from eight years ago in Canada, but Bronze insisted reaching this stage for the third time in the European champions' history was the bare minimum.
"If we hadn't have gotten to the semi-final, I would have said that we would have underperformed," said Bronze.
"A lot of people said that England were the team that were going to flop a little bit. Our performances haven't been our best, granted, but the results have been there and we've got to the semi-final, which is what this England team is known for doing.
"This very much reminds me of 2015, having to fight in every single game.
"I think the difference with this team is we have won trophies, we have won tournaments, so we do know what to do.
"We knew coming into the tournament that it wasn't going to be easy. There was a lot of outside noise about whether England was going to be able to cope well with everything thrown at us…and the semi-final is what is expected of us as the England team."
Bronze, alongside Alex Greenwood, is one of just two members of the 2023 squad to have featured in three consecutive World Cups and is second only to Jill Scott in World Cup appearances for the Lionesses, with 18 to the retired midfielder's 21. 
The 31-year-old made history during her first global showpiece in 2015, when her 76th-minute effort made it 2-1 against Norway in their last-16 encounter and secured England Women's first-ever victory in a World Cup knockout stage.
Four years later, again against Norway, Bronze unleashed another stunning strike, capping off the Lionesses' 3-0 quarter-final victory in France to book a second trip to the semi-finals.
To say the Matildas have captured Australia's imagination en route to their first-ever final-four encounter would be selling short the fervour taking hold Down Under.
Saturday's dramatic penalty shootout victory over France was watched by over 7.2 million people in Australia, over a quarter of the country's population.
Co-host broadcaster Seven said the audience was the "highest rating TV sport program of the past decade", while "the 472,000 viewers on 7plus makes the Matildas v France game the biggest streaming event ever seen in Australia".
England had a taste of the environment they are likely to face on Wednesday when they lined up across from a Colombia side that enjoyed the overwhelming majority in the Stadium Australia stands, a sea of yellow who booed when England touched the ball and unleashed an almighty roar when Leicy Santos scored the opener.
Lauren Hemp cancelled it out by half-time, while Russo provided the lethal blow after the break to eliminate the only side from the Americas left in the tournament.
While being the home side does have its advantages, as Bronze knows from last summer's Euro 2022 triumph, she was quick to point out the potential pitfalls facing the Matildas come Wednesday night's historic encounter.
She said: "(There are) positives and negatives for being the home nation and for being the team against.
"It can be a lot of pressure to put on teams. I remember playing Canada in 2015 in that World Cup and there was a lot of pressure put on that team and it gave them a lot of fight.
"It was the same thing for us in the Euros last year. The '12th man' as they say, it really helped us.
"It was a key part to us winning and I think that's been a key part for Australia when their backs have been against the wall this tournament. (For us) it wasn't hostile but the Colombians were very loud, so that's something we're used to now."
Join our commenting forum
Join thought-provoking conversations, follow other Independent readers and see their replies