Erling Haaland impresses Pep Guardiola with drive for self-improvement
Haaland has scored 31 goals in 27 games for City.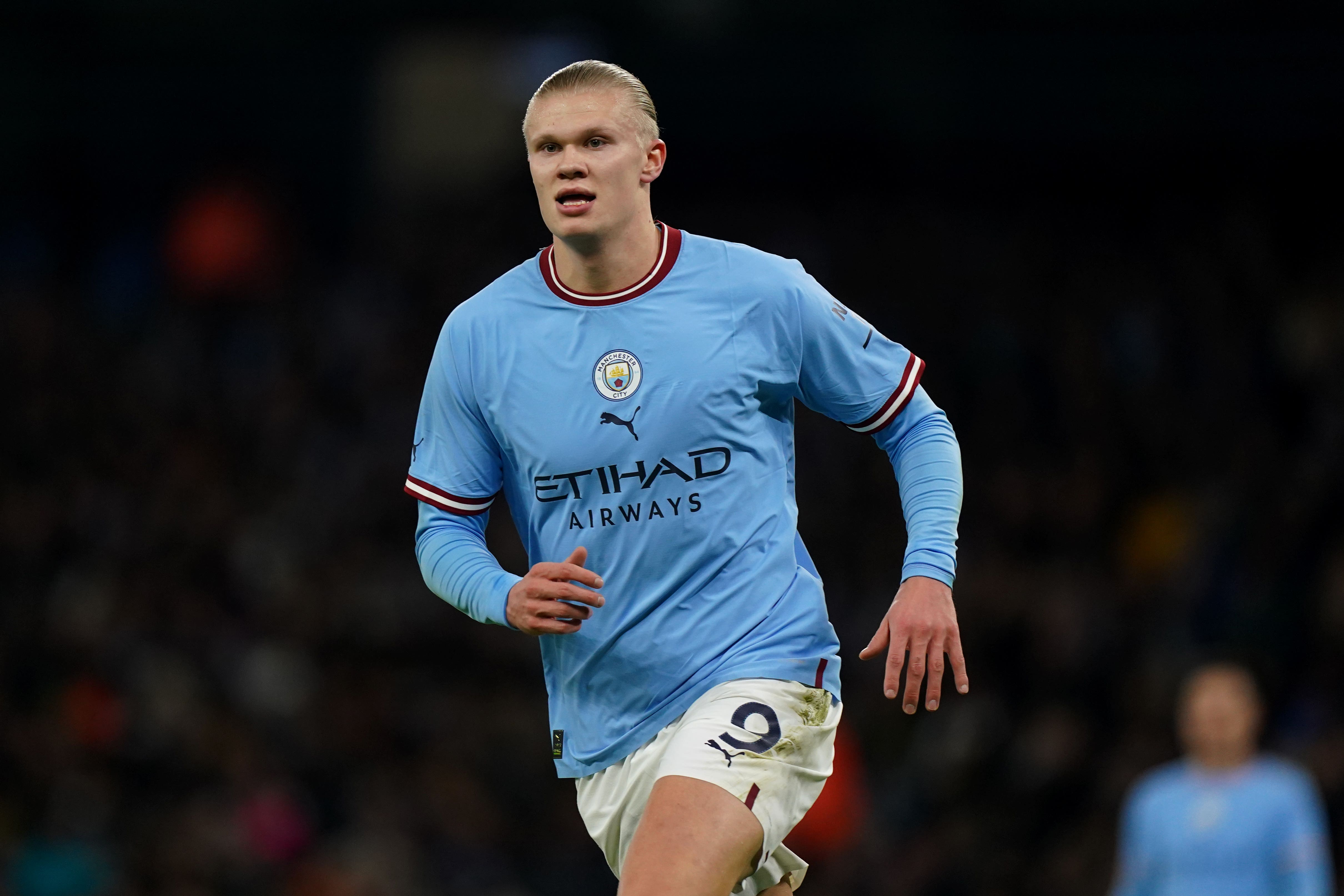 Pep Guardiola says Erling Haaland has impressed him not only with his goals but his constant desire to improve.
Haaland has made a stunning impact at Manchester City, scoring 31 goals in just 27 appearances in all competitions since joining the club last summer.
It is a remarkable statistic but the 22-year-old, who also boasted prolific records at past clubs RB Salzburg and Borussia Dortmund, does not yet see himself as the finished article.
City manager Guardiola said: "I think one of the attributes that has surprised me the most about Erling is the feeling of how he is aware that he can improve in many departments.
"With his age, this is the best thing he can believe. Otherwise it would be boring. Until we pass away we can always improve. It is the only thing in our lives. Never stop."
Guardiola expects Haaland to study the games of other players in order to work on his own skill set.
One such player would be Harry Kane, who City will come up against Sunday as they champions travel to Tottenham in the Premier League.
"I am pretty sure from watching Harry Kane and other players he has the will to do better," said Guardiola.
Sunday's encounter will be City's second clash against Spurs in just over a fortnight.
The first meeting saw City fight back from 2-0 down to win 4-2 and arrest their slump in form after defeats in the previous two matches.
After the game, Guardiola rounded on his players, accusing them of lacking hunger and dynamism whilst labelling them as a 'happy flowers team'.
City are now hoping to build momentum and close the gap to Arsenal in the title race.
Guardiola pointed out his rallying cry was intended as a wake-up call to all his staff – himself included – and not just the players.
He said: "When you drop a bit in this competition it is more difficult.
"I am first in the list to say my self-criticism, to say what we can do to make the team alive again, and for every single ball and every single action to be really important.
"That was the message for all of us, the whole organisation, not just the players.
"It is easy to blame the players because they have the leading role in this movie but it is not just about them. It is everyone. We have to come back. That has not changed."
Join our commenting forum
Join thought-provoking conversations, follow other Independent readers and see their replies