Super League: Former Premier League chief Richard Scudamore says top six should face 'consequences'
Scudamore believes football has changed forever due to events of the last week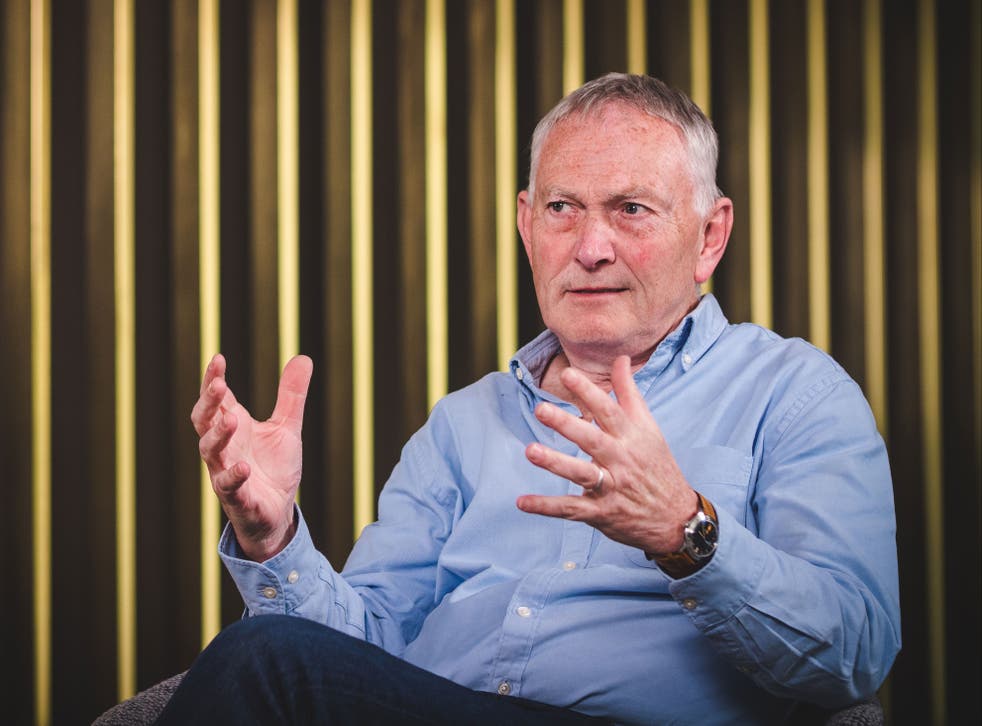 Richard Scudamore, the former executive chairman of the Premier League, believes that the attempt to establish a breakaway European Super League has changed English football forever and that the 'top six' clubs responsible must face "consequences".
Plans to set up a new competition to rival the Champions League and which would guarantee places to 15 of European football's leading clubs spectacularly collapsed last week, only days after being announced.
All six Premier League clubs involved - Manchester United, Liverpool, Arsenal, Tottenham, Manchester City and Chelsea - withdrew from the project amid widespread outrage from supporters and criticism from their own players and staff.
In an interview with former Manchester United full-back and Sky Sports pundit Gary Neville, Scudamore said that the events of last week had changed English football's landscape permanently and that change is necessary.
"I don't believe life will ever be the same after last Sunday. I think there will be changes. I think the actions of the six have altered some of the dynamic forever," Scudamore, who left his post at the Premier League in 2018, told The Overlap.
"I would like to think that the six will get back around the table, at some point - not right away, I think there's too much anger out there for that right now - but I think there has to be and there will be I'm sure some constructive dialogue where there will be some change.
"It might be self-regulatory change and yes, there might be some external regulatory change, and certainly in my time when I was there, that's how a lot of the regulations evolved."
When asked by Neville whether the clubs involved in the breakaway should be "punished", Scudamore refused to endorse specific sanctions but said that "consequences" and "meaningful undertakings" must be made.
"I'm not going to go there [on punishments], it's not my job. I'm not in charge. Let me put it this way: you used the word 'punished'. There has to be some consequences. It just can't happen with there being no consequences. There has to be something extracted for what they've done.
"I am not going to get involved in saying what that should be, what it should be fines or punishments, I don't like to use those words but what I'm saying to you clearly is I think something will have to be extracted whether by way of undertakings, whether it's by way of meaningful undertakings, binding undertakings, attitudinal changes.
"There has to be some sort of extraction. I'm not going to get involved in whether that's what you might call punishment or other people might call sanction, there's got to be something. Something has to be given."
The 'top six' clubs involved must now attempt to rebuild bridges with their own supporters as well as the 'other 14' Premier League clubs who were set to be sidelined by the breakaway league but Scudamore believes that process will take time.
"There's no switch that you can turn that suddenly builds back trust with these people for the fan bases and so therefore I'm afraid it is a fairly long fairly difficult road back. The fact is English football was built those clubs into what they are.
"My hope is that they will reflect, take a jolly good look and say what can we do now to make sure English football continues to be strong. You can stick to the negatives but after a period of some healing. We have to rebuild this."
The Overlap is a new YouTube channel from Gary Neville in partnership with Sky Bet
Register for free to continue reading
Registration is a free and easy way to support our truly independent journalism
By registering, you will also enjoy limited access to Premium articles, exclusive newsletters, commenting, and virtual events with our leading journalists
Already have an account? sign in
Register for free to continue reading
Registration is a free and easy way to support our truly independent journalism
By registering, you will also enjoy limited access to Premium articles, exclusive newsletters, commenting, and virtual events with our leading journalists
Already have an account? sign in
Join our new commenting forum
Join thought-provoking conversations, follow other Independent readers and see their replies