AC Milan sold for €740m to Chinese consortium in biggest-ever Far East investment in European game
The deal follows retail giant Suning Commerce Group's purchase of crosstown rival Internazionale FC last year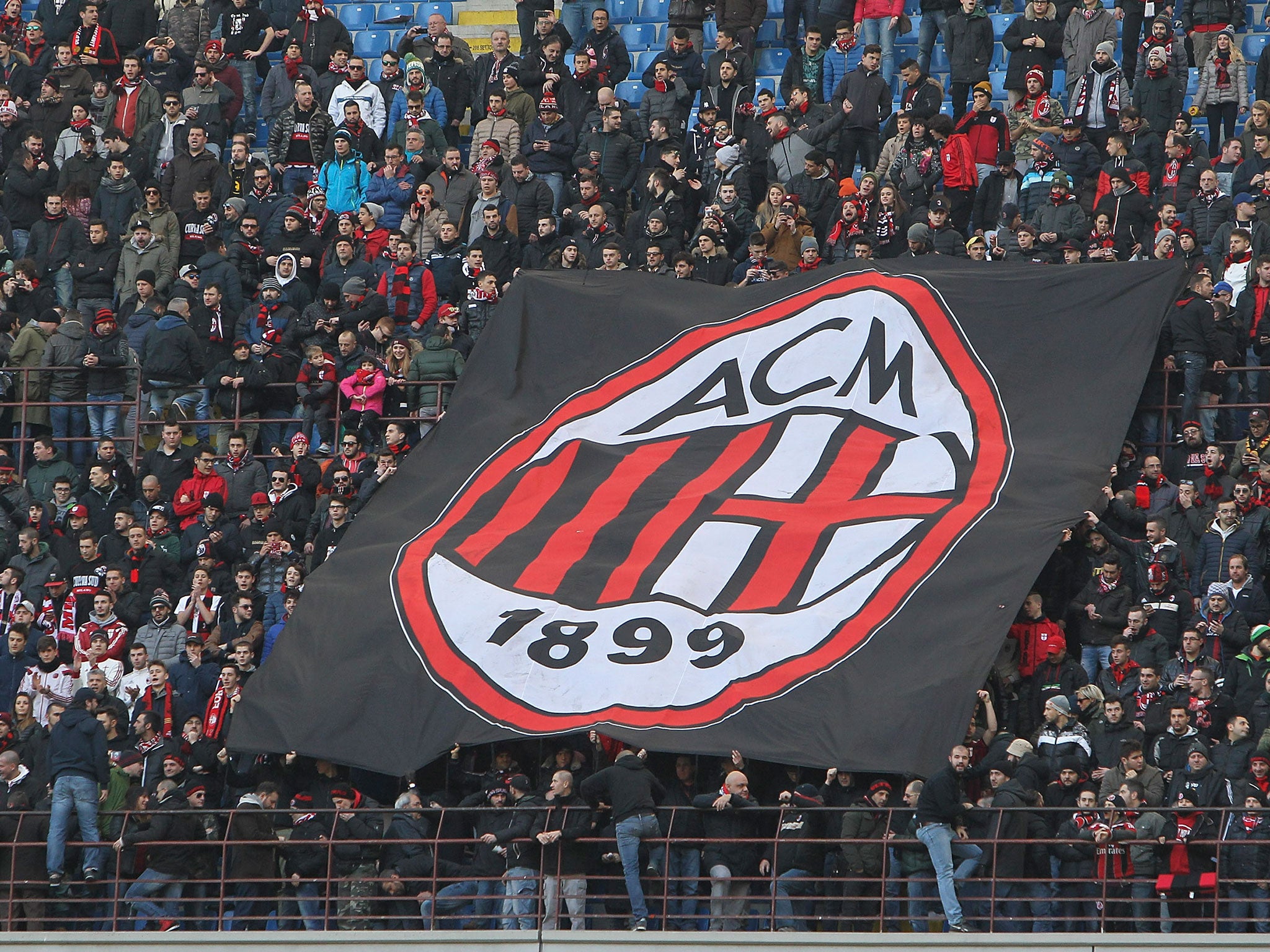 AC Milan has been sold for €740m to a Chinese-led consortium in what marks the biggest-ever Far East investment in a European club.
Former Italian prime minister Silvio Berlusconi finalised his troubled sale of the club on Thursday, which his family holding Fininvest held a 99.93 per cent stake in, to Chinese investors Rossoneri Sport Investment Lux.
A joint statement by Fininvest and Rossoneri Sport Investment Lux said: "Today Fininvest has completed the sale of the entire stake owned in AC Milan - equal to 99.93% - to Rossoneri Sport Investment Lux."
"The closing is the last step of the purchase agreement signed on August 5th 2016 and renewed on March 24th by Fininvest CEO Danilo Pellegrino and David Han Li, as a representative of Rossoneri Sport Investment Lux.
"The buyers also confirmed their commitment to undertake significant capital increases and liquidity injections aimed at strengthening AC Milan's financial structure."
The deal follows retail giant Suning Commerce Group's purchase of crosstown rival Internazionale FC last year and further tightens China's grip on the game in Italy.
A Chinese firm also underwrites the media rights to the top league, Serie A.
Berlusconi announced plans to sell the club last year and has since been thrashing out a deal with the Chinese investors.
"Milan now has chosen this path toward China," Berlusconi told La Gazzetta dello Sport's website last August.
"It's an important decision to give AC Milan to someone able to make it be a protagonist in Italy, Europe and globally. I didn't discuss price, I've accepted what they offered me."
Supporters of the famous club will hope Berlusconi stays true to an earlier remark he made, stating that a condition of the sale was the new owners invest at least €400 million (£343 million) in the club over the next two seasons.
Milan have struggled in recent seasons and their team, who are not playing in European competition this season because of an underwhelming 7th place Serie A finish last year, are a shadow of the glamorous squad that last won the Champions League in 2007.
The club failed to replace departing world-class stars such as Andriy Shevchenko, Gennaro Gattuso and Alessandro Nesta and have struggled to compete in the transfer market.
Join our commenting forum
Join thought-provoking conversations, follow other Independent readers and see their replies