AC Milan mocked on social media amid rumours team bus has been sold to cut costs
The Serie A side are looking to slash their outgoings
Simon Rice
Tuesday 20 January 2015 14:14 Comments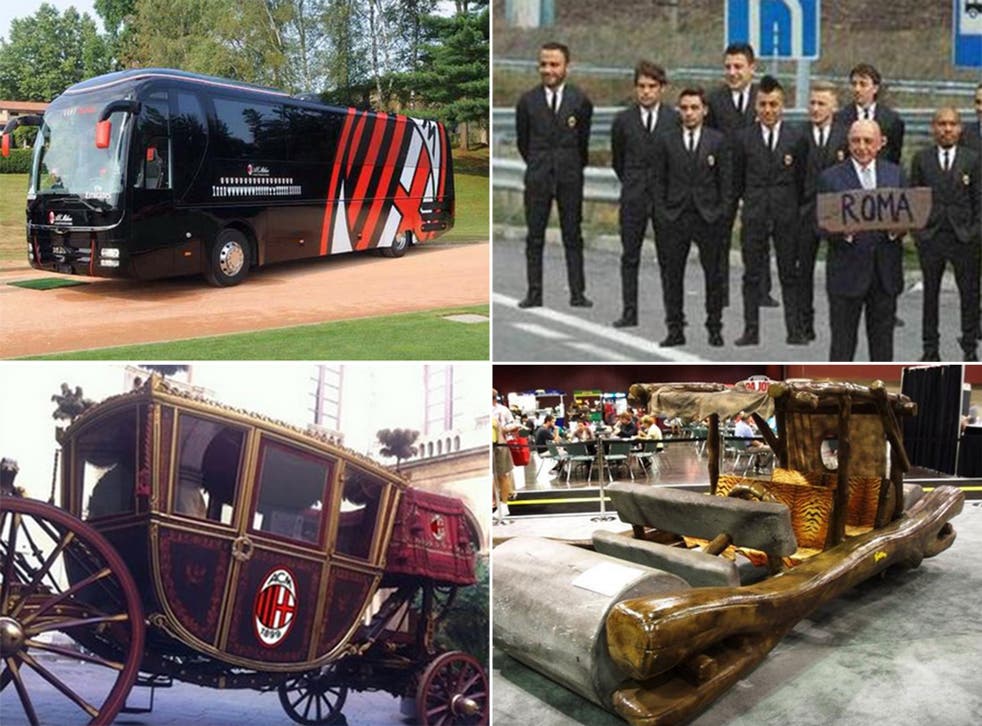 AC Milan are cutting costs and among the expenses considered frivolous is their luxurious team coach.
Reports in Italy claim that the vehicle has been sold for a whopping £114,800 as they aim to save £150,000-a-year.
Perhaps it should come as little surprise considering the team's slide in recent years that was highlighted by the number of free-agents and loan signings that arrived at the club, including that of Fernando Torres from Chelsea.
It's all a bit embarrassing for a club that's won seven European titles, but that hasn't stopped the club from being mocked on social media.
Meanhwile this image was posted along with the message: "Exclusive pictures of AC Milan arriving at San Siro."
And here's the actual coach...
Register for free to continue reading
Registration is a free and easy way to support our truly independent journalism
By registering, you will also enjoy limited access to Premium articles, exclusive newsletters, commenting, and virtual events with our leading journalists
Already have an account? sign in
Join our new commenting forum
Join thought-provoking conversations, follow other Independent readers and see their replies