The Independent's journalism is supported by our readers. When you purchase through links on our site, we may earn commission.
Alex Ferguson: Foreign players are more likely to take a dive
Ian Herbert
Tuesday 02 October 2012 15:10 Comments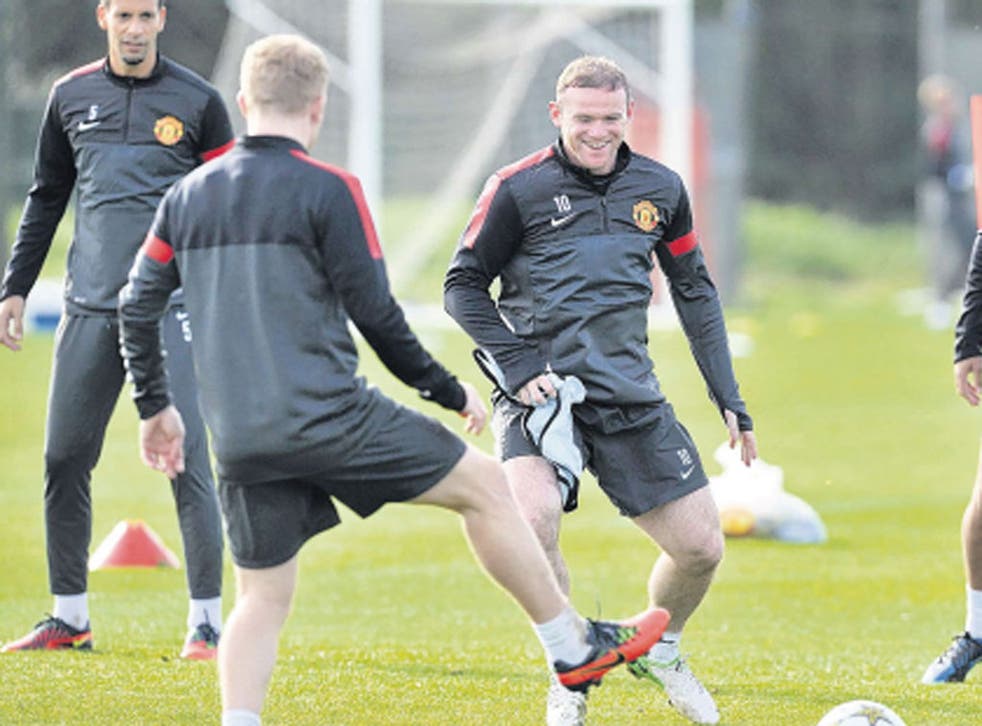 Sir Alex Ferguson claimed last night that overseas players are more likely to dive than those from Britain, as he responded to complaints from Manchester City's Sergio Aguero that foreign imports have a tougher time with referees in the Premier League.
The Manchester United manager admitted on Saturday that Luis Nani had "made a meal" of a fall under a challenge from Tottenham's Jan Vertonghen – theatricality which saw him denied a penalty – and that the Portuguese player "didn't need to do that". After City's Carlos Tevez and Pablo Zabaleta were also denied penalties on the same afternoon, at Fulham, Aguero said that there was "a little bit of privilege" being afforded to English players.
But Ferguson, who last fielded questions on this subject when Englishman Ashley Young's diving got QPR's Shaun Derry sent off last season, said after arriving in Romania's second city for tonight's Champions League tie, that diving had been more prevalent from foreign players for years.
"Nani is not the type to dive, I know that," he said. "It was a penalty kick on Saturday. It's not worth going into that subject because down the years there have been plenty of players diving, and you have to say particularly foreign players."
There will be few more uncomfortable occasions for Jonny Evans to take the seat to his manager's right at a Champions League press conference than last night and Ferguson was equally unflinching when he implicated the 24-year-old in the club's deeply unconvincing start to the season. "After the first half on Saturday, I had plenty of concerns," Ferguson said of the calamitous defensive display, with Evans at fault as much as Rio Ferdinand, which brought a 3-2 defeat to Tottenham.
Ferdinand appears unlikely to win a place back in the England set-up, according to former United defender Gary Neville, not because of concerns over his form but manager Roy Hodgson's unwillingness to keep experienced players as just squad members.
"Roy Hodgson has already said that he will not take 34 and 35-year-olds to the World Cup and sit them in the stands," Neville told Sky Sports News. "I've seen that happen in previous squads and it's been divisive. It would be divisive in this squad so it is the correct decision."
Ferguson has apparently been in a black mood in the three days since the defeat to Spurs and there was menace in his voice when he claimed United had developed a habit of poor first-half performances. "It's not planned," he said. "But it will be the last."
There was no time for levity. Ferguson snapped at a quite reasonable attempt to engage him and Evans in talk of the Ryder Cup and was unwilling to engage in a discussion from a Shinji Kagawa obsessive on the player's revelation, in the Japanese press, that Ferguson wanted him to alter his body shape and operate with his back to goal less often. "It's nothing we would like to discuss in an open forum," he said. Only the bluntness of a Romanian journalist asking him had he "lately thought of leaving football' and who would take his place raised a weak smile. "No I haven't thought about that," he told her.
There is good reason for grumpiness, though: a start to the campaign in which United have never "put on the Man United face", as Patrice Evra described it on Saturday, for an entire game. They have fallen behind in every Premier League match except Wigan, against whom they took 50 minutes to score, and tonight face the Romanian champions without Michael Carrick and Ryan Giggs – left at home with a virus – and Paul Scholes, tired and showing signs of the same illness.
The host captain, Cadu, said United had a 90 per cent chance of winning. But this strong counter-attacking team twice defeated Basle, who eliminated United from last season's tournament, to progress through the qualifying round, and they don't lack fighting spirit here. Last season's Cluj derby was abandoned after a mass brawl caused by Cadu and the opposition keeper fighting, after which fans and security staff weighed in. The Cluj coach had his own, not entirely original, idea about how to win this one. "Any team that plays against Manchester United has to score if they want to win," he said.
Ferguson said he hoped the defensive fragility is simply an issue of "awareness" between Ferdinand and Evans, who have been cast together again after Nemanja Vidic's latest absence for knee surgery. Evra believes United have a "mental issue". Ferguson flatly rejected that notion, too.
Register for free to continue reading
Registration is a free and easy way to support our truly independent journalism
By registering, you will also enjoy limited access to Premium articles, exclusive newsletters, commenting, and virtual events with our leading journalists
Already have an account? sign in
Join our new commenting forum
Join thought-provoking conversations, follow other Independent readers and see their replies