Andres Iniesta's 'contract for life' with FC Barcelona is good news when they needed it most
There had been growing fears that Iniesta could do the unimaginable and walk away from the club he had joined at 12. But on Friday he renewed his contract and will now end his career draped in Blaugrana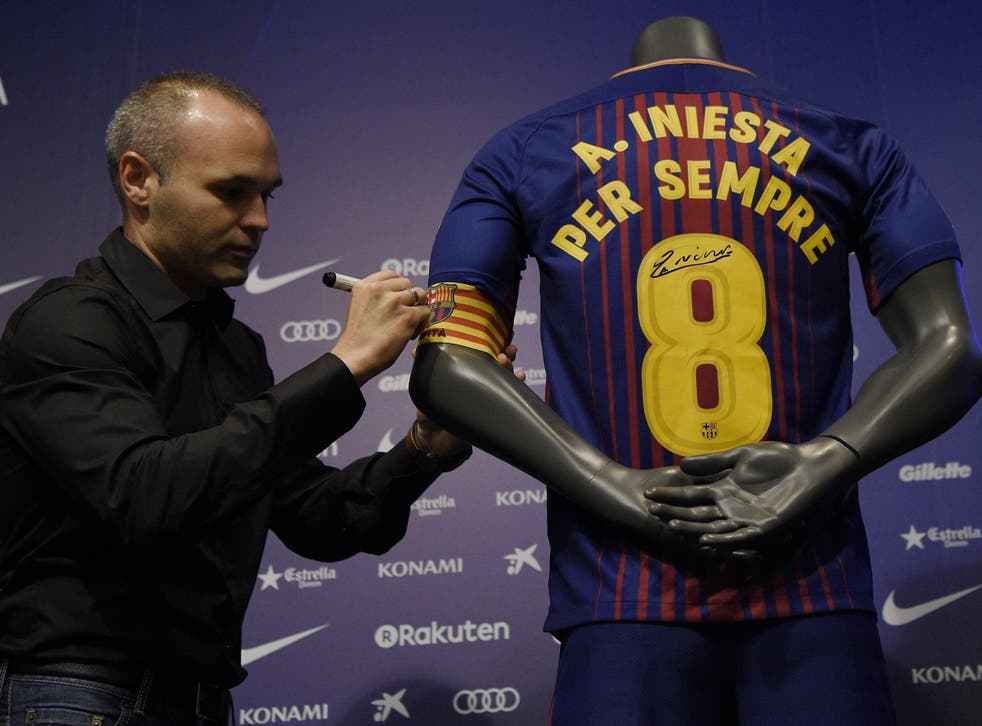 As ever with Andres Iniesta it was simple and perfectly delivered when his opponents least expected it.
"Andres Iniesta signed a lifetime contract with FC Barcelona on Friday, in a deal that will keep him at the club for the rest of his career," said a statement released by the club.
And with it, any fear of the masterful playmaker 'doing a Dani Alves' and walking out on a Bosman at the end of the season was dismissed. Iniesta is a Barcelona player and will be until he decides he can thread not one more perfect pass. A contract for life.
The deal will ensure the midfielder ends his career as Barca captain.
Iniesta's decision to stay will also serve to slightly – but only slightly - relieve the pressure on club president Josep Maria Bartomeu, who described the contract as "a way of rewarding an exceptional player."
The 33-year-old maestro was born in Albacete but moved to Barcelona at 12 and joined La Masia, the club's world-famous academy. It was a difficult transition for a pasty child from the Manchegan plateau and he admitted that he "cried rivers" missing his family.
But his footballing progress was undeniable and Pep Guardiola, who would eventually become the manager to lead Iniesta to most success, would later tell Xavi: "you're going to retire me. This guy [Iniesta] is going to retire us all."
At 18, Iniesta would make his first appearance for Barca in what is an as-yet unfinished but glittering career. Eight La Liga titles, five Copa del Rey, four Champions League, two European Championships and a World Cup – won with his extra-time strike against the Netherlands.
Iniesta has captained Barcelona since 2015 and shares the record with Lionel Messi for the most titles, 30, in Barcelona history.
"The lifetime title doesn't mean that I will remain here just for the sake of it. It isn't my way of doing things," said Iniesta.
"When I don't have the same force or importance I have always had things can always change.
"Today I am hugely grateful for the confidence the club has shown in me.
"I will be here as long as my body, mind and all I have to give is enough," he added.

Join our new commenting forum
Join thought-provoking conversations, follow other Independent readers and see their replies