Why are Arsenal playing in Athens? Benfica Europa League venue explained
The Gunners have travelled to Greece, rather than stay in London, for their home leg of this knockout tie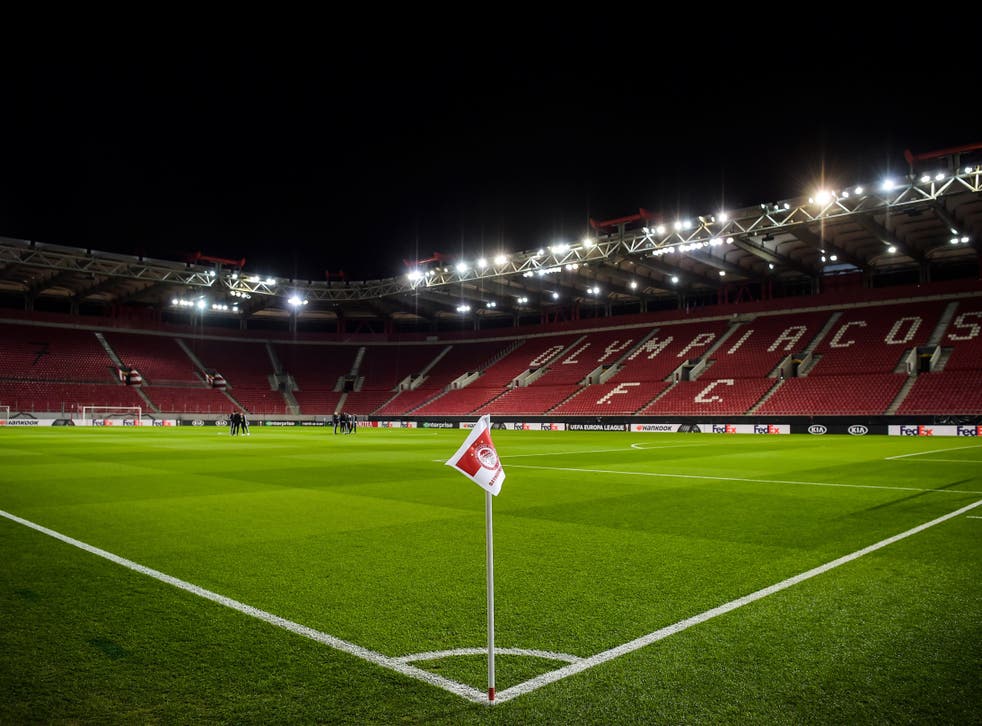 Arsenal meet Benfica in the last 32 of the Uefa Europa League tonight.
The Gunners have travelled to Greece, rather than stay in London, for their home leg of this knockout tie.
Mikel Arteta's team were the better side in the first leg but wasted a number of chances to give themselves the advantage.
Now they travel to the Georgios Karaiskakis Stadium, home of Olympiacos - the side who knocked Arteta and Arsenal out at this stage of last season's Europa League - for what the Spaniard concedes is a massive game.
LIVE: Follow live coverage of Arsenal vs Benfica
"It's a big season and a really important game, mentally and confidence-wise," he said ahead of the game.
"It's going to dictate if we're in another competition or not for a few more weeks. This is really what we need. It's a really tough opponent.
"It's a Champions League team who have been playing in these types of games for many years with a manager with huge experience. For us tomorrow, it's a final."
Midfielder Thomas Partey has returned to training and has travelled to Greece.
Defender Rob Holding (concussion) will not be available, however, as the Gunners look to secure safe passage to the next round.
Why is Arsenal vs Benfica in Athens?
The tie has had to be switched to a neutral venue after the UK government's decision to place Portugal on a red list of countries affected by new coronavirus variants.
Government regulations mean those arriving from any red-list country must self-isolate for 10 days, with no exemptions for elite athletes.
That meant the game, originally scheduled to take place at the Emirates Stadium in London, had to be moved with the Georgios Karaiskakis Stadium in Athens chosen.
Was the first leg moved too?
Yes. Last week's first leg was played in Rome with the Gunners unable to travel to Portugal.
Have any other games been moved?
Yes. Liverpool played RB Leipzig in Budapest in the Champions League with the first-leg of Manchester City's tie with Borussia Monchengladbach also taking place in Hungary while Chelsea's trip to Atletico Madrid was also switched from Spain to Bucharest in Romania.
Join our new commenting forum
Join thought-provoking conversations, follow other Independent readers and see their replies