Arsenal news: Arsene Wenger denies he forced Alexis Sanchez to play while Santi Cazorla ruled out until Christmas
Spanish midfielder out for at least another month with Achilles complaint, while Arsene Wenger denies he forced Sanchez to play on Saturday.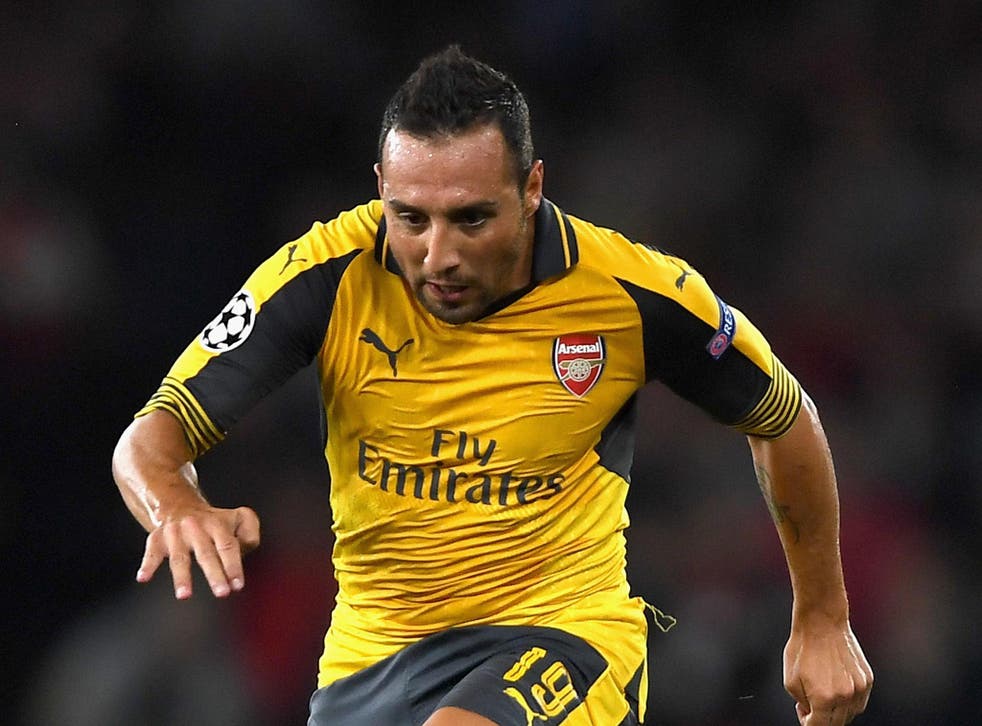 Santi Cazorla is unlikely to play again before Christmas as he has to wait to recover from his Achilles inflammation. Arsene Wenger confirmed at his press conference that he did not know when Cazorla would return to the first team, and that it was difficult to set time-lines on that type of injury.
The Spanish midfielder has not played for Arsenal for one month, since the defeat of Ludogorets on 19 October, and Wenger cannot see him playing again for at least another month. The most optimistic scenario is that he will return to training in two weeks' time, but however long it takes, he will need another two weeks of training before he can play. That would take Cazorla up until Christmas, although he is at risk of needing more time than that.
"I've given a bit up on [predicting Cazorla's return date], I don't know how far he is," said a downbeat Wenger on Tuesday afternoon. "He looks like he's making progress, but as long as the player is not in full-time training with the squad it's difficult to set targets."
Wenger said that Cazorla's long-term future would not be affected by the injury, but said that he may not return to training until mid-December, which would mean he may not be ready to play until into the Christmas fixtures. "It's not a big injury that will harm his future, but it's an inflammation at the back of his Achilles," Wenger explained. "It's always difficult with inflammations to give a set time. My gut signing is it will be short, two weeks. But when a player comes back to full training it still takes two weeks for a player to be ready to play again."
That would rule Cazorla out of three crucial Premier League away games, at the London Stadium (3 Demcember), at Goodison Park (13 December) and at the Etihad Stadium (18 December). Arsenal's Christmas games are gentler, against West Bromwich Albion, Crystal Palace and Bournemouth, before their FA Cup third round tie.
Welsh midfielder Aaron Ramsey also missed training on Tuesday as he manages a broken toe. Ramsey was able to play 90 minutes against Manchester United on Saturday thanks to an injection pre-match and he will be available on Wednesday night if Wenger selects him.
Wenger angrily insisted that he did not force Alexis Sanchez to play at Old Trafford on Saturday afternoon, less than 48 hours after he landed back in London after playing for Chile during the international break. Sanchez played through a tight hamstring but insisted that he was ready to play, and Wenger forcefully denied he had put pressure on the player to play.
Arsenal transfer targets

Show all 7
"He was checked before the game, I followed the instructions of the medical staff and the player," Wenger said. "I have never forced anyone to play in my life. I've never demanded anyone should be injected to play. If a player is 100 per cent, I make a decision. But the suggestions I have forced him to play are wrong, completely wrong."
Join our new commenting forum
Join thought-provoking conversations, follow other Independent readers and see their replies