Alexander Hleb tells Arsenal the Europa League is best route back to top table as they face his old club Bate Borisov
The Belarusian had four different spells at Bate during his career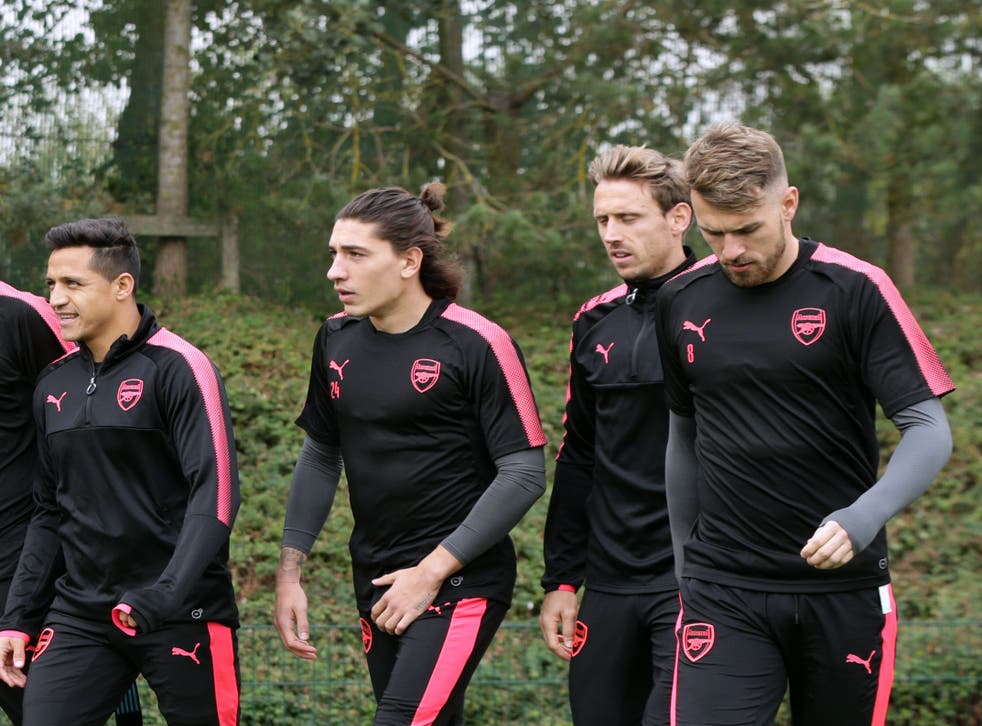 Former Arsenal midfielder Alexander Hleb says the Gunners should consider focusing their attentions on the Europa League, in order to get back into the Champions League next season.
"Arsenal could do what Manchester United did," Hleb tells The Independent. "They should be aiming to win every competition, which they are capable of doing. The Europa League offers another opportunity for them to qualify for the Champions League. If the chance presents itself, they should go for it."
The 'Sorcerer's Apprentice', as he was affectionately nicknamed at Stuttgart for his famed dribbling ability, will be paying particular attention to Arsenal's trip to Bate Borisov on Thursday, another of his former clubs, where he spent four separate spells as a player.
Arsenal vs West Brom player ratings

Show all 22
"I am a neutral for this game. Arsenal are truly in my heart and Bate Borisov is where I began to develop and play internationally for the youth teams, which is how I was scouted for my move to Stuttgart."
In the opening round of fixtures, which also marked Arsenal's first European fixture outside of the Champions League since the 1999-2000 season, they beat FC Köln 3-1. Kick-off was delayed by an hour as the 20,000 away supporters, desperate to see their club play in Europe for the first time in two decades, flooded the home sections of the Emirates Stadium and ultimately created an atmosphere to remember. While perhaps not on the same scale, the size of the spectacle in Belarus on Thursday promises to create another buoyant mood.
"The Bate players will want to play well against Arsenal and show how good they are. People here [in Belarus] are very excited for the game, it's all that everyone is talking about," he adds. "There will be Arsenal fans coming from London but I think half the stadium will actually be Belarusian Arsenal fans, because so many people here love the club. Everybody wants to see this game.
"It will of course be a big atmosphere [in the Borisov Arena]. Based on my time with Arsene Wenger, I know he will keep giving chances to the younger players. Who knows what will happen? Maybe they will find the atmosphere difficult to deal with. If it was the first team, who are used to playing in front of big crowds every week, then you would expect them to handle it. With the younger players, you never know."
That said, he expects the away side to prove too much to handle for the Belarusian champions. "Arsenal, of course, are the favourites to qualify [from group H], along with FC Köln, but the other two teams in the group are also good. Earlier this month, it was an interesting game between Red Star Belgrade and Bate Borisov, who are evenly matched teams, and I think everyone really enjoyed watching it. Red Star perhaps have a bit more quality but Bate play with a more disciplined style."
It is that same regimented setup which he expects the home team to adopt on matchday two, against Wenger's free-flowing side. "It will be very difficult for Bate to take any points from this game. They will look to stick to their disciplined system, make it hard for Arsenal to break them down and try to play on the counter attack."
Free agent Hleb, who last played for Krylia Sovetov Samara in the Russian Premier League, feels that despite Arsenal's stuttering start to the season, they remain on course to achieve good things. The north London outfit have won just three of their opening six Premier League fixtures, but their recent draw away with champions Chelsea and win over West Bromwich Albion is cause for some optimism.
"It's so early in the season. Every team, at this stage, can still fight for the Premier League. It won't be easy but Arsenal can do it. Every team is strong but if Arsenal are motivated and fight for it, they can do well," says Hleb. "The league is so unpredictable. It wasn't the ideal start but Arsenal have looked good in recent matches. I hope the team continues to get better and I believe they will".
Many Arsenal fans would argue that the team would have a greater chance of Premier League glory had they added more quality in the summer transfer window. Hleb adds that the club's summer business was "good", but that they are fighting a losing battle trying to keep up with the world's biggest spenders.
"Football is a crazy world now. The market is crazy, there is just so much money involved. Arsenal would have wanted to sign more players but it's too difficult to compete with the likes of Manchester City and PSG. The signings that did come through are good, like Alexandre Lacazette, but I can't say that's a 'fantastic' signing. I am a fan of Giroud and I don't think Lacazette is better than him. I think the two are on the same level."
He also acknowledges the uncertainty around Alexis Sanchez's future, which he feels created a predicament for the club during the summer. "Arsenal found themselves in a very difficult situation with Sanchez. On one side, if he doesn't want to play for the team you could say it would have been better to sell him for good money.
"On the other hand, he's such an important player for Arsenal and is a leader. I have seen him play this season [against FC Köln and Chelsea] and he still fights, gives his best and scores goals. He looked professional rather than angry that he didn't get his move to Manchester City." While many assume that this will be Sanchez's last season at Arsenal, Hleb says it is not a foregone conclusion.
"I think he will wait until the winter, see how the team are playing and maybe sign a new contract. Performances like the one against Chelsea are encouraging." Speaking from his own experience in leaving the club, which he admits was a mistake, he asks: "Why not stay at Arsenal? It's a great club with huge tradition, great fans and Arsene Wenger as the manager. They can achieve things. Why leave?"
Join our new commenting forum
Join thought-provoking conversations, follow other Independent readers and see their replies