Jamie Vardy fails to complete a single pass in Leicester's Champions League tie with Atletico Madrid
Against the formidable and hardened Atletico Madrid defence, the forward looked like a rabbit caught in the headlights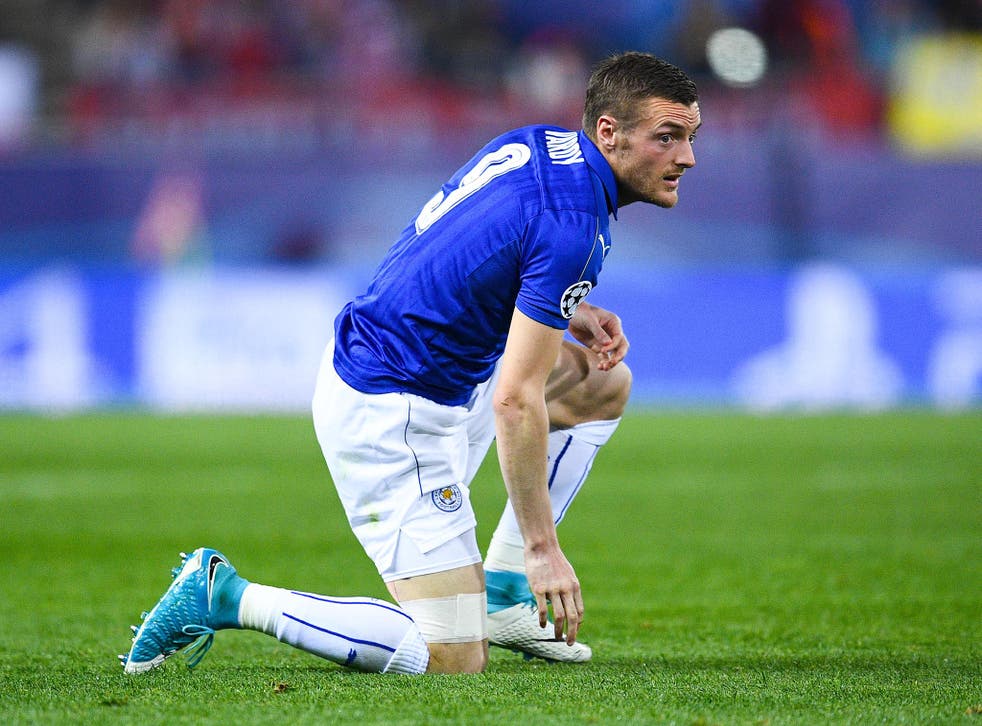 To say Jamie Vardy endured a difficult evening at the Vicente Calderon Stadium on Wednesday night is somewhat of an understatement.
Against the formidable and hardened Atletico Madrid defence, the forward looked like a rabbit caught in the headlights.
With his Leicester team-mates sat deep in their own half, desperately working to hold back the relentless Atletico waves of attack, Vardy struck an isolated and largely obsolete figure all night long.
Leicester fans in Madrid

Show all 7
But the statistics reaffirm just how lonely a night it was for Leicester's star man.
In total, Vardy attempted just two passes (one short, one medium) and, perhaps most shockingly, failed to complete either. In what must be a first for a Champions League tie, a player walked off the pitch having failed to make a single pass.
This isn't to belittle Vardy's role, however.
Leicester clearly came with a game-plan and, to a large extent, stuck to it as they attempted to catch their opponents on the break, pumping long balls forward in the faint hope of putting Vardy through on goal.
Industrious as ever, the forward spent much of his night scurrying to and fro in a bid to sniff out any goal-scoring opportunities – but it was to no real avail.
Even so, it was a performance that he and Leicester as a whole can be proud of as they head into next week's quarter-final second leg with just a one-goal deficit to overturn.
And if Leicester have taught us anything across the past two seasons, it's to never rule out a wiry fox from the hunt.

Join our new commenting forum
Join thought-provoking conversations, follow other Independent readers and see their replies