Barcelona target Ernesto Valverde and Jorge Sampaoli — and not Arsenal's Arsene Wenger — to replace Luis Enrique
It is understood that Arsene Wenger has minimal to no chance of taking over at Camp Nou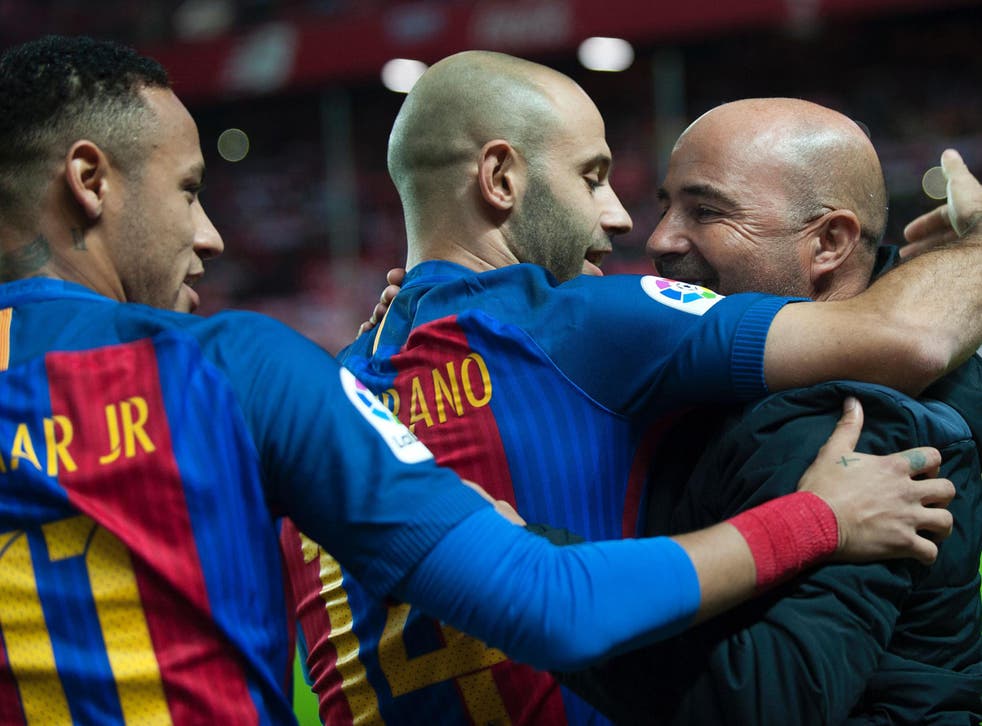 Athletic Bilbao manager Ernesto Valverde and Sevilla's Jorge Sampaoli are currently seen by the Barcelona hierarchy as the best possible candidates to replace Luis Enrique, should the 46-year-old leave in the summer, the Independent has been told.
It is also understood that Arsene Wenger has minimal to no chance of taking over at Camp Nou, should he leave Arsenal at the same time the Liga position becomes vacant in the summer.
Luis Enrique's future was already uncertain before Tuesday's shambolic 4-0 Champions League last-16 defeat at Paris Saint-Germain, but the nature of that performance has only increased expectation he could leave.
From winning a sensational treble in the manager's first season in 2014-15, Barcelona have steadily declined in the time since, and the Copa Del Rey possibly their only realistic chance of winning silverware this season. They have qualified for the final of that against Alaves, but need a drastic upswing in performance to have any chance of overtaking Real Madrid at the top of the league.
Any comeback could yet see Luis Enrique stay on but Barcelona have naturally started making contingency plans, especially amid the ongoing debate about whether they have also lost their playing identity.
Officials want to return to a figure who better fits the club's pressing-possession ideals for their next coach and the consensus is that one of Sampaoli and Valderde would be be by far the best options, especially given the way they've combined their playing style with progress at their teams.
Even though Sampaoli has a marginally better record than Valverde, having won the 2015 Copa America with Chile - and beating Leo Messi's Argentina in the final in the process - Valverde is currently seen as slightly ahead.
Wenger is not viewed as fitting the club's approach, however. Unlike Real Madrid, too, Barcelona never made any concerted approach for the French coach when he was at his peak as Arsenal manager. Some sources close to the Camp Nou hierarchy believe that Laurent Blanc would be ahead of Wenger in consideration, but that Valverde and Sampaoli are way ahead of all other potential candidates.
Join our new commenting forum
Join thought-provoking conversations, follow other Independent readers and see their replies