Barcelona's Luis Suarez is world-class and should have made Ballon d'Or, says Brendan Rodgers
Former Liverpool manager says the Uruguayan striker is as good as Cristiano Ronaldo, Neymar and Lionel Messi, and puts his absence from awards down to 'politics'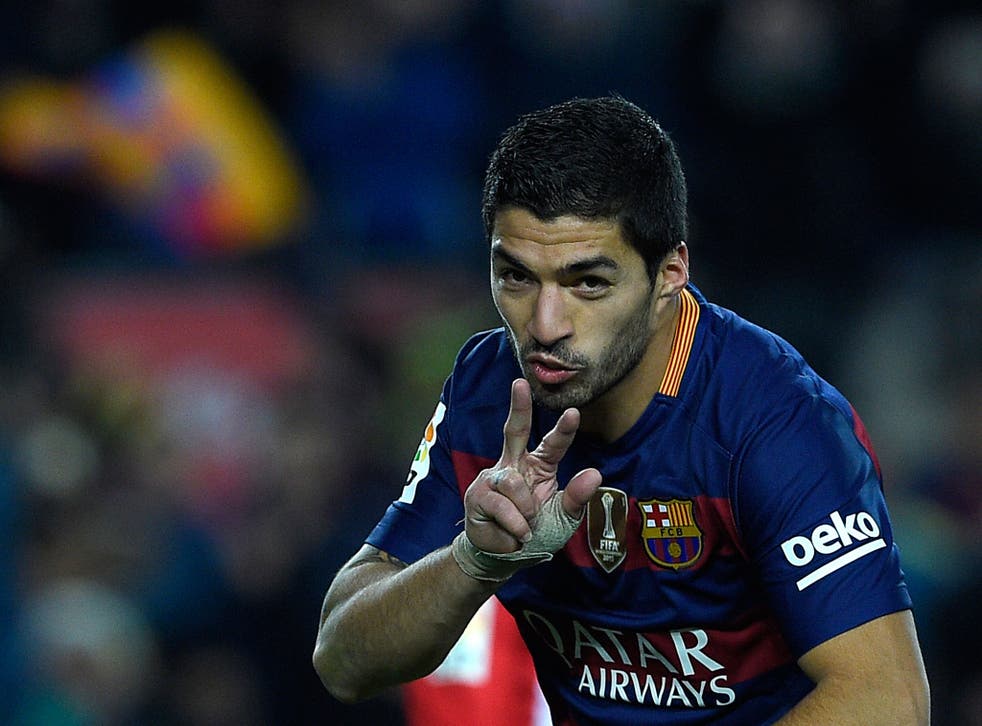 Luis Suarez's omission from the top three of the Ballon d'Or was 'incredible', according to his former manager at Liverpool, Brendan Rodgers.
Suarez has scored an incredible 29 goals in 29 games for Barcelona this season, putting him ahead of Ballon d'Or finalists Neymar and Cristiano Ronaldo, who both made the final three-man shortlist with Lionel Messi, the eventual winner.
Rodgers, who sold Suarez to the Catalans for £75m in the summer of 2014, says 'politics' were to blame for the forward's omission.
"He's on his way [to being the best player in the world]," said Rodgers on Monday Night Football. "For him not to be in the top three of the Ballon d'Or was incredible.
"It shows there are other politics about him not being mentioned in that bracket. He left Liverpool a world-class player and he's made Barcelona better.
"I think playing with that level of player is making him a better player and he's still young enough to win that accolade [Ballon D'or]. He's certainly up there with the best. If I was to have any striker in my team, apart from Lionel Messi, then Suarez would be the one.
Liverpool: Players linked with transfers

Show all 28
"It's great to see as he's a guy that gives so much to the game. What's been brilliant to see is that people questioned whether he was good enough when he got there. Quickly, with his work rate and his mentality, he gets the respect of his team-mates."

Rodgers also revealed he knew he wanted to build his Liverpool team around Suarez as soon as he arrived in 2012. "My [Swansea] team had played against him the year before and I initially just thought he was a pest," Rodgers said. "He was in and around the box, always provoking an action from a defender."
Join our new commenting forum
Join thought-provoking conversations, follow other Independent readers and see their replies