Gerard Pique prepared to turn his back on Spain if pro-Catalonia views become a 'problem'
The defender was speaking after Barcelona's home win over Las Palmas which was played behind closed doors in light of the Catalonia referendum disturbances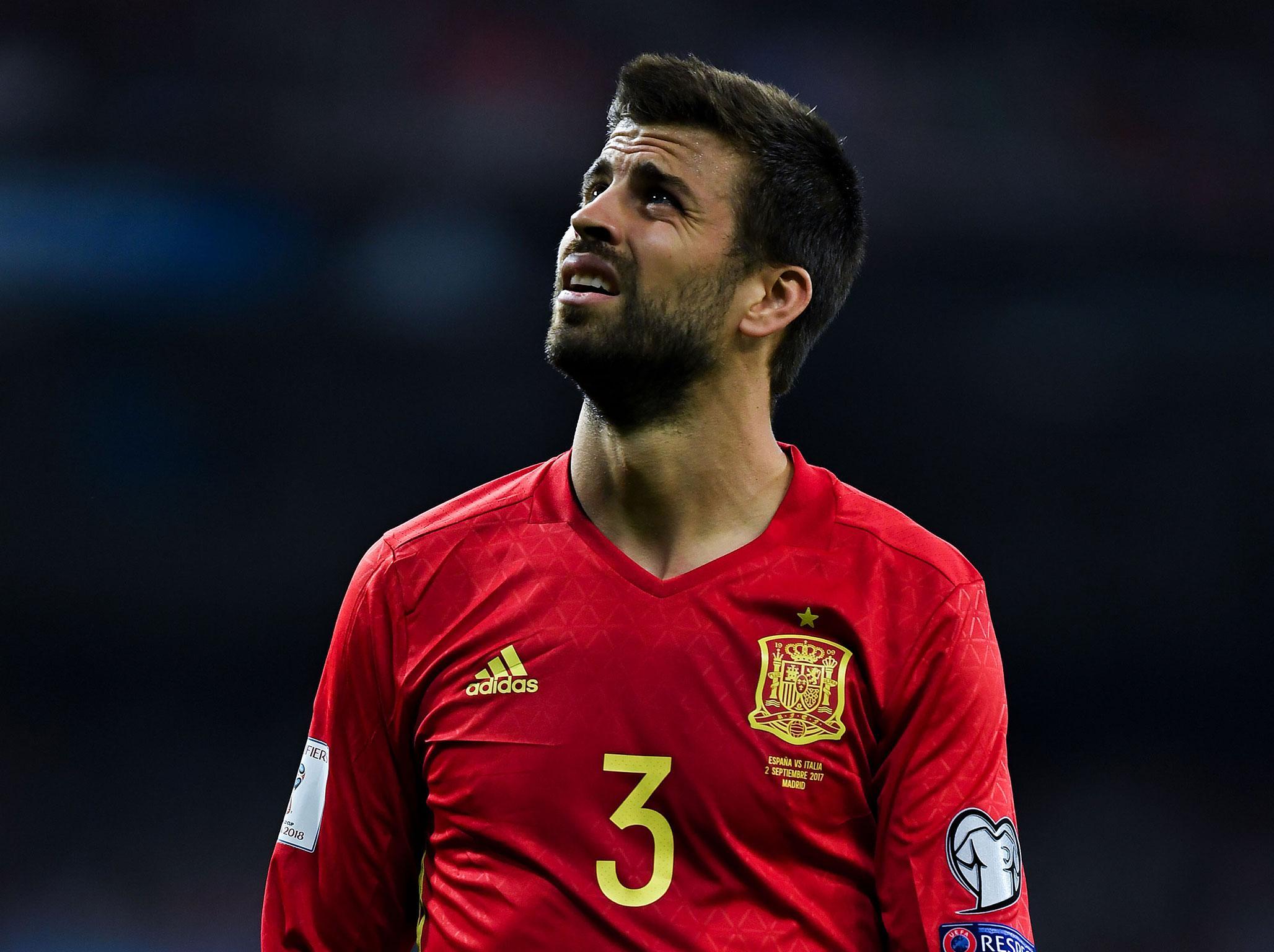 Gerard Pique has said he would have no qualms in turning his back on the Spanish national side if the country's governing football body judged the defender to be a "problem" in light of his pro-Catalonia independence views.
Tensions between the Spanish government and Catalan regional authorities came to a fray on Sunday afternoon as attempts were made to shut down a referendum vote on separation.
Security forces were seen using rubber bullets and baton charges as they clashed with protesters, leaving more than 750 people injured, according to Catalan health officials.
Barcelona's match with Las Palmas was subsequently played behind closed doors after the request for it to be postponed amid violent disturbances was rejected.
Speaking in the wake of his side's 3-0 win over the visitors, Pique said he would be prepared to step down from international duty in light of his political views.
"For many years people could not vote here and this is a right that should be defended by all means within the law possible," he said. "I am Catalan and I feel Catalan and today more than ever I feel proud of the Catalan people.
"I think I can keep playing for the Spain team because I think that there are many many people throughout the country that are completely against the acts we have seen today and who believe in the democracy.
"If the Spain manager or the Spanish FA think I'm a problem then I have no problem in stepping aside and leaving the team."
Asked if he would have played the game had it been his decision, Pique was noncommittal: "My opinion doesn't matter very much. Lots of players expressed an opinion before the game. The club decided to play and we united behind that decision.
Catalonia independence referendum: Riot police clash with voters
Show all 17
"But I understand perfectly why a lot of the supporters will think that the team should not have played this game today."
Pique is now set to join up with Spain on international duty this week but that already strained relationship – with Pique repeatedly having been booed by Spain fans – is likely to be put under further pressure by the player's latest comments.
Join our commenting forum
Join thought-provoking conversations, follow other Independent readers and see their replies