Ernesto Valverde keeping calm with Barcelona on the verge of history
Real Madrid and Athletic Bilbao recorded undefeated seasons in the 1930s but that was only over 18 matches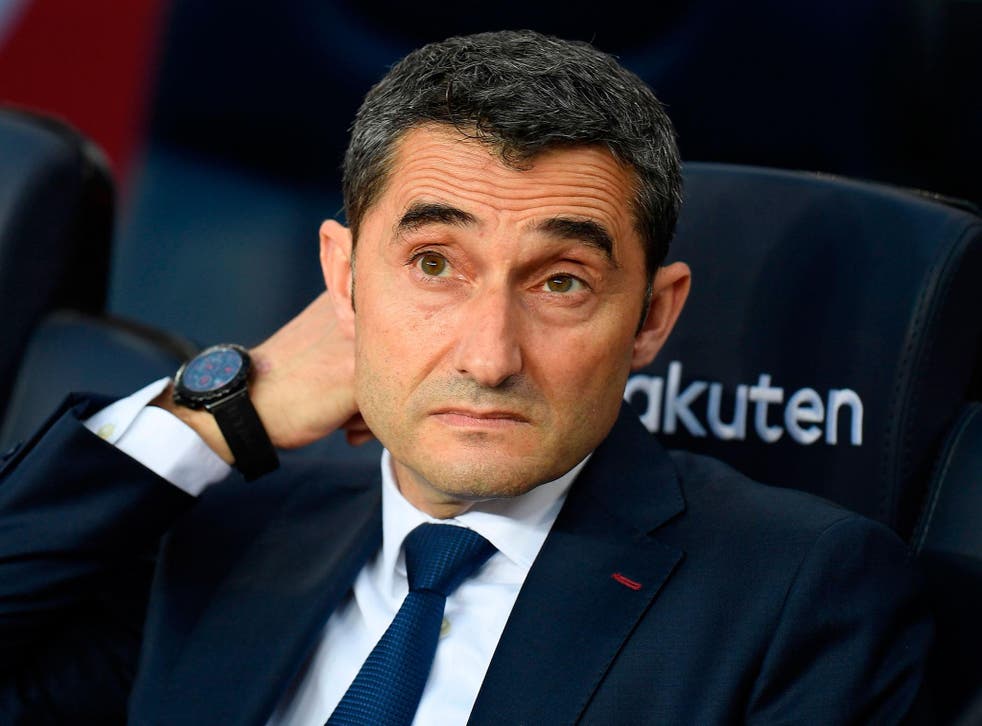 Barcelona coach Ernesto Valverde has urged his players not to ease up with them on the verge of making history as he wants to foster a competitive habit at the Nou Camp.
The La Liga champions are within three matches of going a whole league season unbeaten, thereby becoming the first club to achieve the feat in a 38-game top-flight campaign.
Real Madrid and Athletic Bilbao recorded undefeated seasons in the 1930s but that was only over 18 matches and Valverde wants his players to seize their place in the record books.
"We carry on with the intention of winning the games we have left and staying competitive," he said ahead of Wednesday's visit of Villarreal. "We are facing a team who are having a great season and they will be looking to book a place in Europe .
"We want our level of competitiveness to be a habit, it's good to arrive at the end with everything solved but I want it to be an acquired habit."
Valverde refused to comment on continued speculation linking him with Atletico Madrid forward Antoine Griezmann after the player reportedly held a meeting with his club president Enrique Cerezo.
"I do not know what the relevance is that Griezmann and Cerezo have eaten together," added the Barca coach. "He's a great player, but I'm not going to talk about other players: firstly to value what we have, and secondly out of respect for another team, which is Atletico."
Villarreal have already confirmed, unlike Real Madrid in Sunday's Clasico, they will create a guard of honour for the champions but coach Javi Calleja is determined not to make it easy for them after that.
"The challenge is huge, but the motivation is too," he told a press conference. "It's an historic year for Barca. It is practically unrepeatable not to have lost in the league.
"I expect a very motivated Barca. Surely they want to finish the league without defeat and they play at home and want to give their fans a treat.
"Despite the difficulty, we are confident of winning and playing a great game at the Camp Nou. We must keep the concentration for 90 minutes and not make mistakes."
Join our new commenting forum
Join thought-provoking conversations, follow other Independent readers and see their replies