Barcelona vs Real Madrid - El Clasico: The pressure is on Carlo Ancelotti to get a result at the Nou Camp
Italian manager needs to keep the title race open and avoid defeat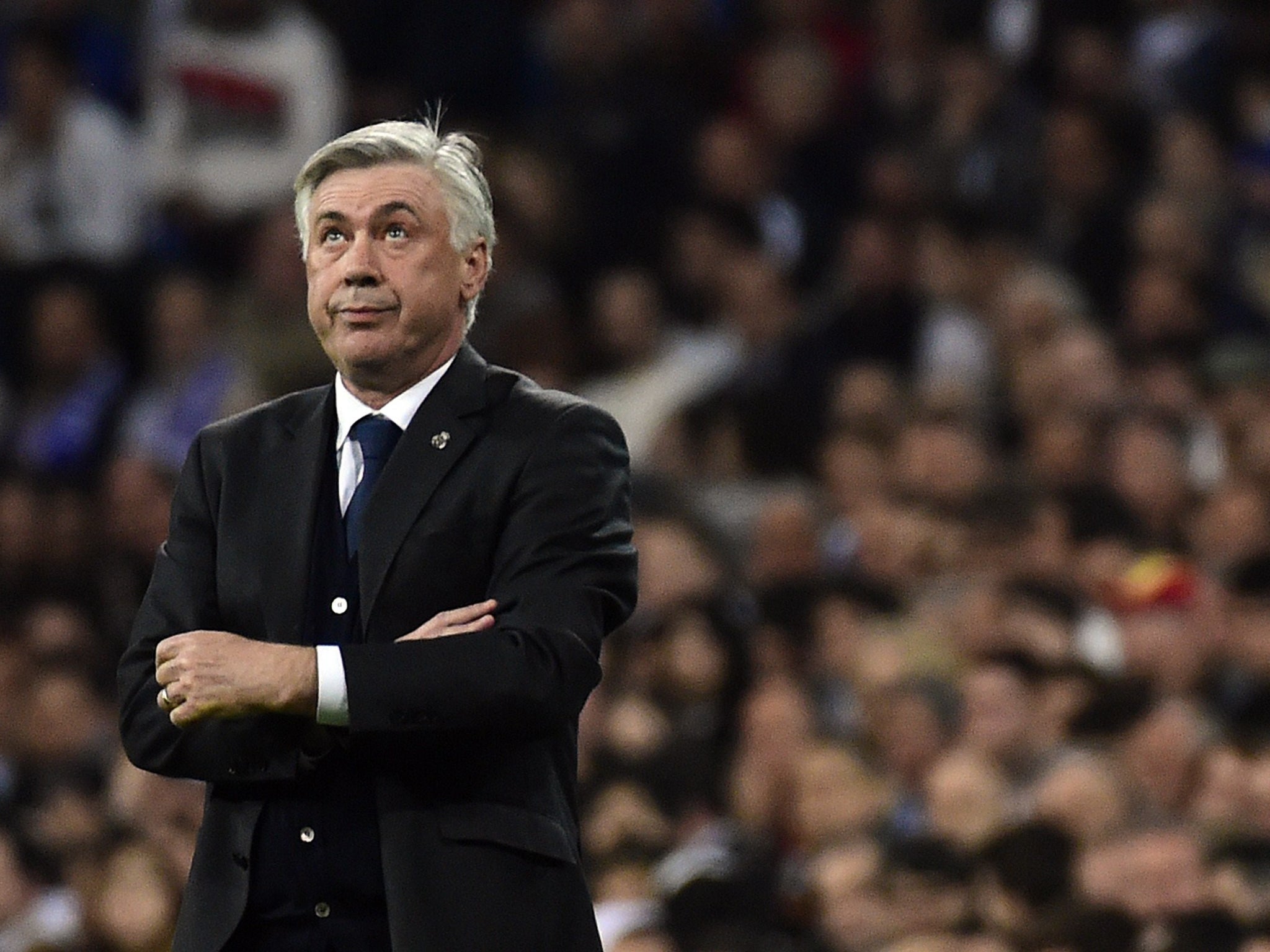 Time is a luxury scarcely afforded within the surroundings of the Santiago Bernabeu. Trophies need to be won, success needs to be achieved and don't even think about planning for the future. Real Madrid is a unique club in many ways and in an era when managers seem to bite the bullet faster than ever before, the Spanish giants top the lot in terms of being trigger-happy.
Jose Mourinho spent three years in the Spanish capital before being drowned by the pressure of managing the now ten-times European champion and that he is the longest-serving Madrid manager since the turn of the Millennium says it all. Taking the hot-seat at Real Madrid provides perhaps the toughest job in football management.
Manuel Pellegrini, Juande Ramos, Bernd Schuster, Fabio Capello, Juan Ramon Lopez Caro, Vanderlei Luxemburgo, Mariano Garcia Remon, Jose Antonio Camacho, and Carlos Queiroz had all passed through the Bernabeu in the ten years before Mourinho. Before that, Vicente del Bosque, who had the luxury of being in charge for four years, had just won La Liga, his second, and had also added two Champions League titles, one UEFA Super Cup, one Intercontinental Cup and one Spanish Super Cup before being given the boot.
Barcelona vs Real Madrid combined XI
Show all 11
Now it's Carlo Ancelotti's turn to come under the spotlight and, last season's Champions League final in Lisbon aside, the Italian faces his biggest match since arriving at the club when Madrid travel to Catalonia to take on Liga leaders Barcelona in a potentially title-deciding Clasico clash at the Camp Nou on Sunday night.
The pressure is on Madrid to keep the title race alive in Spain by avoiding defeat against Luis Enrique's men and the pressure is on Ancelotti to ensure he has plenty of positives to highlight come the end of the campaign when he discusses his future with president Florentino Perez.
Perez called an impromptu press conference earlier this month to back his manager amid reports in the Spanish press that the former Paris St. Germain, Chelsea and Milan boss would be sacked if Madrid lost in Barcelona. Madrid had only just scraped through to the quarter-finals of the Champions League after a 4-3 home defeat to Schalke, their second straight loss.
"I want to state categorically that the club has full confidence in our coach and in our players," said Perez, in response to a front page of Marca that insisted it was "do or die" for Ancelotti in the Clasico. "And I want to say, contrary to a report published today, that whatever happens in the coming days and weeks Carlo Ancelotti will remain the coach of Real Madrid."
Perez was also asked whether Ancelotti would be offered a new deal but the construction magnate confirmed that the club does its business at the end of the season. That includes new contracts, which the Italian looked set for at the end of last year thanks to a Spanish record 22 straight wins in all competitions. That also includes giving a golden handshake and looking for the next man to enter the pressure cooker in search of trophies.
Things looked different only a month ago. An Isco-inspired Madrid saw off Elche 2-0 and moved four points clear at the top of La Liga. Luis Enrique's side had suffered a shock 1-0 home defeat against Malaga 24 hours before and Madrid looked to have breathing space with the Clasico on the horizon. Had that gap remained in tact the capital club could have afforded to lose this weekend's match and still had the title in their hands.
As it is, a five-point swing has put Barcelona in control and shifted all the pressure from Catalonia to Madrid.
After that win at Elche Madrid only managed a draw against a much-changed Villarreal side on home soil and followed that up with a 1-0 defeat at Athletic Bilbao. The home defeat against Schalke, albeit sending Madrid through to the last eight of the Champions League, only confirmed the rut Ancelotti's men were in.
The whistles rained down on to the Bernabeu pitch after that European defeat and they rained down on Ancelotti. The players were not exempt, with Iker Casillas and Gareth Bale sharing most of the fans' frustration and golden boy Cristiano Ronaldo, who was being celebrated for his Ballon d'Or success not long ago, was even the subject of an expectant Bernabeu.
Perez's backing of his manager did not help stem the frustration with Ancelotti's name being whistled ahead of last weekend's 2-0 victory against Levante. At least they will prepare the Italian, and his players, for what is to come at the Camp Nou come 8pm on Sunday night.
The 55-year-old has handled things well so far. If there is one manager who can handle a club the stature of Madrid, and it's unique expectations, it is Ancelotti. Perez may offer his own unique working relationship but the Italian is not new to working under pressure and under demanding bosses. Nasser Al-Khelaifi is aiming high in Paris, Roman Abramovich wants the world at Chelsea and Silvio Berlusconi was the man in charge at Milan during Ancelotti's time at the helm.
Ancelotti accepted the criticism after his side's defeat to Schalke and did not hide away from the poor performances. "It is clear that this hurts a lot, we have all seen we played very badly," he said after the match. "This is not good for our image, for the image of our club. The whistles from fans are totally deserved. This is going to motivate us more, for the next game."
That will not stem the criticism, however. The bulk of the questions have been aimed at his stubbornness in sticking with a favoured 4-3-3 formation that has Bale tracking back to form a midfield four when his side do not have the ball. In the Welshman's absence for the first Clasico of the season at the Bernabeu, Madrid were forced to play 4-4-2 from the start and enjoyed their best result of the season as they beat Barcelona 3-1.
The Madrid fans have not forgotten about that and want a return to a side that plays 4-4-2 and want a return to a side that does not include the former Tottenham Hostpur man, despite his first goals in nine games in last week's win over Levanter. Ancelotti, however, has declared Bale as an "undisputed" starter if he is fit and available.
The Italian's tactics and starting eleven at the Camp Nou this weekend will have a big impact on which club he finds himself at next season. If Madrid win and reclaim top-spot in La Liga the last few torrid weeks will be a distant nightmare for the Madrid fans. Ancelotti, who has another season left to run on his current deal, can look at a prolonged run at the helm if he manages to turn that win into a title-decider for the capital club.
If he fails in Catalonia and Madrid end up without one of the Champions League or La Liga he could be back looking for work come the summer. That's life at Real Madrid.
Join our commenting forum
Join thought-provoking conversations, follow other Independent readers and see their replies