Bayern Munich vs Barcelona live: Barca reach Champions League final in Berlin
Follow all of the updates from the Allianz Arena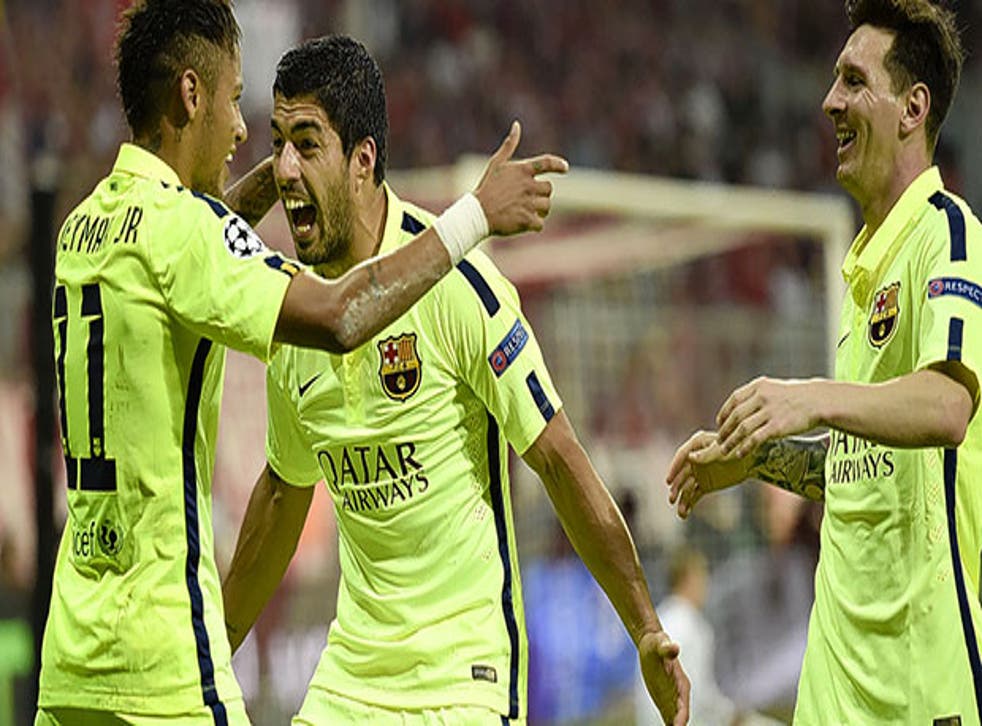 Tonight in the Champions League, Bayern Munich host Barcelona hoping to somehow overturn a three-goal deficit against the La Liga giants in the semi-final second leg.
Last week's first leg at the Nou Camp saw a Lionel Messi masterclass, with the Argentine ace scoring two late goals in the 3-0 triumph.
Please allow a moment for the blog to load
On his link with Manchester City, Guardiola said yesterday:
"I have said it 200 million times. I have one more year left on my contract and I will remain here next season," he said, attempting to end the lingering hopes he would take charge of City this summer. "I didn't come here as 'the best trainer in the world'," he added. "That is so much crap.
"From the beginning here in Munich I did my very best. I hope it is enough for the players, for the fans, for the legends of Bayern Munich and for the journalists and, if not, I am sorry. It was a dream when Bayern Munich asked me to come here.
"I have won everything in Barcelona and won plenty here but it was down to the players. I won everything in Barcelona because I had this super team full of great players. Last year in Munich I won almost everything but that, too, was down to the players. I am a good trainer for my team – that is all."
Register for free to continue reading
Registration is a free and easy way to support our truly independent journalism
By registering, you will also enjoy limited access to Premium articles, exclusive newsletters, commenting, and virtual events with our leading journalists
Already have an account? sign in
Register for free to continue reading
Registration is a free and easy way to support our truly independent journalism
By registering, you will also enjoy limited access to Premium articles, exclusive newsletters, commenting, and virtual events with our leading journalists
Already have an account? sign in
Join our new commenting forum
Join thought-provoking conversations, follow other Independent readers and see their replies