'Bayern Munich would not swap Franck Ribery for Cristiano Ronaldo', claims president Karl-Heinz Rummenigge
Former West Germany international reveals he wouldn't swap the current Bayern winger for the Ballon d'Or winner as he is more valuable to the squad than Ronaldo would be
Jack de Menezes
Thursday 16 January 2014 16:55 Comments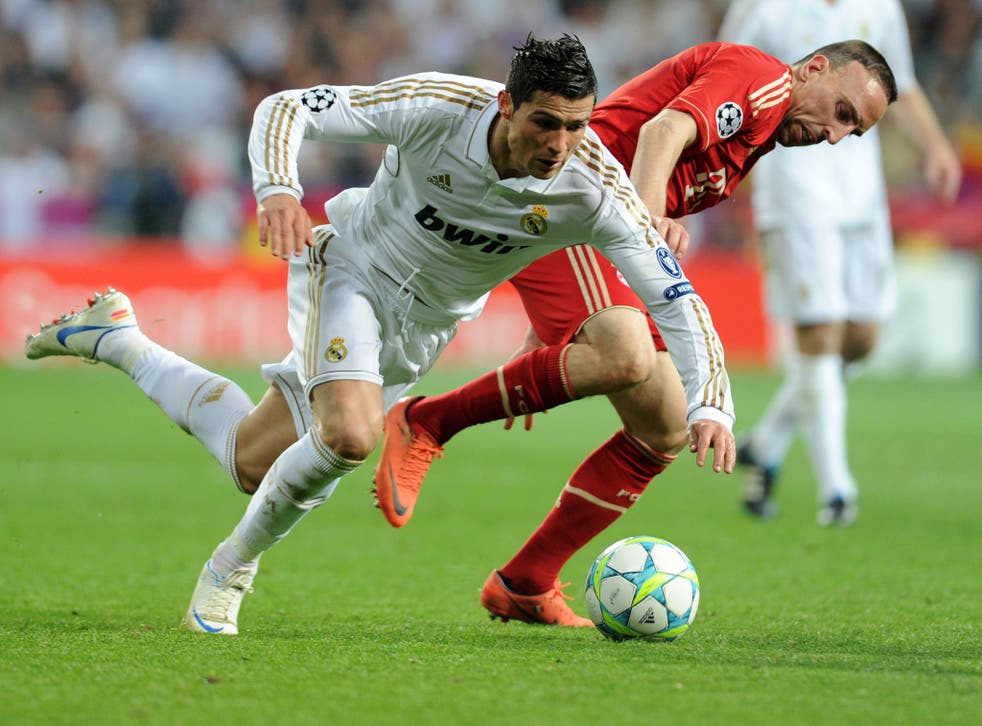 Bayern Munich president Karl-Heinz Rummenigge has made the surprising claim that he would not swap star winger Franck Ribéry for Ballon'dOr winner Cristiano Ronaldo, as he believes that the Frenchman is more valuable than his Portuguese counterpart.
Ribéry finished third in the award poll behind Ronaldo and four-time winner Lionel Messi, and he was clearly devastated not to win as he asked "What more could I have done other than to win absolutely everything with Bayern?" following the announcement.
Rummenigge claims that he knew the outcome of the award once he saw Ronaldo's entourage that flew to Switzerland from Madrid, but he insists that he would rather keep Ribéry than bring in the man that cost Real Madrid £80m in 2009.
"Once you saw the size of the entourage that had flown in from Madrid, you did need not to be a prophet to know what was going to happen," Rummenigge told German newspaper Bild.
"But Bayern Munich would not swap Franck for Ronaldo."
Rummenigge also fended off interest in striker Mario Mandzukic from Arsenal by claiming that the Croatian striker will not be leaving the Allianz Arena, even though Robert Lewandowski will join the club in the summer when his contract with Borussia Dortmund expires.
"[Mario] has exceeded expectations and we will keep him in Munich. We are even willing to extend his contract," Rummenigge added.
The 58-year-old also stressed they he will be opening contract negotiations with Arjen Robben in the near future, with the former Chelsea and Real star scoring an 89th minute winner in the Champions League final in May last year.
"I've also been keeping in touch with [Arjen] and his father and soon will we all meet to discuss the specifics [of a new deal]," Rummenigge revealed.
"We are very happy with and he feels happy here. I have a good feeling about it all."
Register for free to continue reading
Registration is a free and easy way to support our truly independent journalism
By registering, you will also enjoy limited access to Premium articles, exclusive newsletters, commenting, and virtual events with our leading journalists
Already have an account? sign in
Join our new commenting forum
Join thought-provoking conversations, follow other Independent readers and see their replies