Thomas Tuchel leaves Borussia Dortmund despite German Cup victory
The talented young coach fell out with the club's hierarchy and has received around £1.5m compensation to walk away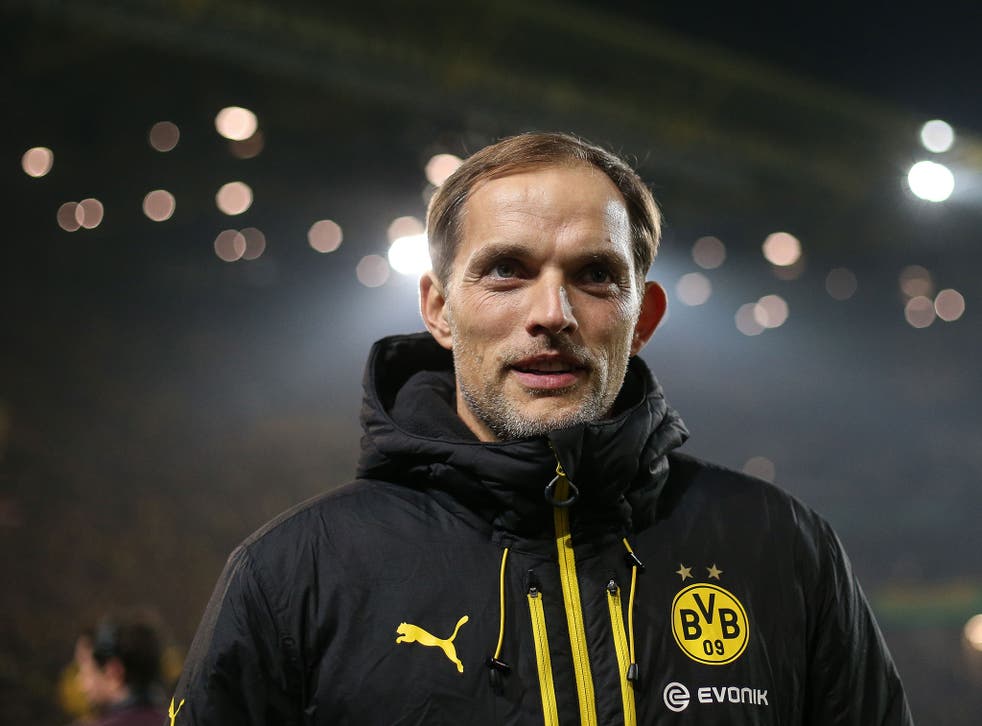 Thomas Tuchel has left Bundesliga side Borussia Dortmund with immediate effect.
The 43 year-old has become one of Europe's brightest young coaches, but fell out with senior figures at Dortmund and announced on Tuesday morning that he will be leaving.
"I am grateful for two exciting, beautiful and eventful years," he said in a statement released on Twitter.
"It's a pity to not go on. Thank you to the fans, the team, the staff and to all who have supported us."
While Arsenal were forced to deny interest in him during the spring, Bayer Leverkusen could be the club set to benefit from Tuchel's falling-out with Borussia Dortmund which has been, in truth, rather extraordinary in how quickly it has unwound.
There were whispers doing the rounds at the start of the season that he felt he didn't have the squad to achieve what he was being asked to, and it would appear that those concerns have been borne out.
With Bayern Munich sleepwalking towards the Bundesliga title as they do seemingly every year, the last couple of months have been a period for those in Dortmund to reflect on what they can change to try and catch the Bavarian giants next season. And those discussions proved to be fairly explosive, blowing open the pre-existing cracks between Tuchel, sporting director Michael Zorc and chief executive Hans-Joachim Watzke.
Tuchel's biggest problem is that the players, so often on the coach's side in these disputes, are also against him. The 43-year-old's assistant, an old-school disciplinarian by the name of Rainer Schrey, was so hated by the squad that he was asked to leave the club this summer - the only question, now emphatically answered, was whether Tuchel would follow him.
Lucien Favre, most recently the resuscitator of OGC Nice, was being linked with the Dortmund job before it had even become a vacancy and is nigh-on certain to return to Germany.
Players who have worked under the energetic, slightly odd German claim he is like no other coach they have worked under. "He is very special," said Mario Gotze, who has spent much of the season with Tuchel on the bench but is no less enthused by his talents on the training ground.
Tuchel was the perfect replacement for Jurgen Klopp, another bright young coach schooled at Mainz but one capable of more variety, and of injecting some freshness into Klopp's increasingly stale formula in Westphalia. He sanded down, refurbished and brought new life to players who looked lost. Results turned around. Performances did too.
But the personality fit was not quite what Klopp's was with the club. Zorc and recruitment czar Sven Mislintat are important cogs at a club that identifies and buys young talent on the cheap and sells it to Europe's superclubs, and Tuchel could have been wiser in choosing his enemies when that particular civil war broke out.
The young coach dealt admirably with the impossible situation of a sickening attempt on his team's lives and the subsequent Champions League exit. But by that point things were already unravelling behind the scenes. Now the unravelling is complete and Tuchel will continue his career elsewhere.
Join our new commenting forum
Join thought-provoking conversations, follow other Independent readers and see their replies