FA pushing to limit number of Premier League foreign players after Brexit
The FA is currently making its case to the government about how it should administer the immigration status of professional footballers after Brexit
Jack Pitt-Brooke
Tuesday 20 November 2018 23:30 Comments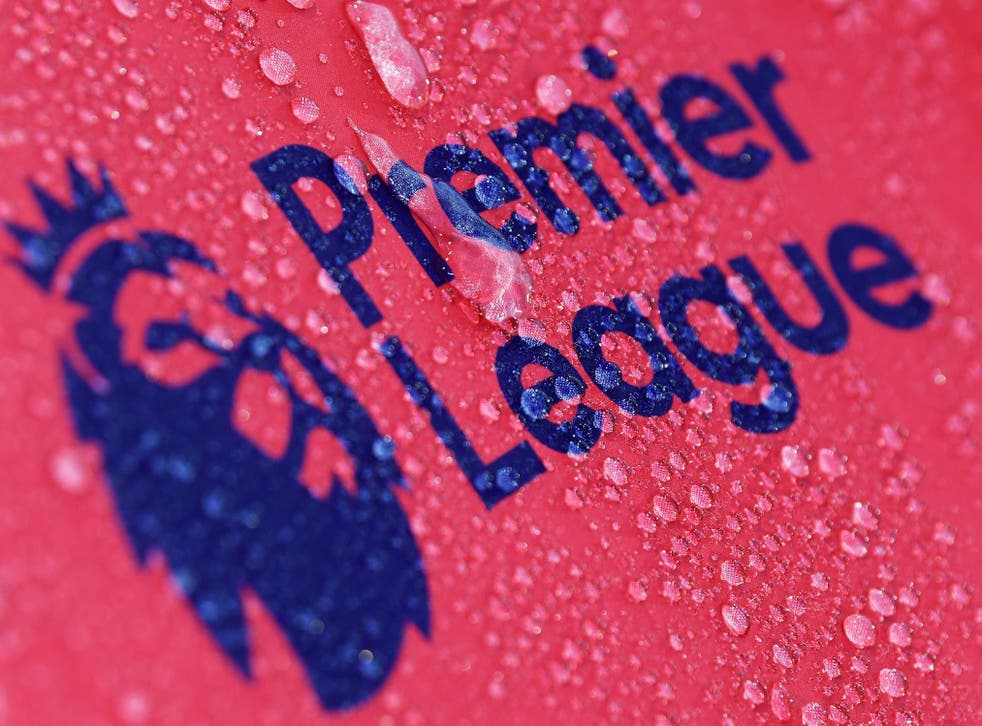 The Football Association is pushing for Premier League clubs to be limited to just 13 foreign players each after Brexit.
The FA is currently making its case to the government about how it should administer the immigration status of professional footballers after Brexit. While the Premier League wants to maintain its current access to foreign players regardless of Brexit, the FA sees the post-Brexit settlement as an opportunity to ring-fence the number of England qualified players in the top flight.
After England teams won the Under-17 and Under-20 World Cups last year, and the Under-19 European Championships, the FA is pleased with the progress Home Grown teenagers are making, but now wants to help those players find their feet in Premier League teams. Even if Brexit were not happening, or were reversed, the FA would still push to introduce this cap for the sake of England's emerging players.
Under the current system Premier League teams can register up to 17 non-Home Grown players in their 25-man squads. Players from the European Economic Area (EEA) can move freely while those from the rest of the world need a Governing Body Endorsement (GBE) from the FA, which is administered via a points system. Those points are allocated based on fee, salary, international caps and Fifa ranking of their national side.
If there is no post-Brexit deal between the FA, the Premier League and the government then the FA's GBE points system will automatically apply to all foreign players signed after Brexit. If that were to happen then the FA estimates that 65 per cent of the Premier League's current European players from outside Britain and Ireland would have failed to earn a work permit.
This would severely impair the level of the Premier League which is why the FA is proposing a solution to avoid a damaging 'no-deal' scenario. The FA is offering to give up its points system, meaning that the Premier League contract itself would be enough to earn a player the right to play in this country. This would remove the main barrier that non-EEA players have faced in the past, meaning players who could not have easily joined the league before could then join.
But the FA's price for giving up its point system is to cap the total number of non-Home Grown players in the Premier League. There are currently 262 non-Home Grown players in the league, a number that is steadily increasing towards its maximum of 340, as it would be if all 20 Premier League teams were to take up their 17 slots. The FA estimate that on current trends that 340 would be reached by 2030.
The FA are concerned that just 30 per cent of Premier League starts are now made by England qualified players, and just 21 per cent of starts are from the league's 'Big Six'. If Premier League clubs took up all 340 non-Home Grown slots, then those numbers would likely decrease even further.
This is why the FA would like to maintain the number of non-Home Grown players at its current level, rather than allowing it to rise further. Allowing each Premier League team to have 13 foreign players – 260 in total – would keep that number consistent.
Nine current Premier League clubs already comply with that limit, and the FA believe that reducing the cap from 17 to 13 would not cause too much disruption even to the bigger sides. Reducing the number would not affect first-team players as much as those peripheral players. There are plenty of Premier League sides who have non-playing non-Home Grown players, and if four of them were removed it would only lightly affect their first team. If there were a 13-man limit on non-Home Grown players in Premier League squads, then only a tiny fraction of the 10,469 Premier League appearances made last season would have been impossible: only 42 appearances, 0.4 per cent of the total, of which just 24 were from the start.
If Manchester City were allowed their 13 most-used non-Home Grown players from last season, then only Claudio Bravo would have missed out, and he made just three league appearances, only two of them starts. Or if Tottenham Hotspur had to use their 13 most-used non-Home Grown players, then the four who missed out would be Paolo Gazzaniga, Michel Vorm, Vincent Janssen and Georges Kevin N'Koudou - four players who made four Premier League appearances between them, just two from the start. So the FA believe they could reduce the number of non-Home Grown players without drastically restricting the competitive strength of the Premier League teams. The Premier League, however, does not want see the cap of non-Home Grown players reduced at all.
One area where the Premier League would miss out under Brexit is in its access to European players between the ages of 16 and 18. While Fifa's Article 19 prevents players under the age of 18 being transferred from one country to another, the European Union has negotiated an exemption to this, so 16- and 17-year-olds can move within the EU. This most notably helped Arsenal to sign Hector Bellerin and Cesc Fabregas from Barcelona at the age of 16, and 20 per cent of players in Premier League academies are now non-British. Outside of the EU, English clubs would no longer have access to this exemption. But the FA believe this would only be a minor change. There are only 25 non-British Home Grown players in Premier League squads as of January 2018, and of those just 12 are in the 'Bellerin Category' of players who transferred at 16 or 17.
Register for free to continue reading
Registration is a free and easy way to support our truly independent journalism
By registering, you will also enjoy limited access to Premium articles, exclusive newsletters, commenting, and virtual events with our leading journalists
Already have an account? sign in
Register for free to continue reading
Registration is a free and easy way to support our truly independent journalism
By registering, you will also enjoy limited access to Premium articles, exclusive newsletters, commenting, and virtual events with our leading journalists
Already have an account? sign in
Join our new commenting forum
Join thought-provoking conversations, follow other Independent readers and see their replies