Bundesliga appoint their first ever female referee, Bibiana Steinhaus, in European first
Steinhaus has been appointed an official referee for the 2017/18 Bundesliga season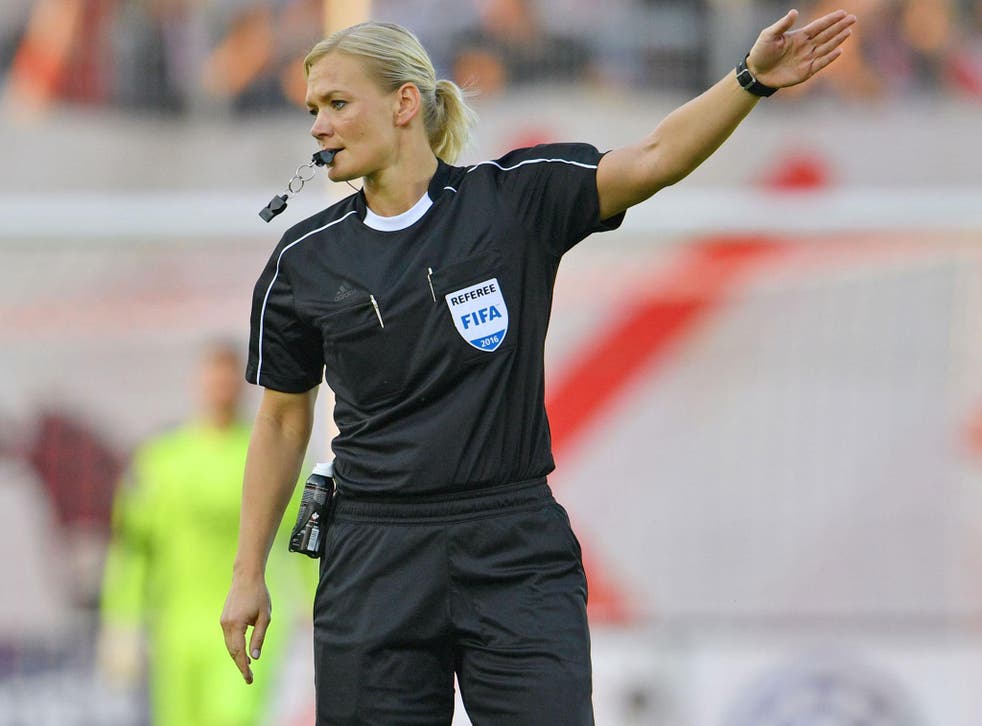 The Bundesliga has confirmed that Bibiana Steinhaus will become the first women to referee a German top flight match next season after being named on the official list of match officials for 2017/18, becoming the first female referee across Europe's five biggest leagues.
38-year-old Steinhaus has taken charge of Bundesliga 2 matches since 2011, as well as refereeing the final of the women's London Olympic Games tournament between Japan and the United States, and has been rewarded for her performances with promotion to the Bundesliga for next season.
As well as refereeing, Steinhaus works as a police officer, but will now be taking charge of the likes of Bayern Munich and Borussia Dortmund.
"When Lutz Michael Fröhlich [the head of German referees] informed me, I was quite speechless," Steinhaus told the official German Football Association [DFB] on Friday. "I feel disbelief, joy, happiness, relief, curiosity - it was simply a roller-coaster ride of emotions!
"It has always been my dream to be a Bundesliga referee. That this dream will come true naturally filly me with joy. On one hand it is confirmation of my hard work, and on the other hand it is a great incentive to continue to work hard."
Steinhaus is believed to be dating former English referee Howard Webb, who famously took charge of the 2010 World Cup final between Spain and the Netherlands.
The new season will begin on 18 August in Germany, with the full fixture list set to be confirmed next month.
Register for free to continue reading
Registration is a free and easy way to support our truly independent journalism
By registering, you will also enjoy limited access to Premium articles, exclusive newsletters, commenting, and virtual events with our leading journalists
Already have an account? sign in
Register for free to continue reading
Registration is a free and easy way to support our truly independent journalism
By registering, you will also enjoy limited access to Premium articles, exclusive newsletters, commenting, and virtual events with our leading journalists
Already have an account? sign in
Join our new commenting forum
Join thought-provoking conversations, follow other Independent readers and see their replies