Bye bye Bernabeu in Real Madrid's Abu Dhabi deal
Real Madrid is on the verge of accepting a sponsorship deal worth hundreds of millions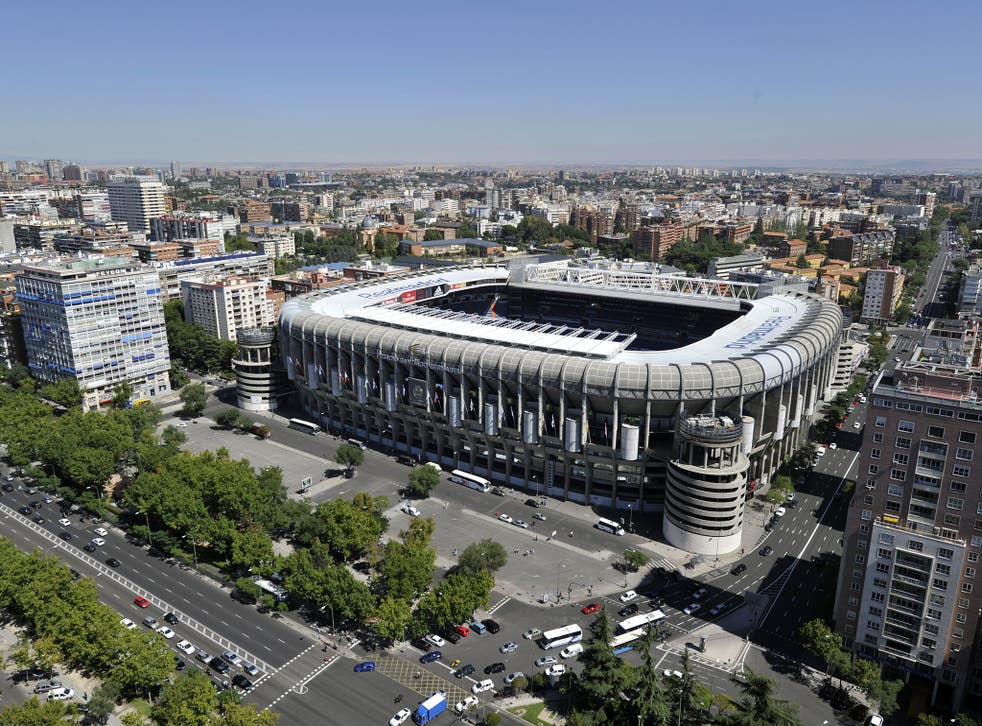 When it comes to the lure of lucre from the Middle East, it seems that not even royalty can resist. Royalty, that is, in terms of Europe's footballing aristocracy.
Real Madrid, the most successful club in the game's history, is on the verge of accepting a sponsorship deal worth hundreds of millions with the billionaires of Abu Dhabi that, most controversially, is likely to lead to the club's home since 1947, the Estadio Santiago Bernabeu, being renamed.
The Bernabeu, in central Madrid, is named after one of the club's most famous players who later became president of the club. But in these days of high finance, traditions, it seems, count for little. The club is set earn up to £300m from the 20-year deal.
Last November, Real signed a deal with Abu Dhabi's state-owned International Petroleum Investment Company, worth an initial £2.25m a year, which will jump to about £15m a year when the redevelopment work begins. The AS sports newspaper reported earlier this week that the stadium will be known as the Abu Dhabi Bernabeu.
El Clasico: Memorable moments and why Real Madrid vs Barcelona is so special

Show all 9
Renaming stadiums to suit the moneymen is commonplace in many parts of Europe, but it is also fraught with controversy. Such deals are rare in Spain, however. In La Liga, the top division, only Espanyol has changed the name of its stadium at the request of sponsors. They now play at the not very Spanish sounding Power8 stadium.
At Bernabeu yesterday, however, fans seemed unfazed. One said she hadn't heard of the changes, but was very cross the club shop wanted to charge her €20 for a scarf. Another woman, dressed in a Real Madrid tracksuit, said she hoped that the change would not take place. She added: "Maybe they can put up some banners, or something, but not change the name of the stadium. I don't think it will come to that."
A recent report by Deloitte put Real Madrid at the top of earnings league for Europe's clubs in 2014. And with rivals Barcelona likely to increase the revenue it receives from Abu Dhabi's neighbour Qatar when its sponsorship deal expires later this year, the dash for cash becomes ever more crucial.
Register for free to continue reading
Registration is a free and easy way to support our truly independent journalism
By registering, you will also enjoy limited access to Premium articles, exclusive newsletters, commenting, and virtual events with our leading journalists
Already have an account? sign in
Register for free to continue reading
Registration is a free and easy way to support our truly independent journalism
By registering, you will also enjoy limited access to Premium articles, exclusive newsletters, commenting, and virtual events with our leading journalists
Already have an account? sign in
Join our new commenting forum
Join thought-provoking conversations, follow other Independent readers and see their replies