Champions League semi-final draw: When will Man City, Real Madrid, Atletico and Bayern Munich learn their fates?
Everything you need to know about the final stages of the tournament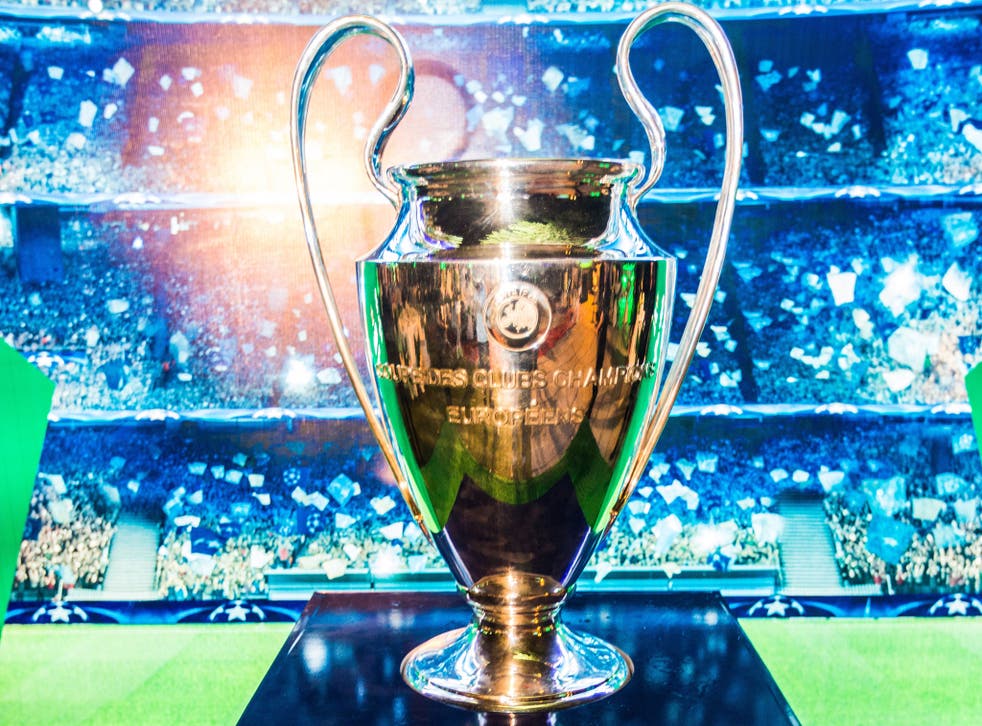 Manchester City, Real Madrid, Atletico Madrid and Bayern Munich are through to the semi-finals of the Champions League after wins over PSG, Wolfsburg, Barcelona and Benfica respectively.
Man City won their tie 3-2 on aggregate thanks to a 1-0 win in the second-leg courtesy of Kevin De Bruyne's goal. Real Madrid came from two goals down in the first leg thanks to a Cristiano Ronaldo hat-trick. Atletico came from 2-1 down to progress 3-2 on aggregate and Bayern drew 2-2 in Benfica to ensure their place with another 3-2 overall success.
The sides will learn who they will face when the draw is made this Friday, April 15. The draw will take place at 10.30am BST in Nyon.
The draw will also determine which semi-final winner will be determined as the home side in the final.
The draw is completely open, meaning sides from the same country or who competed in the same group can face each other.
The first legs will be played on 26/27 April and the second legs on 3/4 May.
The final will then take place at the San Siro in Milan on Saturday, May 28.
Register for free to continue reading
Registration is a free and easy way to support our truly independent journalism
By registering, you will also enjoy limited access to Premium articles, exclusive newsletters, commenting, and virtual events with our leading journalists
Already have an account? sign in
Register for free to continue reading
Registration is a free and easy way to support our truly independent journalism
By registering, you will also enjoy limited access to Premium articles, exclusive newsletters, commenting, and virtual events with our leading journalists
Already have an account? sign in
Join our new commenting forum
Join thought-provoking conversations, follow other Independent readers and see their replies