Champions League final 2017: Why the midfield battle will be so crucial for Real Madrid and Juventus
Pako Ayestaran casts his eye over the key areas which will decide the final in Cardiff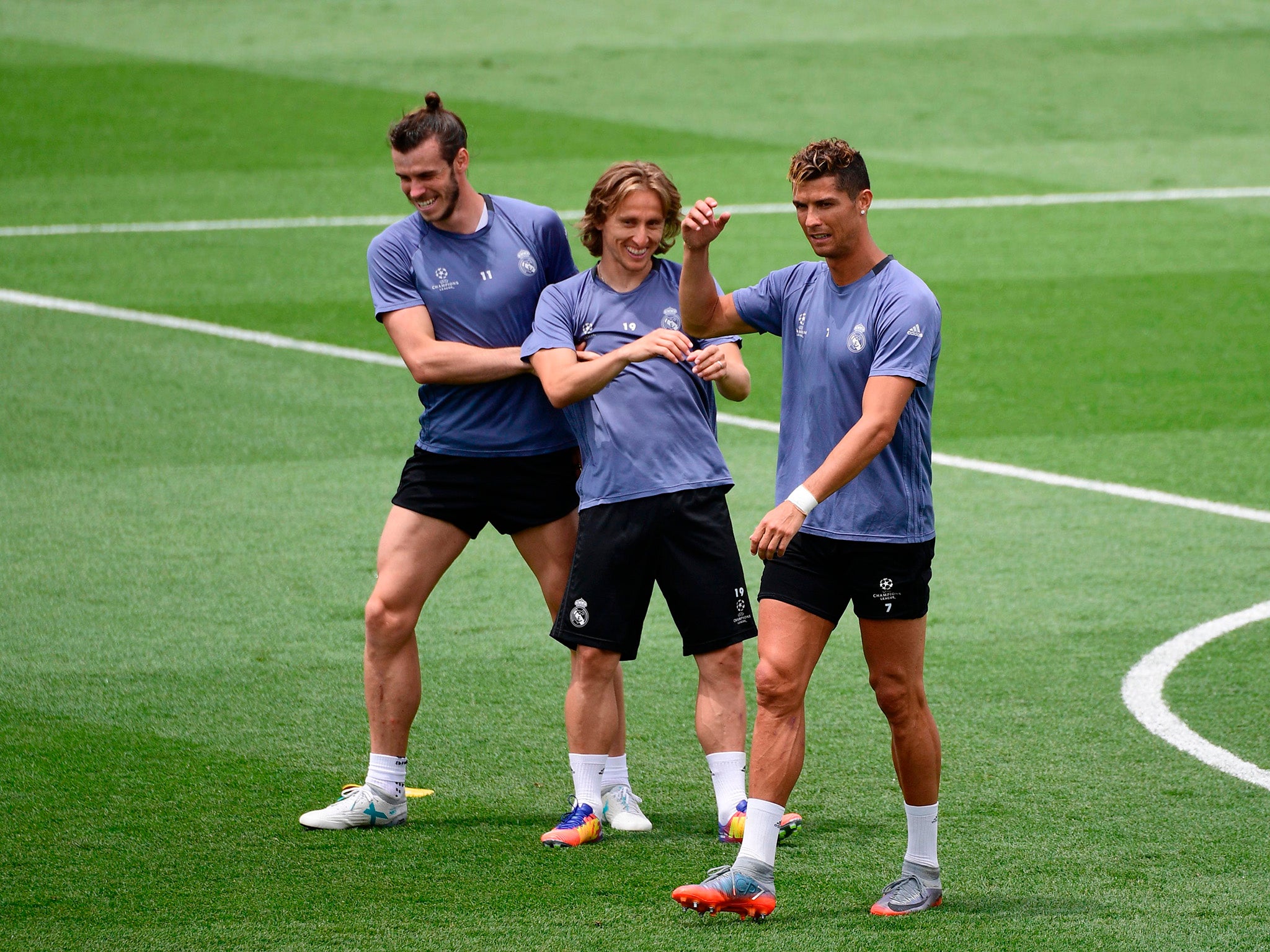 Before trying to work out what will ultimately decide the 2017 Champions League final, it's worth trying to work something else out, that actually illustrates how supremely tight and tense this match in Cardiff is going to be: how many Juventus players would actually get into the Real Madrid team? I would say few. And the opposite, how many Real Madrid players would get into the Juventus team? I would say many… but that doesn't mean there is all that much between the sides.
I think both are great teams, very close in overall quality, but for different reasons.
Juventus base their performances on the strength of the collective, Real on their collection of individual stars.
Real Madrid's route to Champions League winners
Show all 13
The key to this match will then be the middle of the park, and how one particular clash of styles plays out. I am very sure Real will be the proactive team, that will have control of the ball, and dominate that middle. The difference however is that Juventus will feel just as comfortable without the ball as Real's stars do with it. They are perfectly accustomed to such situations, and being forced back certainly won't bring any panic.
Juve know they have other advantages, are a lot better than Real defending in the box. The quality of their defensive line really is unbelievable. What so stands out is that, for players like Leo Bonucci and especially Giorgio Chiellini, defending is like a mission. They relish it. They appreciate being able to make such challenges, rather than being any way concerned by them.
It's going to be difficult for Real to open that, but I would expect Marcelo to come forward more with Isco then as a mobile attacking midfielder, meaning Zinedine Zidane's side will outnumber Juve in the centre.
The question then will be how Max Allegri responds to that to tilt the game. Will he play four in defence with Dani Alves right-back, or put the Brazilian at wing-back and go for three at the back. If he does the latter, I think it will successfully congest the midfield and disrupt Real, but also allow Juventus to take advantage of the space left in behind Marcelo when he moves forward. That could well be essential.
Because, just as Marcelo has maybe been Real's most important force in this run to the final along with Cristiano Ronaldo, Dani Alves has been one of Juventus'. Look what he did against Monaco in the semi-final. Every time that one of the French champions' wide players moved up - in a similar way to what Dani Carvajal and Marcelo do for Real - Dani Alves was straight in behind to create complete havoc.
Juventus's route to the Champions League final
Show all 12
I would think Allegri will look to this, although it will be interesting what he ultimately decides on when the game starts, and then when it gets going.
Another characteristic of this entire Champions League campaign of course has been a game going a certain way and Ronaldo doing little… only for him to then arrive out of nowhere and decide it. This could yet again be the difference, but will also be playing a different defensive force, and without the mental hang-ups regarding Real Madrid that Atletico Madrid had.
Up against Monaco and Kylian Mbappe for example, Bonucci and Chiellini just allowed them no chances. They feel so comfortable defending deep, like Atletico when at their best (and not playing Real). When the ball comes into the box, they leave the zonal concerns, and instead so readily defend the man and often win the individual battle. So, I can see players from the second line - like Luka Modric, Toni Kroos or Isco - taking advantage here, more so than Ronaldo. If Juventus can keep them out and use Alves like that on the break, it feels much more open at the other end between Pablo Dybala and Sergio Ramos.
Either way, it's a match that's almost impossible to predict, because small details are going to be the difference. Neither side can afford any mistake. One could be enough to settle it.
Join our commenting forum
Join thought-provoking conversations, follow other Independent readers and see their replies