Liverpool lift Champions League trophy after beating Spurs in Madrid
Champions League final result: Liverpool beat Tottenham to win sixth European Cup and end Spurs fairy tale
Tottenham 0-2 Liverpool: Mohamed Salah and Divock Origi secure victory for Jurgen Klopp's side to make up for last season's final defeat
Liverpool and Jurgen Klopp, finally, doggedly, get there. All of the emotion of this season has had the ultimate meaning, the ulitmate success. They have won the first silverware of Klopp's era with the greatest club trophy of all and the sixth European Cup in this club's glorious history, to at last fulfil the potential of this team and this whole season - even if the performance in this 2-0 win over an even poorer Tottenham Hotspur did not reflect either. It was one of Liverpool's finest recent moments, from one of the worst recent finals. That will not matter to a joyous Klopp or any of his players or supporters, much like with the ongoing debate over the initially decisive moment.
By the letter of the law, the ball striking the unfortunate Moussa Sissoko's arm was a penalty, allowing Mohamed Salah to score the key goal. That will be controversial but it was befitting of the season in its own way, given how many of these decisions there have been throughout this campaign, even if the game not in any way follow the raucous nature of so many of its matches - not least the semi-finals.
It was maybe just as well that Divock Origi's late strike ensured that a goal coming from a ball unluckily cannoning off a player's arm wasn't the only one in the game, but it did mean there was only ever going to be one winner. It remains entirely debatable whether Spurs could have conjured a comeback had it stayed at 1-0 into stoppage time, whether they could have risen to it. They just couldn't rise to the occasion, although this was such a flat game. Whatever about fire-walking, it was often at walking pace. That was most notable with Harry Kane, who shouldn't have started. Mauricio Pochettino's big decision did not pay off, and may now just become one big regret. It will increase the questions of him, some of the criticisms, just as he brought his side to the brink of brilliance. All of the debate about winning that first trophy, and losing finals, will now go from a vindicated Liverpool to a deflated Spurs. That's brutal reality. That's one big consequence.
Liverpool ultimately won it because they're just on a higher level, with more experience, more quality.
They didn't show it here at all, but they did show a different quality - proper mettle.
Tottenham vs Liverpool player ratings

Show all 23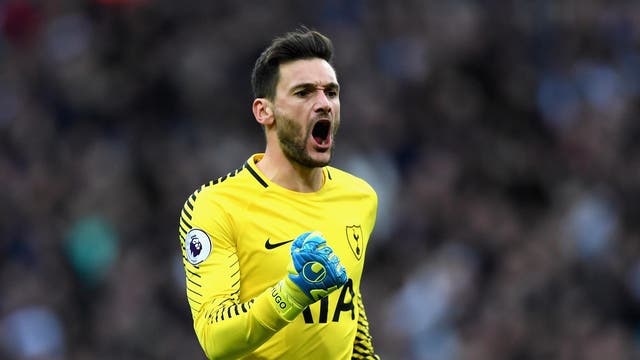 To think the game opened with a moment that, well, should have opened it up. Except, rather than grab the occasion with both hands in the way Pochettino implored Tottenham Hotspur to, Sissoko stuck his hand out in a way that would have left his manager so frustrated. Sadio Mane's clever cross eventually struck it and - by the rules in European competition - it was a penalty. With that decision coming after just 26 seconds, it would have been the quickest goal in Champions League final history, except for the wait to take it. Whether that affected Salah we don't know, as his shot just about evaded Hugo Lloris.
That meant Paolo Maldini's goal from 2005 remained the quickest in history, but this was not the set-up for anything similar to Liverpool's last victory in the competition. It instead felt much more like a final from the 1970s to the 1990s, because it was so strangled by tension.
It was thereby impossible not to wonder whether the wait to actually play the game - let alone that before the penalty - had just made the players lose their rhythm, in the same way as the Europa League final first half.
Most of them just looked so rusty and off their game.
That was never better stated than with a number, as Opta revealed that this was at one point the Champions League with the lowest pass completion rate all season.
It must have been hard to count, as there were just so many examples. Spurs seemed guilty of the worst of them - Kieran Trippier in one first-half moment just playing the ball to nobody, Sissoko whacking out of play in another - and there was a sense that a certain anxiety at experiencing this stage for the first time was exacerbating their problems.
With Kane, however, there may have been something more. He just didn't look fully fit, having had to wait a lot longer than three weeks to play due to that injury in the quarter-final first leg against Manchester City.
It did not feel a coincidence that the move for the goal started with Virgil van Dijk completely bossing Kane and beating him to a loose ball, before it was played over the top for Mane. He just didn't look up to it. It is a decision that Pochettino - and so many at Spurs - will surely now roll over and over in their heads.
Kane was admittedly a little more effective when he didn't have to move, such as with the clever touch that set up Spurs' best move of the first half. That released Christian Eriksen, who then unleashed the best pass of the game through a brilliant through ball.
Reflecting so much of the match, though, Son Heung-min just couldn't take it on.
This was the problem with both sides. They were just lacking that focused intensity that so marks them out when they're at their best, making this one of the worst finals in some time.
Most of the opportunities - if that's what they can be described as - came from unintended bounces and deflections rather than any kind of concerted play. Every time something promising seemed to develop, there was a deflection or bad touch to divert it.
Spurs particularly needed that different energy, and it was little surprise that semi-final hero Lucas Moura was brought on. What might have been a surprise was who he was brought on for. It wasn't Kane but Harry Winks, who was another starting after a long injury absence. You just wouldn't have guessed it as much with him, as he had been one of the more competent players on the pitch.
Tottenham vs Liverpool interrupted by streaker

Show all 17
Spurs needed more than competence, though. They needed life.
They were all too quickly killed off, just when they looked like they might manage a late siege. Origi was instead the substitute hero, not for the first time. He did ensure the final say.
Liverpool got there in the end.
It all had meaning, even if watching this match might have often caused people to doubt whether life had meaning.
That won't matter to Klopp all Liverpool. All that matters is that trophy. That is what it all means.
Join our new commenting forum
Join thought-provoking conversations, follow other Independent readers and see their replies