Champions League: Manchester City director of football Txiki Begiristain says club must escape group
The mega-rich club has failed to progress to the knockout stages for the last two years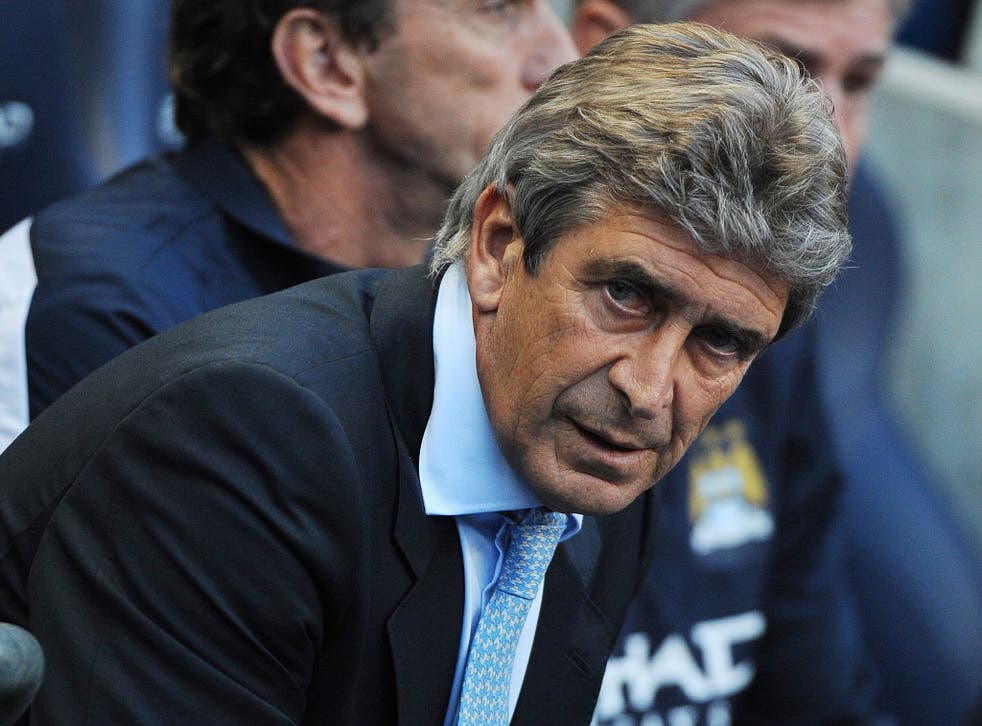 Manchester City's director of football Txiki Begiristain admits the club have to reach a new level and make the knockout stages of the Champions League this season.
City have to face holders Bayern Munich and CSKA Moscow as well as Viktoria Plzen from the Czech Republic, but the onus is on manager Manuel Pellegrini to achieve something his predecessor Roberto Mancini did not manage.
City's task will not be easy - among the British clubs only Chelsea could be relieved at the draw in Monaco after being chosen in Group E with Schalke, Basle and Steaua Bucharest.
Arsenal face beaten finalists Borussia Dortmund in Group F along with Rafa Benitez's Napoli and Marseille, while Manchester United will play Shakhtar Donetsk, Bayer Leverkusen and Real Sociedad in Group A.
For Celtic, there is another match-up with Barcelona in Group H, with AC Milan and Ajax making up a group of four clubs who have all previously won the European Cup.
Begiristain said Manchester City will have to show fighting spirit.
He said: "You can never make excuses - in football never.
"It won't be easy but we have to fight. The champions Bayern are there, we also need to be careful with CSKA Moscow and also Plzen. We have to be careful with all of them."
Asked about the importance of going one better than the previous two seasons and making it to the knockout rounds, he added: "It's very important. When you start the season you have to always think you will do better than the last one.
"We have to fight for the Premier League as we love this competition. We have to do better also in the Champions League.
"There's no minimum target. We are big club, with big players and a with a manager with big experience.
"We are very, very happy with our squad. We have a minimum of two very good players in each position so it's deep enough."
Chelsea have the easiest draw on paper and chief executive Ron Gourlay said the club would be boosted by Jose Mourinho's return as manager.
He said: "Jose has come back to continue the evolution of the football club. Jose went on to be very successful after he left and Chelsea continued to be too so we are now looking to continue that evolution.
"We have a very, very young squad of players now and that's very important for the next five or six years.
"We are very, very happy with the team and if the window closed today we would be fine. We have started the season very well and we are very happy with how things are going."
For Celtic, there is the prospect of Barcelona's Lionel Messi and Neymar coming to Glasgow, and the Argentina striker said he is looking forward to returning to the ground where he scored a late goal in a 2-1 defeat in the group stage last season.
Messi said: "It looks an even group and there are some very nice games.
"You don't get any easy groups in the Champions League. We played Celtic last season and know AC Milan very well and Ajax have a great history.
"It's a beautiful group and I'm looking forward to some great games in the competition."
PA
Join our new commenting forum
Join thought-provoking conversations, follow other Independent readers and see their replies