The Independent's journalism is supported by our readers. When you purchase through links on our site, we may earn commission.
Chelsea drawn against Benfica's brilliant Jesus
Portuguese team with the astute manager will be no pushover for Di Matteo's side, writes Sam Wallace
Sam Wallace
Saturday 17 March 2012 01:00 Comments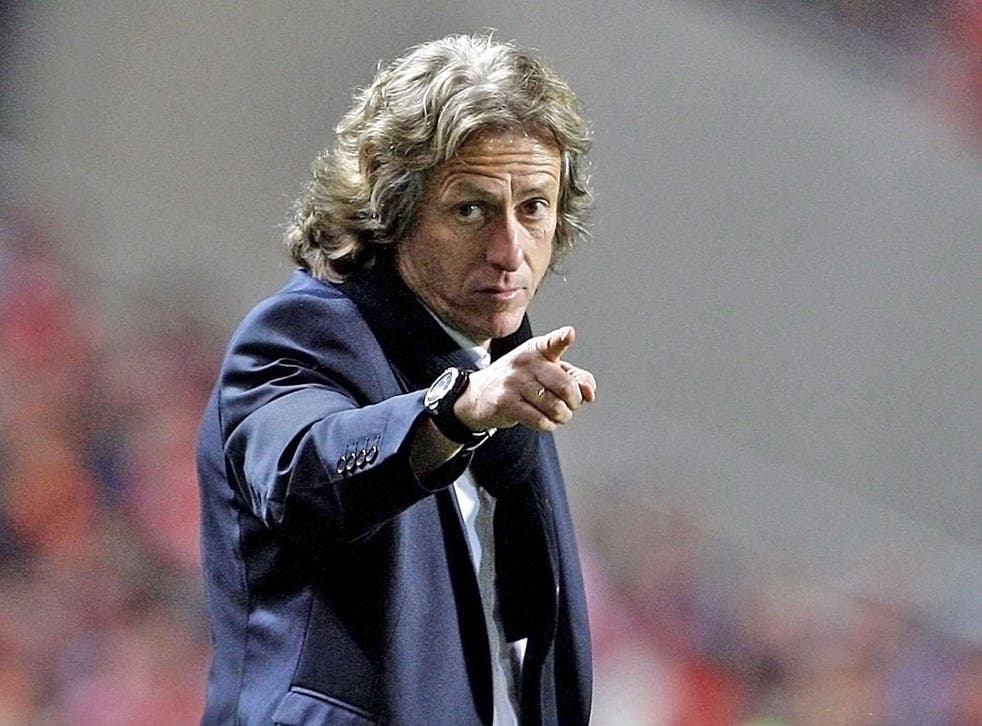 His name is Jesus and it took him 20 years of coaching, starting at small, lower league Portuguese clubs such as Amora, Felgueiras and Estrela da Amadora before he finally landed his big break with Benfica three years ago. He does not do witty rebukes in four different languages like Jose Mourinho and he does not have Andre Villas-Boas's designer stubble. But that does not mean Jorge Jesus should be under-estimated.
Click HERE to view Champions League draw: The road to Munich graphic
The 57-year-old coach of Benfica is the latest Portuguese football sophisticate to encounter Chelsea. His team will play the Premier League's last representatives in the Champions League quarter-finals first in Lisbon on 27 March and then in London eight days later and – who knows? – this could be his chance to make a lasting impression on Roman Abramovich.
Yesterday's draw for the Champions League quarter-finals and semi-finals could have been worse for Chelsea: they could have drawn Barcelona, Real Madrid, Bayern Munich or Milan. But Benfica, who drew home and away with Manchester United in the group stages and qualified top, are no pushover.
There was a sense in Portugal yesterday that while Chelsea may consider Benfica a relatively good draw, the Portuguese club feel the same way about their English opponents. Not least because Benfica have a manager who has already taken points off Sir Alex Ferguson and, relatively late in his career, is blossoming into one of the stars of Portuguese football.
Unlike the template for new Portuguese coaches, created by Mourinho and continued, to a lesser extent, by Villas-Boas and Ricardo Sa Pinto at Sporting Lisbon, Jesus is not a young, sharp-dressing polyglot. In fact he speaks only Portuguese which has, in his own country, come to be regarded as a potential block on him ever moving to the Premier League.
At Benfica, however, he has launched some impressive careers. David Luiz, who, like Ramires, was bought by Chelsea at great expense, was languishing on the substitutes' bench when Jesus arrived at the club. Fabio Coentrao was on loan to a second division side. Angel di Maria was not first choice. All three of them were moved into the first team by Jesus, became stars and were sold for a total of more than £70m – in the case of Di Maria and Coentrao, to Real Madrid.
Benfica's model has been scouting rather than developing players and under Jesus they have done it brilliantly. They have the Spanish midfielder Javi Garcia and striker Rodrigo. There are the Argentines Nicolas Gaitan, Ezequiel Garay and the veteran Pablo Aimar. Maxi Pereira, from Uruguay, is considered one of the best of the crop.
In fact, the team is so international, encompassing Brazilians, the Paraguayan Oscar Cardozo and the Belgian Axel Witsel, that in the two group games against United only one Portuguese player, Ruben Amorim, featured in the starting line-up, and then only in the home game.
There are high hopes for Nelson Oliviera, who has just broken into the first team and won his first senior cap for Portugal and may well make the Euro 2012 squad. He joined the club at 15 and is the first academy player to graduate into the team in around 10 years, which is one similarity Benfica do share with their Champions League opponents.
Jesus and Villas-Boas clashed occasionally last season, when Porto won the title. At one point the younger manager said that his rival's press conferences were "monologues" because they were only given to the suppliant in-house club television station. A meeting between those two would have been intriguing, but it is Roberto Di Matteo whom Jesus will face later this month.
The Chelsea caretaker manager was reluctant to go into much detail on Benfica yesterday other than to say that he had seen them play many times. "They were in the same group as Manchester United and Basle so it will be tough for us. Playing the first game away is good for us, a bit like the Napoli game."
Di Matteo was even more taciturn on the possibility of playing Barcelona in the next round, should they beat Milan in the pick of the quarter-finals. In the other half of the draw, Real Madrid have the easiest route against Apoel Nicosia of Cyprus. They will play the winners of Bayern Munich and Marseilles. The final Uefa hope they will get will be between Real Madrid and Barcelona.
In the Portuguese league, Benfica were in second place, just one point behind the leaders Porto, before last night's round of games, in which Jesus' team faced Beira-Mar. They play Porto on Tuesday in the semi-finals of the Portuguese League Cup, which will be as good an occasion as any for Chelsea to examine the strengths and weaknesses of the team they will face.
As usual with a club such as Benfica, mired in debt and with many of their players' registrations part-owned by third parties, there is always the possibility that their best players could leave in the summer. Nevertheless, they would covet a semi-final place, especially one against Barcelona, just as much as Chelsea and they will not be an easy team to beat.
When asked about the possibility of playing the defending champions in the semi-final, Di Matteo proved even more recalcitrant than usual.
"Are you writing off Milan straight away? The leaders of Serie A, as easy as that? You can speculate if you want. I'm not. Game by game. That's what I've learned in my career as player and coach."
When United played Benfica, the always-lively Jesus said that he hoped Ferguson would lavish the same expensive wine on him as he did on Mourinho. If the mind games start with the Benfica manager, then Di Matteo will have to do better than saying he is taking it one game at a time.
Register for free to continue reading
Registration is a free and easy way to support our truly independent journalism
By registering, you will also enjoy limited access to Premium articles, exclusive newsletters, commenting, and virtual events with our leading journalists
Already have an account? sign in
Register for free to continue reading
Registration is a free and easy way to support our truly independent journalism
By registering, you will also enjoy limited access to Premium articles, exclusive newsletters, commenting, and virtual events with our leading journalists
Already have an account? sign in
Join our new commenting forum
Join thought-provoking conversations, follow other Independent readers and see their replies