Chelsea v Steaua Bucharest: Jose Mourinho admits his side still have some 'growing up' to do after frustrating performance
Chelsea top their Champions League group, but remain far from convincing
Robin Scott-Elliot
Wednesday 11 December 2013 23:41 Comments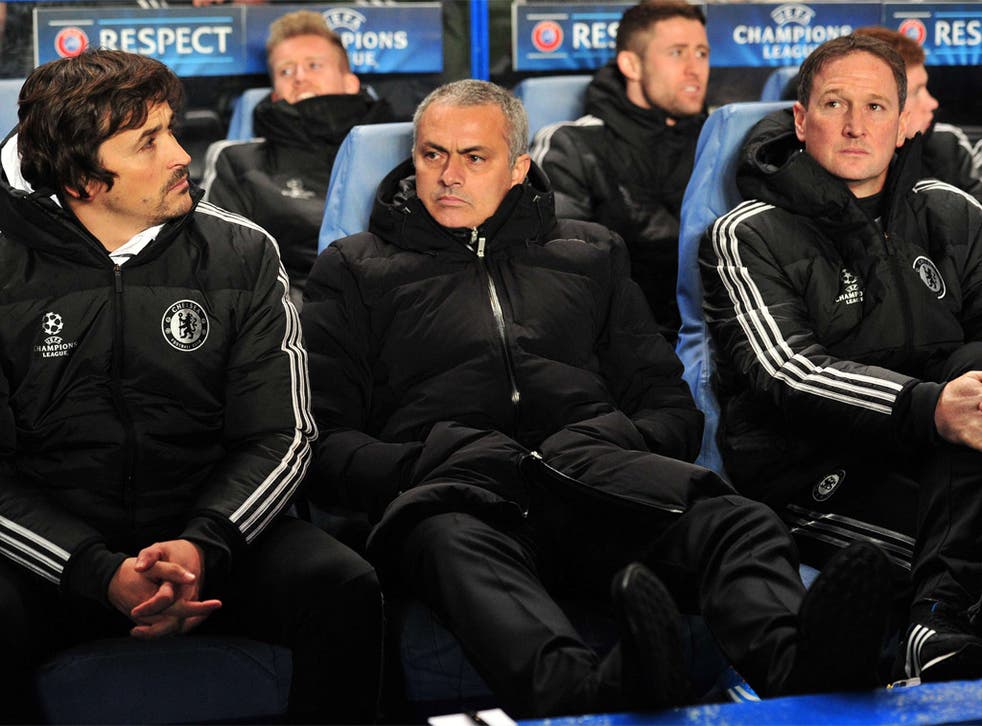 It was the outcome Jose Mourinho wanted but the shapeless 1-0 victory over Steaua Bucharest was little more than adequate and the Chelsea manager acknowledged that his side still have some "growing up" to do as they head into the Champions League knock-out stages.
Chelsea will be among the top seeds for the draw for the last 16 after Demba Ba's scuffed goal after 11 minutes completed a curate's egg of a group stage. Two impressive victories over Schalke have been balanced by two defeats by Basel, who failed to get out of the group, and it was rounded off by a frustrating performance against a poor Steaua side at Stamford Bridge.
"We have to grow up step by step," said Mourinho. "Let's work to improve the team and get results.
"It was not a fantastic performance, it was a comfortable performance. It is enough. We had enough to win without any difficult moments. We were 1-0 we didn't have to do silly things. This competition is too important to do silly things. We just had to play safe. It was not fantastic but it was comfortable."
Before the game Mourinho had stressed the importance of topping the group and avoiding the likes of Bayern Munich, Real Madrid and Barcelona, who he again last night held up as favourites ahead of his side. But he believes there are still some potentially tough opponents awaiting in Monday's draw at Uefa's HQ in Nyons.
Galatasary's 1-0 victory over Juventus opened up the chance of a return to Stamford Bridge for Didier Drogba. "Galatasary would be very difficult but I would like Didier to come back and get a bigger reception than I did [when he returned to the club]. He deserves a reception here, like I did but three time bigger."
Asked what targets he had set for the season, Mourinho revealed only one, a response that will ring in Rafa Benitez's ears as he takes his Napoli side into the Europa League.
"We had one target – not to win again the Europa League and that target is done," said Mourinho. "Now we have to do as well as we can in the Champions League and go as far as possible."
Register for free to continue reading
Registration is a free and easy way to support our truly independent journalism
By registering, you will also enjoy limited access to Premium articles, exclusive newsletters, commenting, and virtual events with our leading journalists
Already have an account? sign in
Join our new commenting forum
Join thought-provoking conversations, follow other Independent readers and see their replies