Chelsea endure sleepless night after 4-0 win at Qarabag as Antonio Conte fumes at schedule of Liverpool clash
The Chelsea squad returned to London from Azerbaijan at 4am this morning with just two days before the Premier League encounter with Liverpool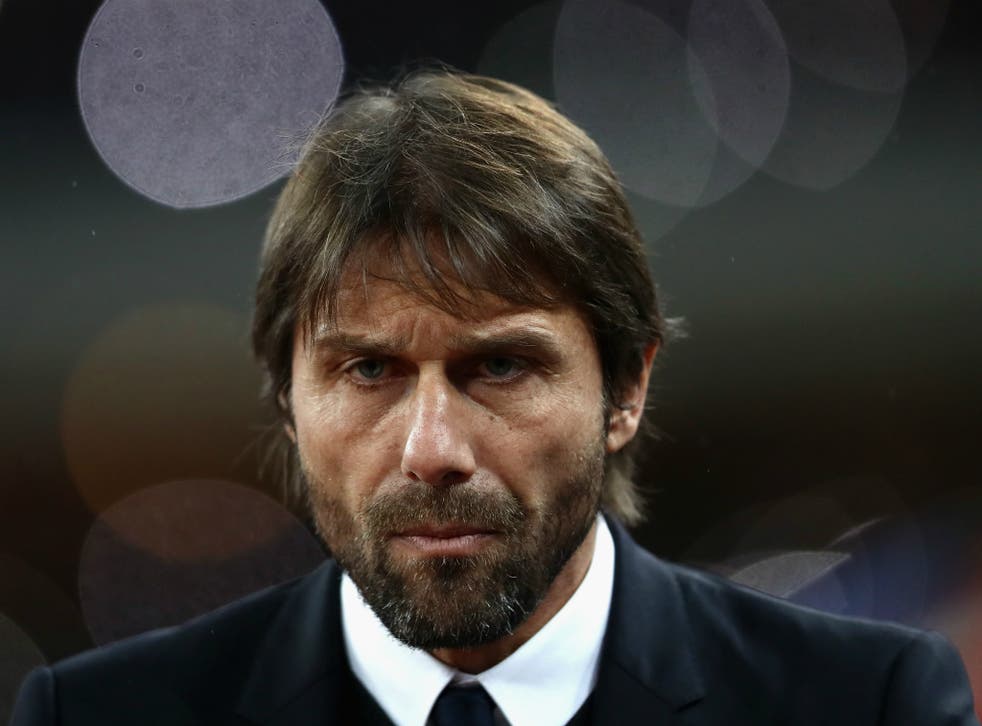 Head coach Antonio Conte had a sleepless night despite Chelsea securing their Champions League qualification in Baku on Wednesday.
The Italian prepared for Saturday's Premier League clash at Liverpool on the five-and-a-half-hour return flight to London after a 4-0 Group C win at Qarabag secured Chelsea's place in the last 16.
"We have to work during the flight, to prepare the game against Liverpool," said Conte, who repeated his complaints over the Premier League fixture schedule.
"To have only one day to rest and only one day to prepare this big game is not simple, is not easy. I think also it's not right.
"I don't want to make excuses, but this is the reality. Also, when people hear the complaints of the coach, also someone has to help us. The press, the TV, to underline this strange situation."
Chelsea had expected to land at Gatwick at around 4am.
The players were staying on Greenwich Mean Time while in Azerbaijan to avoid jet lag and Conte praised their character following the Blues' longest Champions League journey.
Willian scored twice and earned two penalties, converted by Eden Hazard and Cesc Fabregas, as the Blues ensured the almost 2,500-mile journey was worthwhile.
Conte was fuming after the 3-0 loss at Roma which left Chelsea's Champions League status in the balance, but was pleased with the response.
"This group is showing great character," Conte added.
"From the start we faced a lot of problems this season. Our answer was positive, almost always positive. For sure, the second half against Roma was bad.
"These players show me every day great commitment, great will, desire to fight. We are a really good squad."
Securing their place in the knockout stages with one match remaining means Conte can rotate his options against Atletico Madrid next month.
There was some dispute over the first penalty, converted by Hazard after 21 minutes, as Qarabag captain Rashad Sadygov was sent off for a foul on Willian.
Willian told BT Sport: "Was it a penalty? A little bit of contact. For me it was a penalty – I don't think for you guys it is, but for me it was a penalty.
"I'm happy to score two goals. We deserved to win."
Qarabag boss Gurban Gurbanov's main frustration was at a double punishment.
Gurbanov said: "I was mainly against the red card. Maybe if we were not a small country or small team the decision would've been different.
"Chelsea didn't need this red card. The decision was a bit harsh."
PA
Register for free to continue reading
Registration is a free and easy way to support our truly independent journalism
By registering, you will also enjoy limited access to Premium articles, exclusive newsletters, commenting, and virtual events with our leading journalists
Already have an account? sign in
Register for free to continue reading
Registration is a free and easy way to support our truly independent journalism
By registering, you will also enjoy limited access to Premium articles, exclusive newsletters, commenting, and virtual events with our leading journalists
Already have an account? sign in
Join our new commenting forum
Join thought-provoking conversations, follow other Independent readers and see their replies