Chelsea vs PSG preview: Jose Mourinho promises Ruben Loftus-Cheek he will 'stay and play' next season after changing transfer policy
Mourinho admits he will look to utilise playing time and transfer clauses to avoid another scenario like the one that saw Nemanja Matic return to Chelsea last year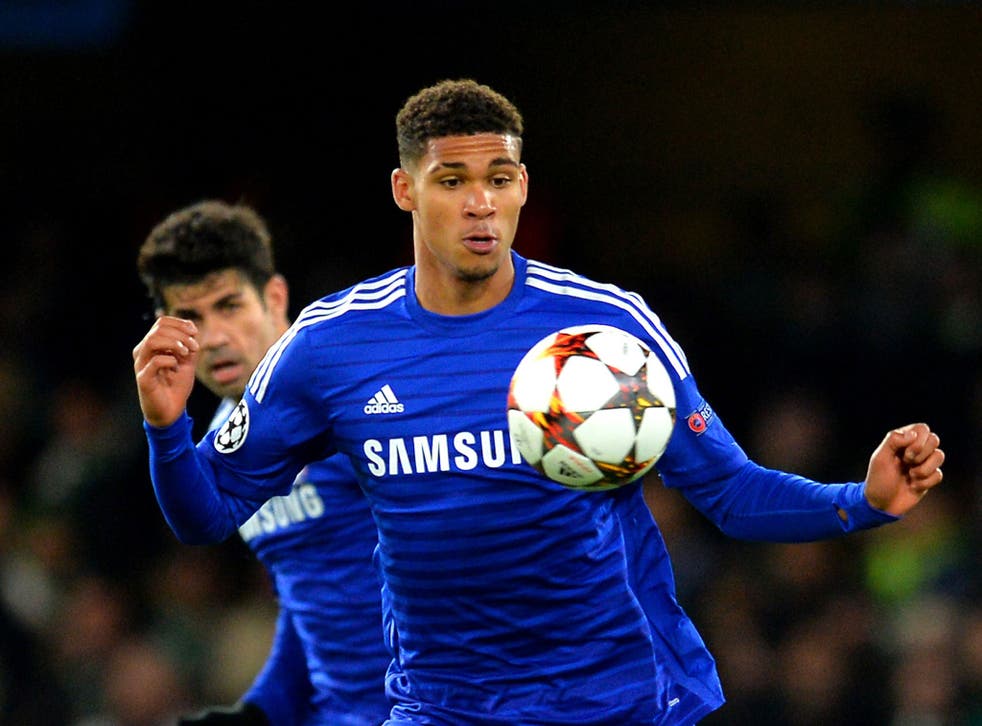 Jose Mourinho has promised one of Chelsea's brightest young prospect, Ruben Loftus-Cheek, that he will not be sold as Nemanja Matic once was and will be playing for the first team next season.
In light of the £2m paid to re-sign Matic, the Chelsea manager has changed the trading policy on academy players so that the club exert "control" over the future of a player, even if he is sold, with clauses in their favour if they ever seek to re-acquire individuals. But in the case of Loftus-Cheek, a 19-year-old from Lewisham who has been with the club since the age of eight, Mourinho said there is a clear future.
Loftus-Cheek was given his debut by Mourinho against Sporting Lisbon in December and also came on as a substitute in the 1-1 draw with Manchester City in the league in January. He is a midfielder who has risen quickly through the junior sides at the club and is now a regular for the Under-21s team.
PSG vs Chelsea - combined XI

Show all 11
Mourinho said: "At the age of 18, 19 sometimes you don't believe that the player can go in a certain direction so you make a couple of million [selling him] and you are just happy with that. At academy level you know clearly that not everyone is going to be players for your first team.
"So sometimes if you can capitalise on that and make money in small deals you can make the money you need to invest again and again and again in the academy, to get the right talents that you bring to the first team. And [those] you bring to stay [in the first team].
"I can say now, Loftus-Cheek is to stay. To stay. And I think to stay and to play. I think next year to play not just to stay. Stay and play. But you don't have this kind of talent every couple of years so it is also important to make business. But that protection [of a buy-back clause] makes everyone more comfortable."
Register for free to continue reading
Registration is a free and easy way to support our truly independent journalism
By registering, you will also enjoy limited access to Premium articles, exclusive newsletters, commenting, and virtual events with our leading journalists
Already have an account? sign in
Register for free to continue reading
Registration is a free and easy way to support our truly independent journalism
By registering, you will also enjoy limited access to Premium articles, exclusive newsletters, commenting, and virtual events with our leading journalists
Already have an account? sign in
Join our new commenting forum
Join thought-provoking conversations, follow other Independent readers and see their replies