Real Madrid star Cristiano Ronaldo formally accused of £13m tax fraud by Spanish authorities
The Portuguese superstar allegedly knowingly diverted income through the British Virgin Islands
Tuesday 13 June 2017 11:52 Comments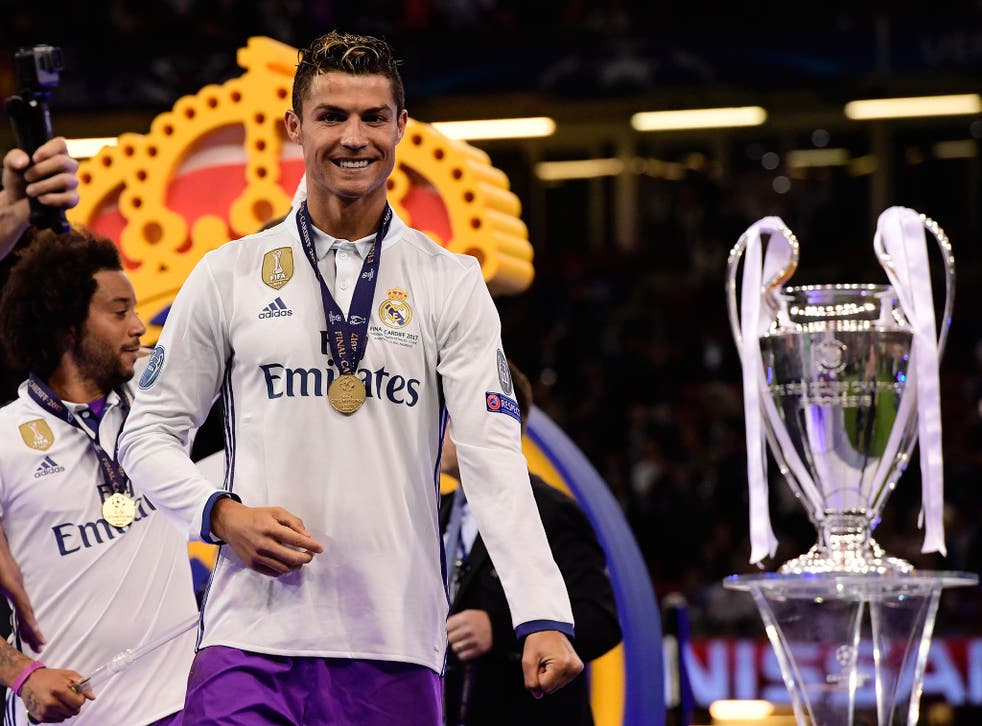 Spanish prosecutors in Madrid confirmed on Tuesday that they have filed a lawsuit against Cristiano Ronaldo for allegedly defrauding Spanish authorities of €14.7m (£12.95m) between 2011 and 2014.
In a statement, the prosecutor's office alleged that the Real Madrid star and four-time Ballon d'Or winner had knowingly used a "business structure" created in 2010 to hide his income in Spain from his image rights, and described his failure to pay the correct tax as "conscious and willing."
The lawsuit is based on a report sent to the prosecutor's office from Spain's tax agency AEAT, it said.
Ronaldo took advantage of what is known in Spain as 'the Beckham law' - which allows foreign sportspersons to pay 24.75% income tax, rather than the 48% applied to Spanish nationals. Athletes must still, however, pay taxes on other income earned in Spain.
In Cristiano's case, the former Manchester United winger is accused of having diverted some €150m of advertising revenue through the British Virgin Islands.
Ballon d'Or: Cristiano Ronaldo's career in numbers
Ronaldo becomes the latest high-profile footballer to become involved in a Spanish tax case.
Barcelona superstar, and Ronaldo's long-term rival, Lionel Messi was sentenced to 22 months in prison for a €4.1m fraud, but avoided jail by paying a fine and agreeing to probation.
Ronaldo's representatives did not respond immediately to a request for comment.
Register for free to continue reading
Registration is a free and easy way to support our truly independent journalism
By registering, you will also enjoy limited access to Premium articles, exclusive newsletters, commenting, and virtual events with our leading journalists
Already have an account? sign in
Join our new commenting forum
Join thought-provoking conversations, follow other Independent readers and see their replies