Cristiano Ronaldo is better than Lionel Messi because he 'exhausts himself' to be the best, says Sir Alex Ferguson
Ferguson praised Messi's ability but claimed that Ronaldo is better because he 'could play for Stockport County and score a hat-trick'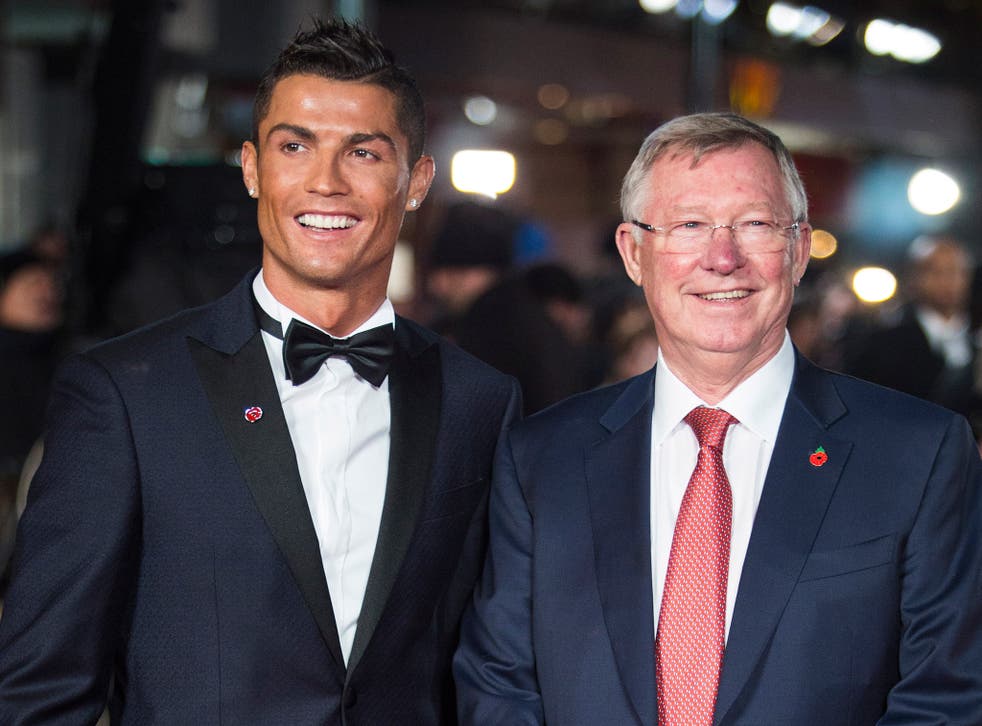 Sir Alex Ferguson has explained why he believes Cristiano Ronaldo to be better than Lionel Messi, with the former Manchester United manager making a surprise appearance at a Rory McIlroy Q+A to wade in on the biggest debate in football.
Messi may have more Ballon d'Or awards than Ronaldo as he leads the battle to be the best player in the world 5-3, but Ronaldo can at least strengthen his claims to take back the award when his Real Madrid side face Atletico in the Champions League final at the end of the month.
The debate has raged on ever since Ronaldo made his name with United, with the Portuguese claiming his first European crown in 2008 before claiming the Ballon d'Or at the end of the calendar year, and it's clear why Ferguson holds Ronaldo above all the other players he has worked with.
"It's interesting to me that we hear so much about two players these days: Ronaldo and Messi," Ferguson said in an impromptu appearance at the K Club in Kildare, scene of the upcoming Irish Open. "Now don't get me wrong, Messi is a fantastic player, it's like he's wearing slippers when he controls the ball. But here, for me, is the difference. Messi is a Barcelona player.
"But Ronaldo could play for Stockport County and score a hat-trick. He has everything. He can shoot with both feet, head the ball, he's as brave as a lion, and here's something else people overlook.
"During my time at Manchester United I was lucky enough to have a lot of people who put in countless extra hours to get better. Gary Neville turned himself from an average footballer into a wonderful one because of his work ethic, as did David Beckham. But Ronaldo used to completely exhaust himself, and still does. He just wanted to be the best in the world."
10 Most Valuable Football Teams according to Forbes

Show all 10
Messi's Barcelona got the better of Ronaldo's Real in La Liga this season after the league battle went down to the wire, with the Catalan side requiring a final day 3-0 win over Granada to retain the title. They can also add the Copa del Rey to their haul of silverware this season should they beat Sevilla this weekend, but it will all count for nothing if Real go on and lift the Champions League trophy on the 28 May for the second time in three years and a record 11th time in their history.
McIlroy meanwhile was presenting a curtain-raiser for the Irish Open, which gets underway on Thursday and sees the former world No 1 host ahead of his preparations for the US Open next month. All proceeds from the event went to the Rory Foundations.
Join our new commenting forum
Join thought-provoking conversations, follow other Independent readers and see their replies