Signing Cristiano Ronaldo, ticket price hikes and how the heart was sucked out of Juventus' Curva Sud
Exclusive interview: The Serie A champions rocked the football world by signing Cristiano Ronaldo, but their most loyal of fans are far from pleased with matters in Juventus Stadium's beating heart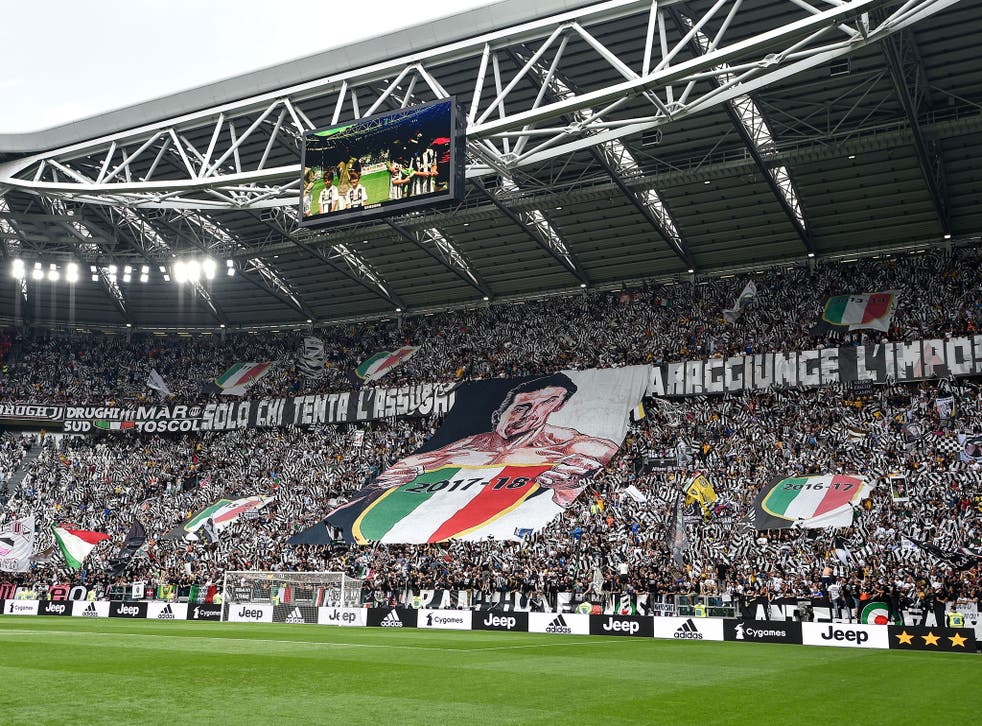 "Now we've bought the strongest player in the world and that's crazy, but the fact remains that we'd follow the team with or without Cristiano Ronaldo because we love Juve, the shirt and defend its colours. We simply demand the respect of not being treated as simple customers of a football stadium."
The Bianconeri had just enjoyed their best result of the season so far, a 3-1 win over Napoli that not only extended their lead at the top of Serie A, but also allowed them to exact no small measure of revenge over the visitors. Just six months ago, the Partenopei left Turin with three points, notching a stunning victory of their own that seemingly opened the door for a Scudetto triumph of their own.
They failed of course as Juve pipped them to the title once again, and this most recent encounter saw them leave with nothing but their tails between their legs. Yet even as their team – a side which now contains Ronaldo and is among the favourites to win this season's Champions League – enjoys such victories, fans of the Old Lady have been far from happy.
Juventus fans protest with coffin representing 'Curva Sud' stand, after club hikes up ticket prices
Sure, those who watch on TV on foreign shores or who make infrequent trips to see their heroes are content enough, but the supporters who are at Juventus Stadium for each and every game are becoming increasingly angry at the way they have been treated by the club.
As a result, the win over Napoli was not a celebration, but instead saw many fans in the Curva Sud wearing black shirt as if they were attending a funeral, some protesters even carrying a "coffin." It continued against Swiss side Young Boys on Tuesday evening, the stadium silent in the first half even as a Paulo Dybala hat trick inspired another comfortable win.
In order to explain the situation, it is important to take a moment here to clarify certain terms. The Curva Sud is one entire end of Juventus Stadium, split into two tiers and is where the club's hardcore fans watch the game. Free of tourists, it is also where the Ultras are found, their members probably representing around a quarter of the people in the Curva with the rest not affiliated to any organised group.
They all sing together however, generating the atmosphere that has made the stadium so good over the last seven years, and they have unquestionably played their part in making it a very difficult place for opposing teams to play during that time. The distinction is important, all the Ultras are in the Curva Sud, but not all of the Curva Sud are Ultras, and they should not be judged as if they are.
So What's The Problem?
In September 2017, Juventus president Andrea Agnelli was banned for one year by the Italian Football Federation (FIGC) in September for his role in selling tickets to hardcore supporters that encouraged touting. He was also found guilty of giving certain privileges to Rocco Dominello – who has since been jailed for eight years – after meeting with the member of the 'Ndrangheta mafia mob several times in person.
The club president claimed not to know Dominello's background, but the tickets provided were sold on the black market and the funds supported the illegal activities of the mafia group. In a statement on their official website, Juventus expressed displeasure at the sentencing but were pleased to note that "after a careful examination of the evidence obtained, [the appeal] completely rules out all possible links with organised crime."
Ultimately, those verdicts saw the Curva Sud closed for one match and Juve pay a €600,000 fine before clamping down heavily on the sale of tickets. There has also been an increase in the number of Juve fans receiving a banning order – known as a DASPO – as the club identifies trouble-makers, with many of these being recently handed to high profile Ultras who previously attended matches freely.
The two issues have angered the Ultras and have been a major factor in recent protests, but there are a number of other issues affecting everyone in the Curva that have nothing to do with that process.
What About The "Normal" Fans?
While nobody other than the Ultras themselves are affected by those moves, the club also hiked the prices of tickets in an unprecedented manner this past summer, putting them up by just over 30 per cent across the board. "They were already expensive enough last year, let alone now" says a Juventus head Ultra known as "Marchino", a member of the Viking Ultra group. "Seven years ago when Juventus Stadium first opened, a ticket in the Curva cost €275, now it is more than double that and in addition many of us don't live in Turin so we have the cost of travelling too."
That latter point cannot be underestimated, with roughly half the people in the Curva Sud living outside the city, travelling for hours to attend matches. "Like many in my group, I rarely see a minute of the action because I have my back to the pitch to sing and help push the team to victory," Marchino continued. "And what does Juve do to reward us for that? They raise the price of the tickets and many of the guys have not renewed this year, they have families and the costs are just too high."
The most common retort to that would be "well you did sign Cristiano Ronaldo!" and there's definitely a price to pay for the extravagant outlay it took to bring the Portuguese star to Italy. However, considering there are roughly 7,000 seats in the Curva Sud and the price went up by €100, is it worth alienating those fans for €700,000, a sum which barely cover CR7's pre-tax salary for a week?
"It seems they just want to get rid of ultras by raising the price knowing that the majority of them do have not much money available," says Simone Nicola, a Curva Sud season ticket holder who is not affiliated with any of the organised groups. "In many cases the official date and time of the game is set just two-to-three weeks before the actual game so you can't plan anything and if you can't go, you can only re-sell to someone with a Tessera del tifoso card which reduces your chances of getting some money back."
Surely There's A Middle Ground?
Growing limitations on what is allowed at the stadium – drums, many banners and flares are all currently banned – mean it is getting harder than ever to generate atmosphere and that is something the normal fans in the Curva and the Ultras agree on. "It's not fun like it was in the past," says Nicola. "They want rich people sitting like they're at the theatre so they can increase their revenue and have zero problems as well. But then the passion dies. The way this management is treating the legends like Alessandro Del Piero, Gigi Buffon and Claudio Marchisio hurts too. What's the point in getting excited about a player if they can be sold just because a good offer comes?"
The fact Marchisio, a Turin native who spent 25 years at Juventus, was not allowed a chance to say goodbye burns those fans, Nicola adding he feels "disillusioned and frustrated" because "I want to stand and sing for 90 minutes – not the racist songs, I want to sing pro-Juve songs not about another team! – but now it's like they frown upon that too. It's changing for the worse."
They are undeniably correct in their shared belief that if you want a stadium to sing in an organised way, then you need organised groups. At Juventus Stadium in particular, where three sides are filled with visitors from across the globe, the team and the club need the Curva Sud to be as loud as it can be, not embroiled in protests and at loggerheads with management.
Without their songs and support the stadium becomes little more than a theatre and there has to be a way to compromise between eradicating illegal activity and making a profit but encouraging the fans to get behind the team in the most vociferous way possible.
The Ultras and the club both have valid concerns and they need addressing, but there is a huge middle ground that those on each side must begin to explore, otherwise the atmosphere will die and suddenly dressing in black will seem far more appropriate no matter what happens on the field.
Register for free to continue reading
Registration is a free and easy way to support our truly independent journalism
By registering, you will also enjoy limited access to Premium articles, exclusive newsletters, commenting, and virtual events with our leading journalists
Already have an account? sign in
Register for free to continue reading
Registration is a free and easy way to support our truly independent journalism
By registering, you will also enjoy limited access to Premium articles, exclusive newsletters, commenting, and virtual events with our leading journalists
Already have an account? sign in
Join our new commenting forum
Join thought-provoking conversations, follow other Independent readers and see their replies