Cristiano Ronaldo told by Real Madrid manager Carlo Ancelotti to put Manchester United move on ice
A meeting with the Premier League champions is planned for the next few days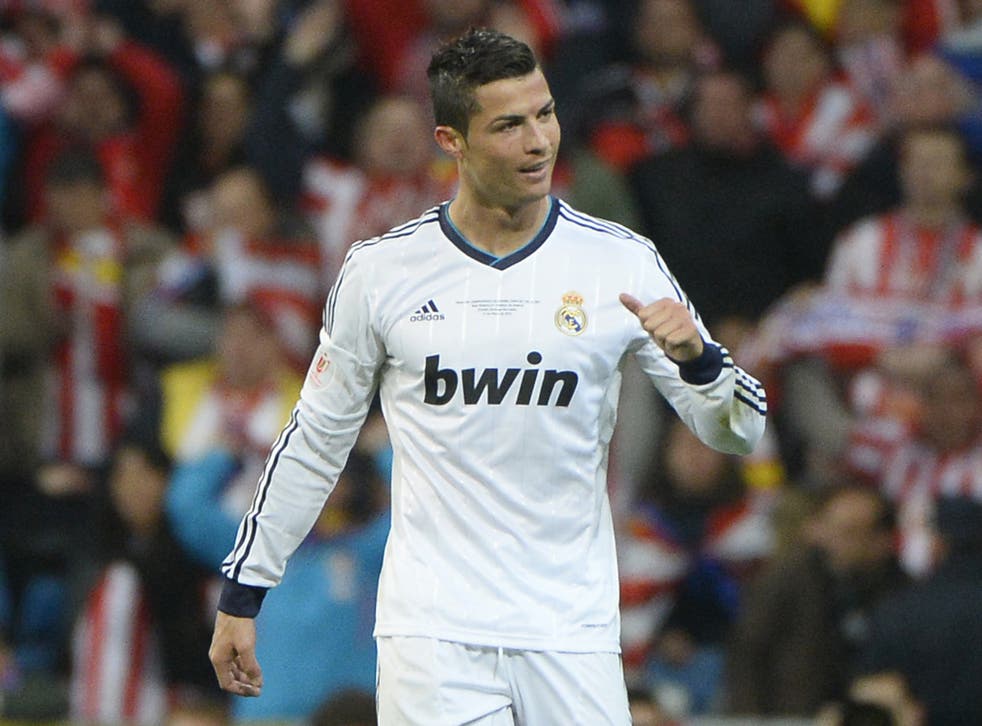 Carlo Ancelotti declared he was looking forward to coaching Cristiano Ronaldo in his presentation as the new Real Madrid coach, as the Spanish broadsheet El Pais reported that the striker has been encouraged to stay at the club this year before moving back to Old Trafford as a free agent in 2015.
The Independent reported 10 days ago that United had made Ronaldo's camp aware that if the player sees out his contract in Spain he will be paid a signing-on fee in the region of €50m (£42m) as part of a lucrative package to take him back to the club which made him.
El Pais reported that United's proposal is with Ronaldo and that lines of communication are open between his agent, Jorge Mendes, and the club to the extent that a meeting is planned involving the two parties in the next few days.
The Spanish paper suggested that Ronaldo does not see that move back to Manchester happening this summer and that the prospect of working with Ancelotti, the former Milan, Chelsea and Paris Saint-Germain coach, is a further reason for him staying at Madrid for another year, as opposed to becoming part of the new United manager David Moyes' first season at Old Trafford.
It is understood that Moyes will not be involved in substantial decisions about the club until he takes up his position next Monday.
Despite speculation about Wayne Rooney's future at United, the serious talk with the new manager will start next week, when the striker is likely to be amenable to Moyes' encouragement to view his own appointment as a fresh start.
Ancelotti played his part in persuading Ronaldo to continue in Madrid. "It will be an honour for me to coach Ronaldo," he said. "It will be like it was coaching [Zinedine] Zidane, Ronaldo and Ronaldinho before," the Italian said.
Ancelotti also confirmed that Zidane would be his No 2, underlining Madrid's intention to pursue Tottenham Hotspur's Gareth Bale – the Frenchman's favourite player – through to the end of the summer. Zidane wants the club to prioritise the signing of Bale instead of buying a striker to replace Gonzalo Higuain, who is leaving.
Zidane wants another of his favourite players, Karim Benzema, to play every game possible this season and has urged the club to use Spain Under-21 international Alvaro Morata as his understudy.
This would clear the way for Chelsea or Manchester City to sign Napoli's Edinson Cavani as Real concentrate on Bale, hoping the player puts pressure on Spurs to allow him to leave this year. City are not displaying any optimism about him signing for them, as they seek a replacement for Carlos Tevez.
Whatever happens to Bale, there will be some British influence at Real next season. Ancelotti will be assisted by Paul Clement, his old coach from his time at Chelsea and then PSG.
Join our new commenting forum
Join thought-provoking conversations, follow other Independent readers and see their replies