Croatia apologises after swastika displayed on the pitch during Euro 2016 qualifier
The Croatian Football Federation said a chemical agent had been used to discolour the grass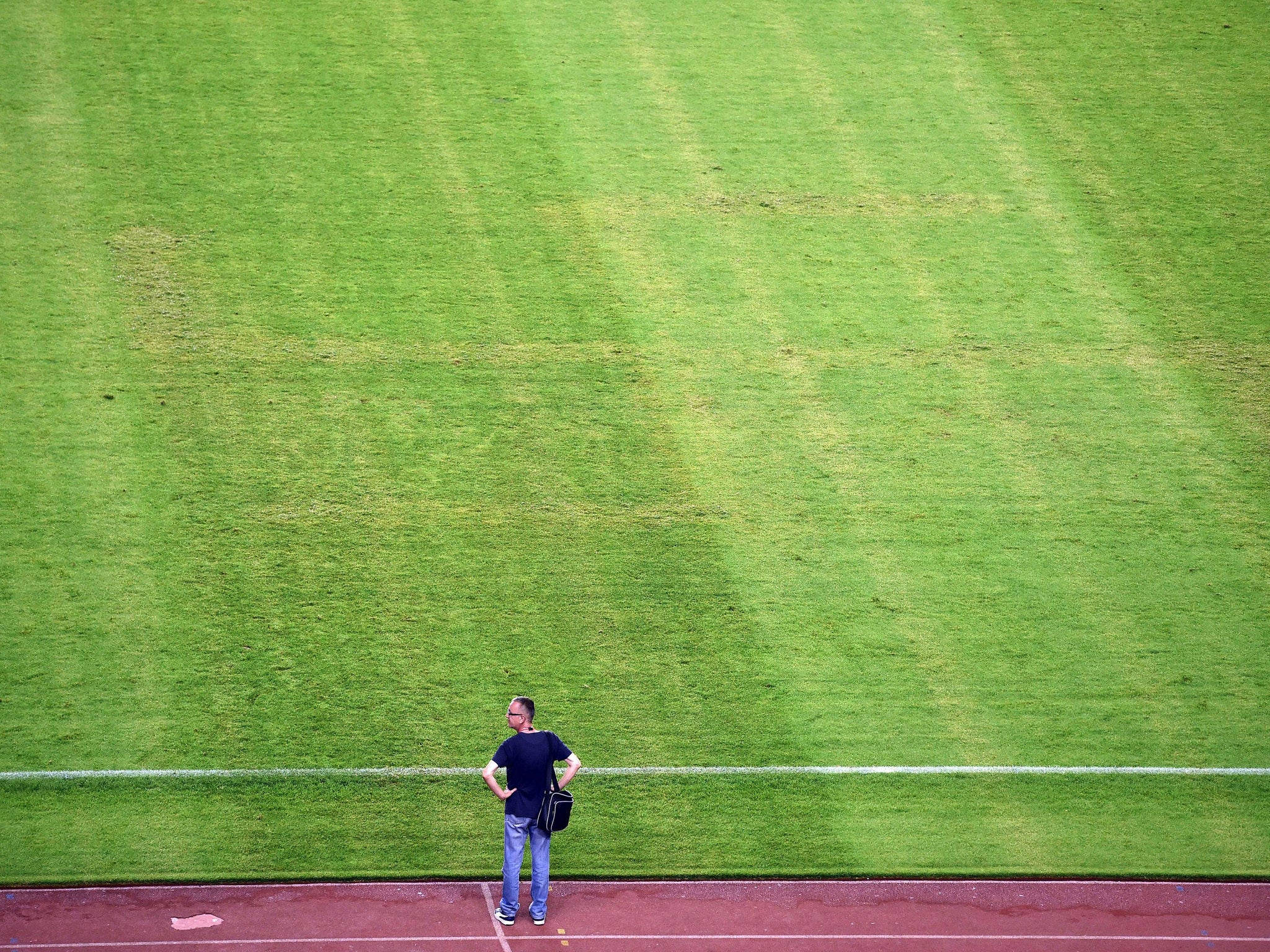 The Croatian Football Federation (HNS) has apologised after a large swastika was displayed on the turf at the Stadion Poljut in Split, Croatia, the venue for a Euro 2016 qualifier match between Italy and Croatia.
The symbol could clearly be seen in the mown grass during the match, which was played behind closed doors - a punishment for Croatian fans after some chanted racist slogans and disrupted their team's match against Italy in November.
Members of the Italian Football Federation alerted Uefa officials to the symbol during the first half of the match, which ended in a 1-1 draw.
Stadium staff tried to cover up the Nazi symbol at half time, to no avail. It remained in the grass until the end of the match.
The HNS said the culprits had used a chemical agent to discolour the grass. Apparently it was spread on the field 24 to 48 hours before the match, with the intention of the swastika only becoming visible shortly before the game began.
HNS spokesman Tomislav Pacak said: "This was an obvious act of sabotage and a criminal act. We condemn it and ask the police and judicial bodies to find the person(s) responsible for what it a shame not only for Croatian football, but the entire country."
"We express regret and condemn this act, and we apologise to all the viewers, guests and players from both teams."
The Croatian FA's president and former Arsenal striker Davor Suker expressed his "anger" at the incident and said that the Croatian fans are causing trouble for the national team.
"It is incredible playing behind closed doors. It is an important game for Italy and Croatia, so I hope we both go to the Euros," said Suker.
"We have this problem, which is the fans do not respect the rules. We will talk about it tomorrow. Am I angry? Yes."
Join our commenting forum
Join thought-provoking conversations, follow other Independent readers and see their replies