Dani Alves says 'fear' cost Chelsea 2009 final spot after controversial defeat to Barcelona
Barça man claims lack of ambition, not referee, hurt Blues in infamous semi
Pete Jenson
Tuesday 17 April 2012 11:21 Comments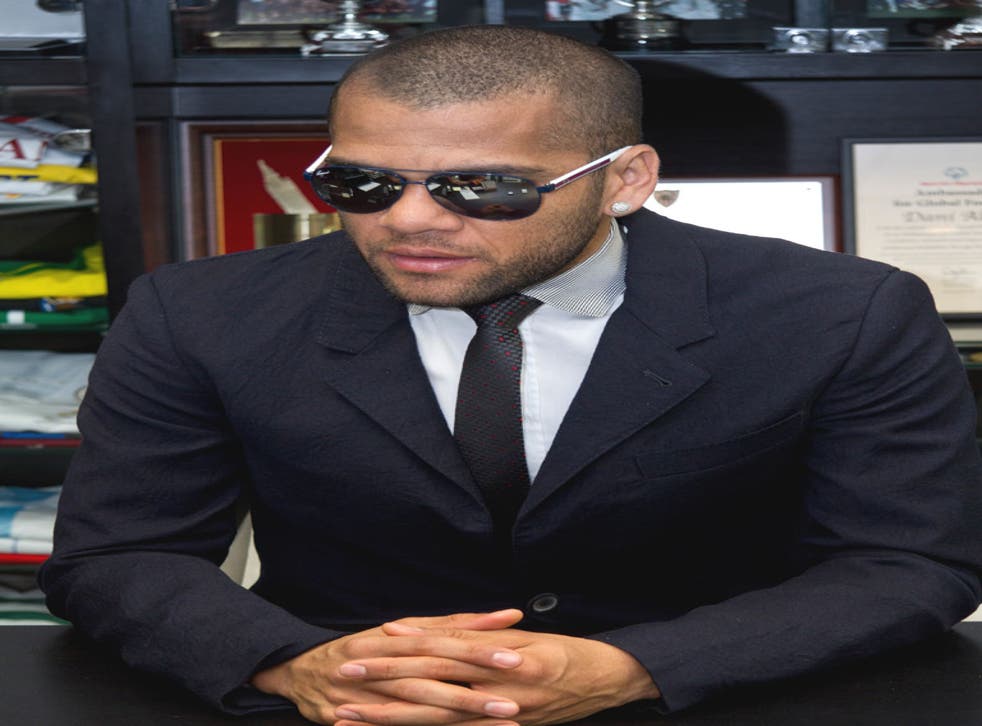 Fear cost Chelsea their place in the 2009 Champions League final, not the Norwegian referee, Tom Henning Ovrebo, according to Barcelona's Dani Alves.
As Chelsea look to get even for the events of three years ago when they felt they were denied four clear penalties, Alves says in an interview in these pages: "There's no doubt that was the hardest game we've played but a team with a man advantage playing at home and winning should have attacked us more.
"People say Chelsea could have won but for the referee but that is not our problem. We were there to play football, to compete and try to get to the final. Chelsea did not reach the final because of fear."
The idea that fortune only favours the brave against Barça was echoed by Andres Iniesta last night. The player who broke Chelsea hearts with his injury-time equaliser said: "There were decisions that went against us as well. We went for the game and we kept creating chances. I don't think the refereeing decisions that night are worth going over again."
Iniesta did admit that Chelsea's elimination in the dying seconds will only serve as inspiration to Roberto Di Matteo's players in tomorrow's Champions League semi-final first leg. "It's understandable that they will be extremely motivated," he said. "When they were knocked out they were almost in the final. If it was the other way round then we would have that extra desire to win the game. But the greatest motivation is just being one step from the final."
Iniesta paid tribute to Chelsea's Frank Lampard and Didier Drogba. Asked if they would be more dangerous than usual because this was their last chance to reach the final, he said: "What makes them dangerous is not that this could be their last chance, or their second-to-last chance, what makes them dangerous is that they have been the best in their position during their entire careers. It is not about their age it is about the fact that they are great players."
Register for free to continue reading
Registration is a free and easy way to support our truly independent journalism
By registering, you will also enjoy limited access to Premium articles, exclusive newsletters, commenting, and virtual events with our leading journalists
Already have an account? sign in
Join our new commenting forum
Join thought-provoking conversations, follow other Independent readers and see their replies