Irreplaceable and unmistakable, Diego Godin leaves Atletico Madrid a different club from the one he joined
The Uruguayan has been the beating heart of Diego Simeone's team for so long that it is impossible to imagine them without him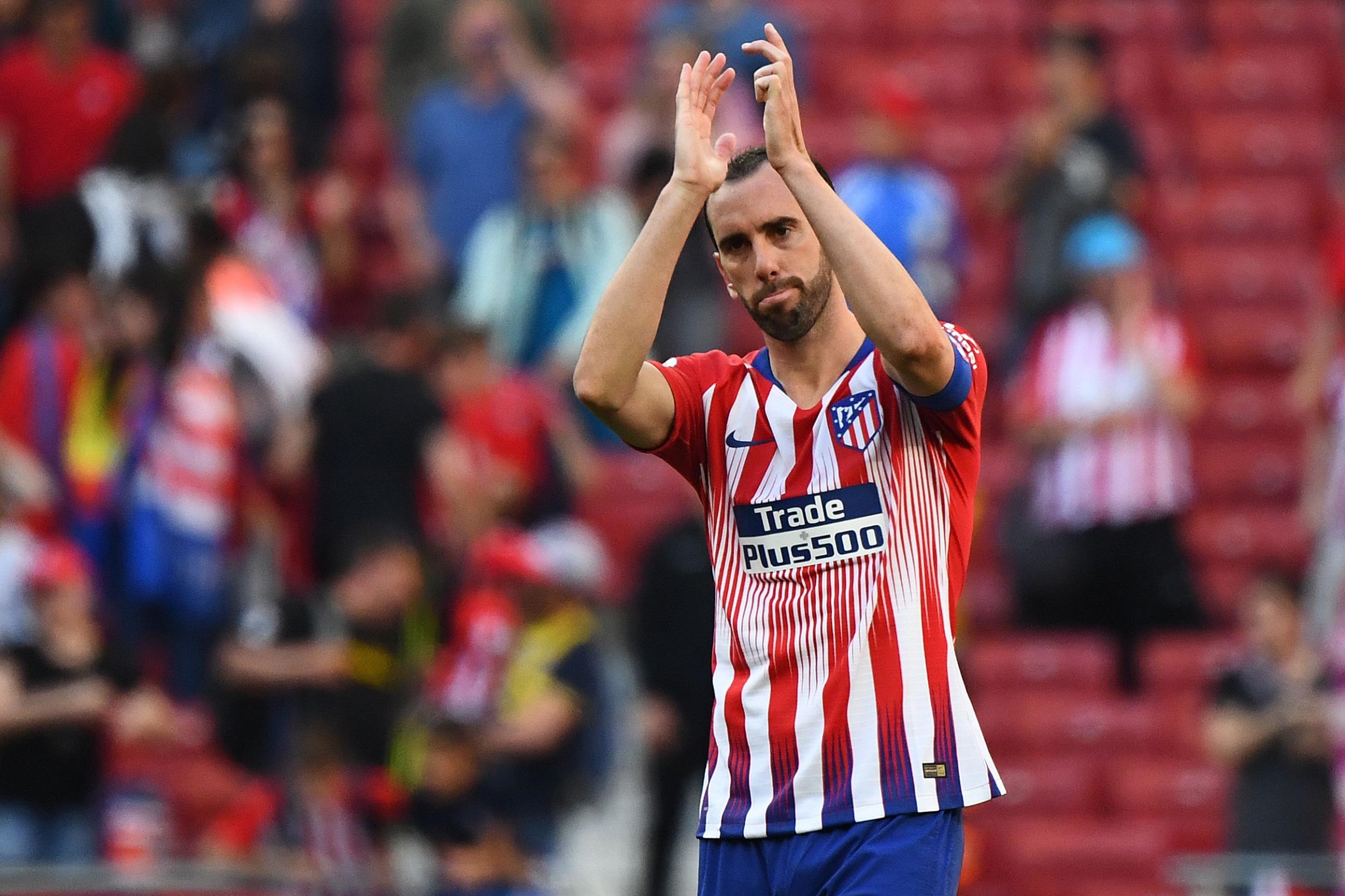 Diego Godin is joining Inter Milan but he will never leave Atletico Madrid.
The Uruguayan, one of the last of a dying breed of 'pure' central defenders, announced on Tuesday that he would be leaving Atleti after nearly a decade of throwing himself in front of everything that threatened the goal he had sworn to protect.
"This is not just a club for me, it has been a family, a way of life, my home," he said.
Arriving from Villarreal in 2010, it is a curious quirk that his Atleti debut was against the very same team he will be joining on a Bosman this summer. A winning start - 2-0 victors over Inter - in the Uefa Super Cup was how it would all begin for Godin in Madrid but things didn't truly start until Diego Simeone arrived the following year.
Under Simeone, perhaps the finest defensive coach of the decade, Godin turned himself into the leader and beating heart of Atletico. His courage, strength and leadership shone in every game played out in the rustic surroundings of the Vicente Calderon and, more recently, at the shinier Wanda Metropolitano.
"As a kid I dreamed of playing football, playing for Uruguay, playing in Europe, of being a big player, but I never thought I'd be at a stadium like this with the people cheering your name.
"There is nothing nicer than that."
The new, gleaming spaceship on Madrid's outskirts is testament to how far Atletico have come on and off the field in the past decade and none of it would have been possible without the Uruguayan anchoring his team through battle after battle.
Now 33, Godin has lost some of the athletic ability of his peak but he remains a man impossibly well versed in the intangible arts of defending - positioning, experience and reading the game.
Every defender who has to follow in his footsteps will now be compared to this stout, impossibly unflappable man. After Lucas Hernandez signed for Bayern Munich, it is Jose Maria Gimenez, a compatriot as well as a clubmate, who will be charged with leading Atletico's defence into a new era but with every slip, every time a centre-back shows anything less than 1000% commitment, it will be Godin's name who is invoked until the end of the time.
As with most of the players who shone under Simeone's reign, Godin will be remembered as much for being a two-times runner-up in the Champions League as a two-time winner of the Europa, or for helping break Real Madrid and Barcelona's La Liga duopoly by winning the domestic title in 2013/14.
"Much respect for the centre-back of a generation," wrote Gerard Pique, the man who could only watch on in horror as Godin rose high to head home the title-winning goal at the Nou Camp in 2014.
"La Liga will miss you."
Though not nearly as much as Atletico Madrid will.
Join our commenting forum
Join thought-provoking conversations, follow other Independent readers and see their replies