Man City midfielder Ilkay Gundogan sets team-mates Champions League test ahead of Dortmund quarter-final
Gundogan previously said City are 'too nervous' in high profile knock-out ties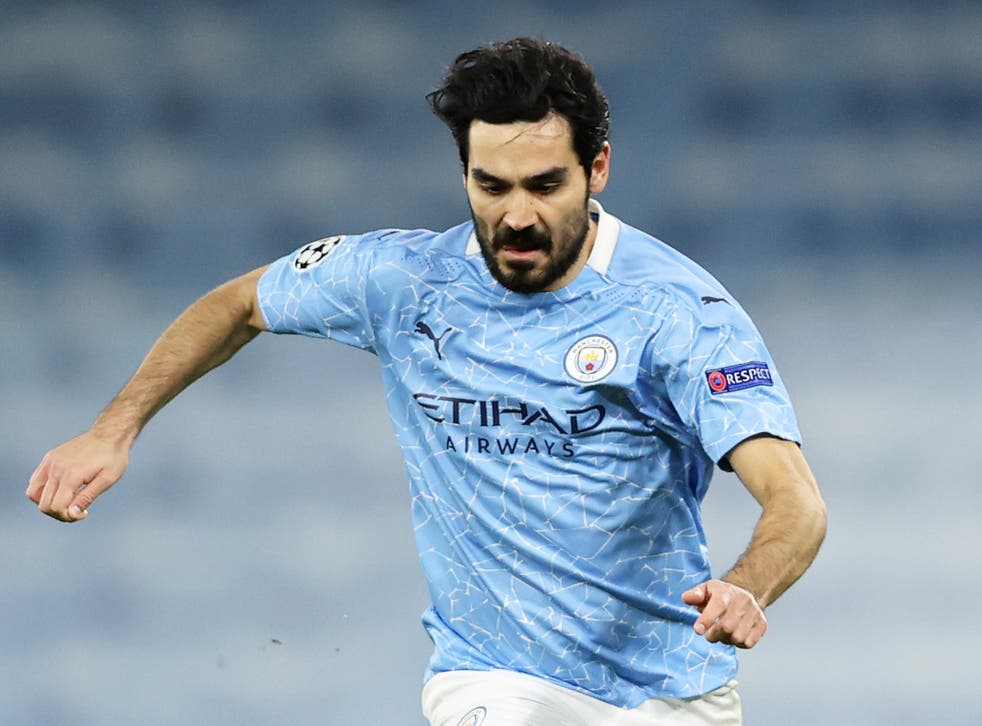 Ilkay Gundogan believes that Manchester City will know whether they have learned how to deal with mistakes and setbacks if they come through their Champions League quarter-final with Borussia Dortmund.
City are aiming to reach the semi-finals of European football's elite club competition for the first time under Pep Guardiola, having suffered elimination from the last eight in each of the past three seasons.
After the first leg defeat to Tottenham in 2019, Gundogan claimed that he and his team-mates are sometimes "too nervous" in such high profile knock-out ties and struggle to deal with the adversity of making a mistake or conceding a goal.
City will take a slender 2-1 lead to Signal Iduna Park after Phil Foden's late winner in last week's first leg, but Dortmund have an away goal and will be confident of progressing if they can go ahead on Wednesday night.
Gundogan, who reached the Champions League final with Dortmund in 2013 before joining City, believes that this second leg will be a test of how far Guardiola's side have come and believes they can prevail if they cope well with any adversity.
"I feel like sometimes this is exactly the case. We need to learn that it is normal to struggle," he said. "In that stage, playing against the best teams in Europe it is normal. Everyone has quality and it is also normal when you concede a goal.
"Maybe it is something we are not used to, going behind and conceding or struggling because we are used to dominating games always and having possession but it is completely normal in the Champions League, also in the Premier League there are games that it might not be that easy and that are fluent on the pitch.
"Mistakes are normal so just learning to deal with it is the only thing that was a little bit missing, especially when you speak about that Tottenham game - not just in the second leg when we won the game 4-3 but in the first leg, I felt like we conceded a goal that was unnecessary but also dealing with the whole situation.
"We conceded a goal but still had 16 minutes to play at that time so dealing with that situation is something we might need to learn still. These stages will show it now but it is something we need to accept."
Gundogan believes that City's dominant Premier League campaign shows and defensive improvement shows that they have improved.
"I know we have great players and are capable of going to the sem-final," he said. "We should have been there maybe earlier but we were lacking something. We did unnecessary individual mistakes that led to goal and then it is tough.
"Tottenham at home we conceded three goals, Liverpool two and when you concede this amount of goals in your home stadium, it is not easy.
"I feel like we are much more stable in this season especially defensively, we are defending quite well and think the more you proceed in this competition, the more important it gets.
"It gives you also a safe feeling when your defensive line is working great, your goalkeeper is great, combined with the feeling that we are always able to score is a great potential."
Join our new commenting forum
Join thought-provoking conversations, follow other Independent readers and see their replies