El Clasico: Cristiano Ronaldo to wear new Nike Mercurial Superfly CR7 Silverware boots as Real Madrid seek return to top of La Liga
Ronaldo will hope for any inspiration possible when he comes up against Lionel Messi's Barcelona on Sunday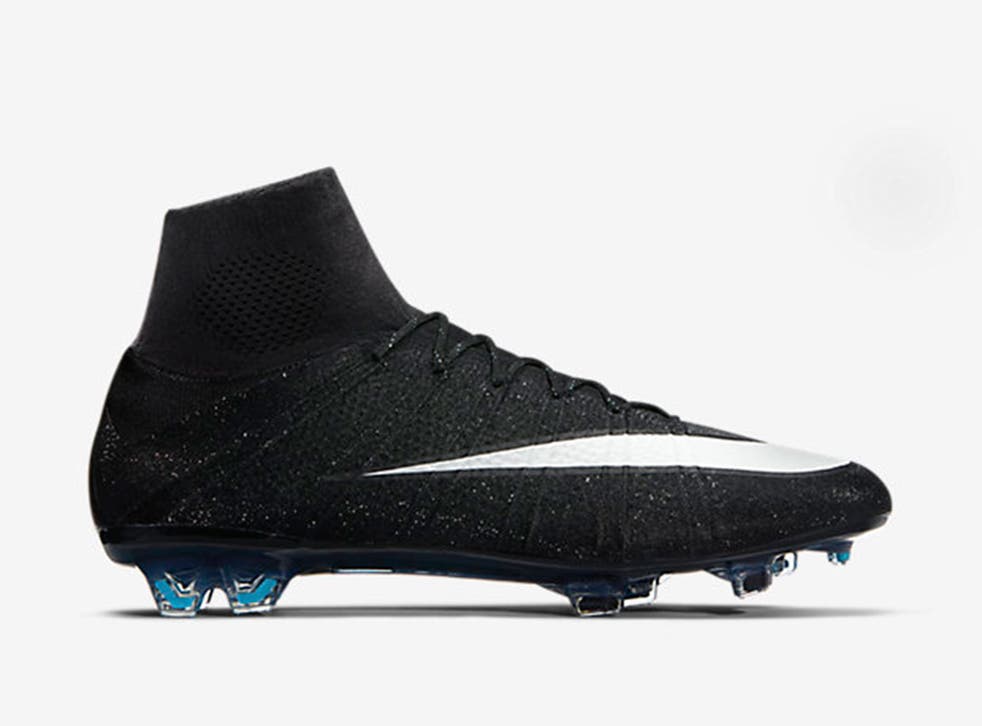 Cristiano Ronaldo will don Nike's newest Mercurials for Sunday's El Clasico in the hope that the shiny, glitter-covered boots will help turn around Real Madrid's fortunes in the race for the La Liga title.
Real currently trail Barcelona by a point with Sunday's encounter at the Nou Camp likely to be pivotal in determining where the trophy will end up come the end of the season.
Victory for the Catalans, which would come hot off the heels of a Champions League victory over Manchester City on Wednesday, would give Luis Enrique's side a four-point gap with 10 games left to play, and given their form of late, they would be overwhelming favourites to recapture the title.
However, Ronaldo's Real can never be counted out, especially as the Portuguese forward has scored 41 goals in 39 games this season. Ronaldo also has the Ballon d'Or in his corner, having beaten old foe Lionel Messi to the crown for the second straight year in January, and he'll hope to get another one over the Argentinian when they clash at the weekend.
The latest addition to Ronaldo's armoury comes in the form of the absolutely gleaming Nike Mecurials, which stand out by some margin.
The boots, as described by Nike, "Leverages a unique shimmer effect...inspired by the silver trophies elite players like Ronaldo pursue this time of year."
Register for free to continue reading
Registration is a free and easy way to support our truly independent journalism
By registering, you will also enjoy limited access to Premium articles, exclusive newsletters, commenting, and virtual events with our leading journalists
Already have an account? sign in
Register for free to continue reading
Registration is a free and easy way to support our truly independent journalism
By registering, you will also enjoy limited access to Premium articles, exclusive newsletters, commenting, and virtual events with our leading journalists
Already have an account? sign in
Join our new commenting forum
Join thought-provoking conversations, follow other Independent readers and see their replies